The celebrated designers debuted their menswear line at Lakme Fashion Week Summer/Resort 2018.
Photographs: Hitesh Harisinghani/Rediff.com; Video: Afsar Dayatar/Rediff.com
FULL COVERAGE: Lakme Fashion Week Summer/Resort 2018
Designers Falguni and Shane Peacock, who are now well-known on revered platforms like the New York Fashion Week, made their menswear debut at the Lakme Fashion Week Summer/Resort 2018 today. And they went big.
While actress Sonakshi Sinha opened the show, filmmaker Karan Johar -- sporting a new, striking all-gray look -- closed it.
In a statement, Falguni Shane Peacock -- the label which is a regular on international red carpets -- said their menswear line, named Louche, was a result of 'years of wishful thinking'.
Check out the first-ever Louche collection here.
Scroll down for a front-row view of the showstoppers.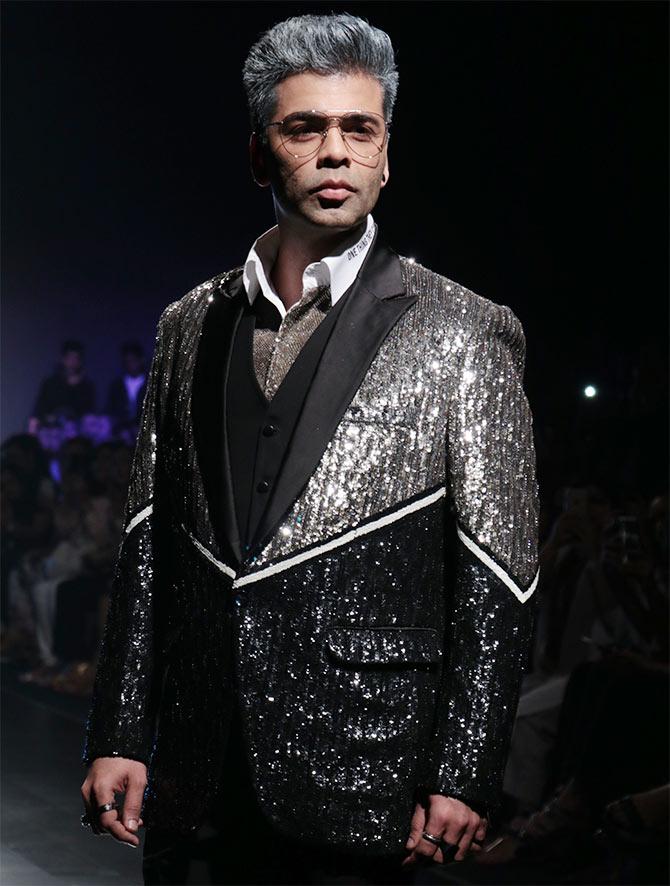 Karan Johar, who is known for his edgy taste in jackets and shoes, was an apt showstopper for Louche.
He said his walk down the ramp felt like a '10-minute' party.
He added, 'It's very flattering to be a showstopper. I hope people like it as I would hate to be an insipid inspiration for anyone.'
Don't miss: How Karan Johar lost 17 kilos in 4 months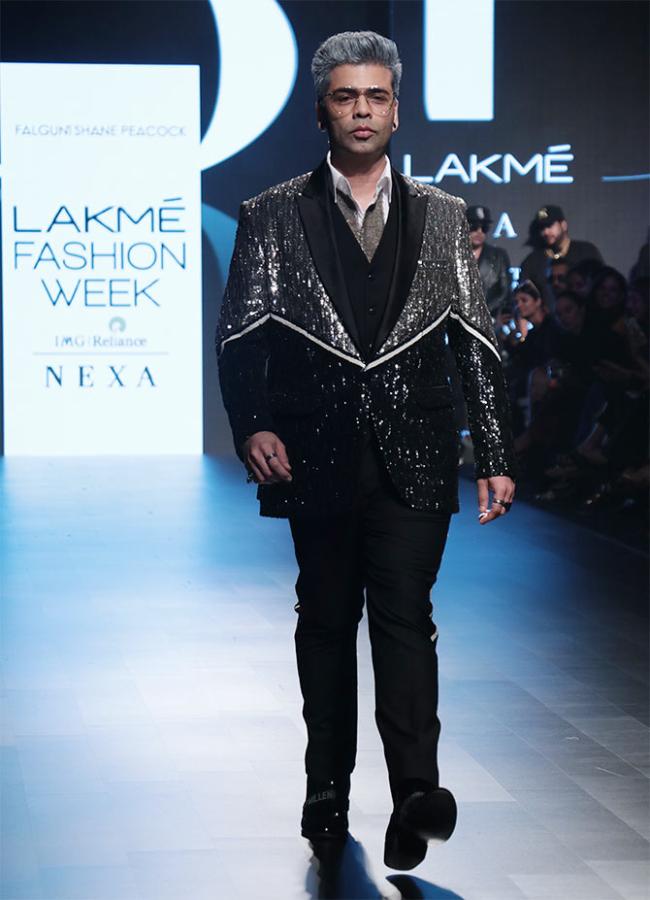 Louche, which means rakish in an appealing way, has been created for 'millennials' -- a word that was even printed across Karan Johar's shoes.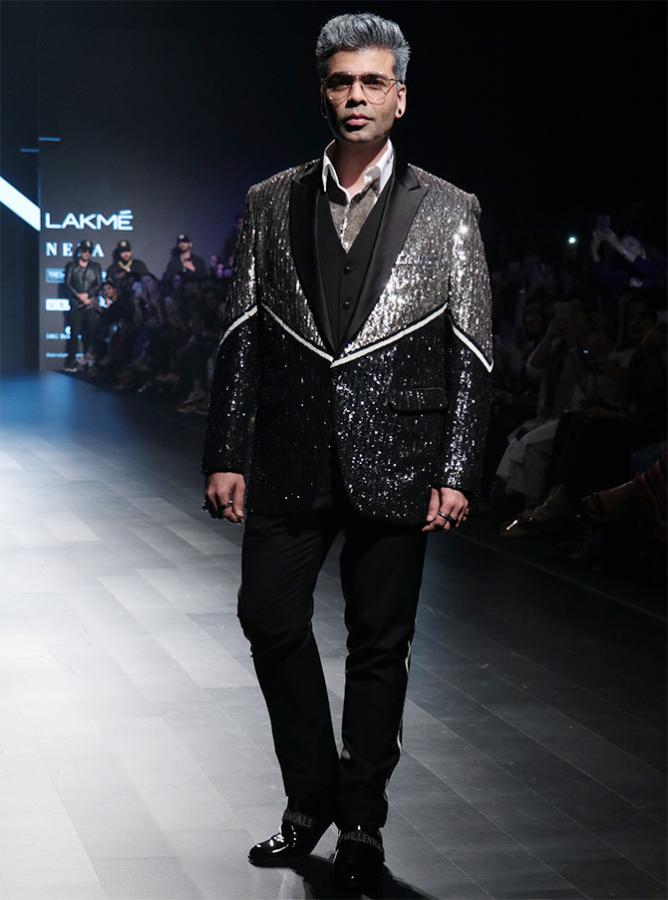 But the designers also referenced the 1970s -- when, as Medium pointed out, 'there was a lot of cultural and social movement, similar to present times'.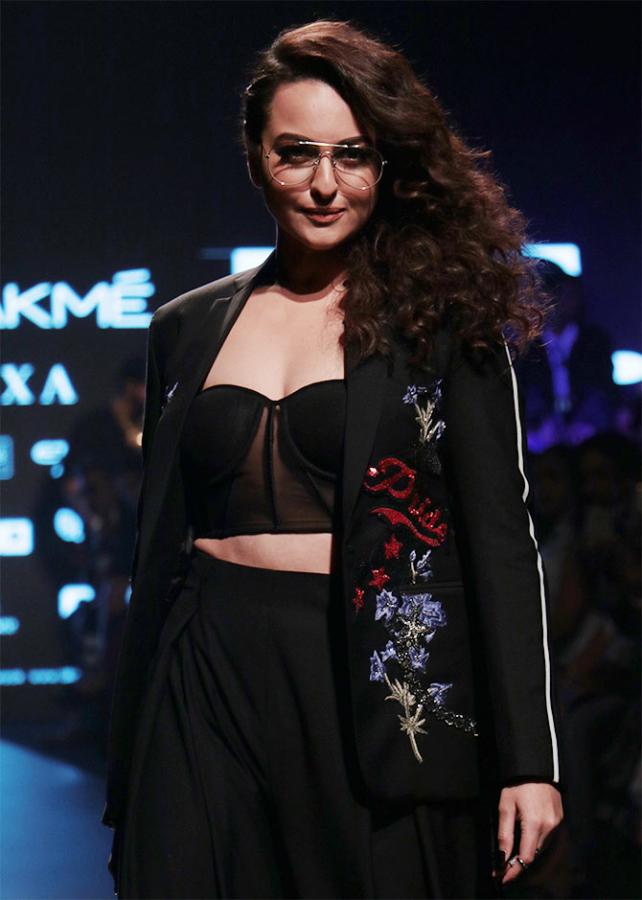 Sonakshi Sinha made a stunning opening statement for the designer power couple.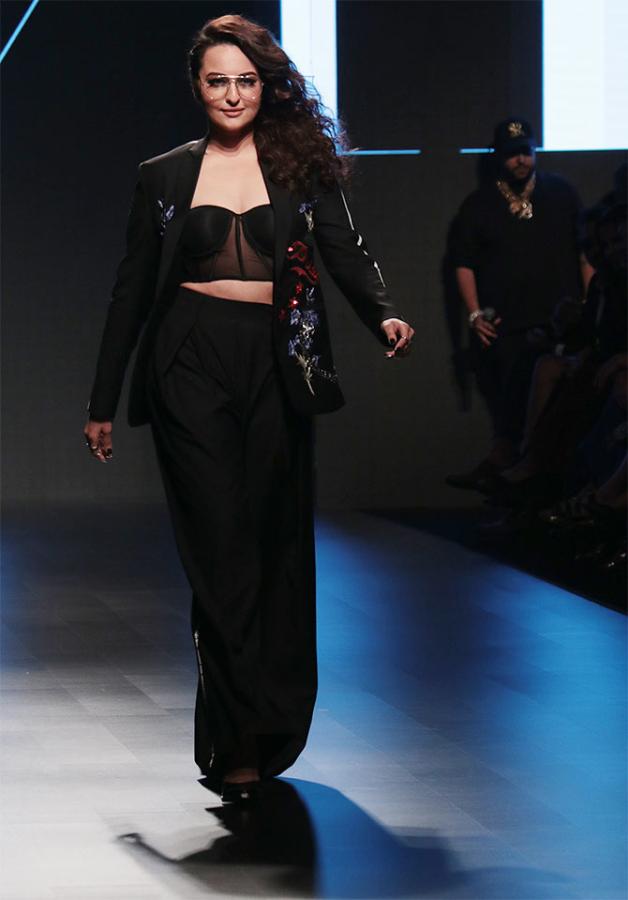 The actress strode down the runway in a black embroidered jacket with fluid pants and a bralet, while beatboxers rocked on the ramp throughout the show and hip-hop dancers added some nifty moves on the catwalk.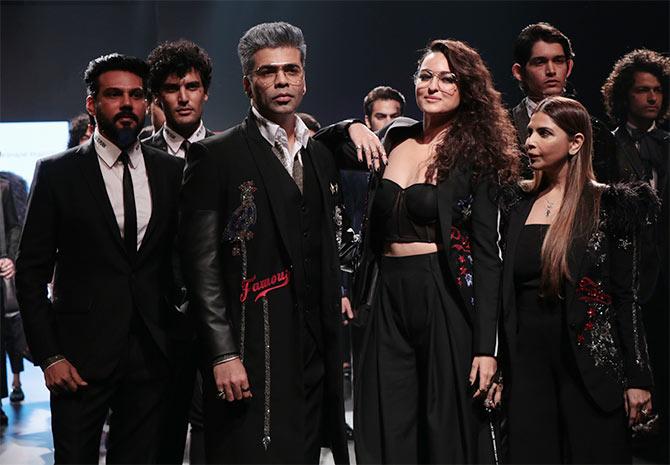 Sonakshi Sinha and Karan Johar will soon appear together on-screen in Welcome to New York.