From Padma Lakshmi to Kareena, this season offers plentiful reasons to make your jaws drop.
The Lakme Fashion Week Summer/Resort 2017 starts today, February 1 and will go on for five days till February 5.
The first show by Monisha Jaisingh held on a luxury cruise was a subtle reminder that bigger, exciting things are on its way.
As one of India's biggest fashion event unfolds, we tell you what to look for.
#1. The venue
IMAGE: Alesia Raut walks for Monisha Jaisingh at the opening show of Lakme Fashion Week Summer/Resort 2017 at Costa Cruise in Mumbai.

Photograph: Hitesh Harisinghani/Rediff.com
Not many know that the Lakme Fashion Week used to be once hosted at the NCPA. Yes, imagine the theatre transform into a magical ramp as the beauties scorch the runway in gorgeous creations.
It was later shifted to the Grand Hyatt in Santacruz, followed by St Regis in Lower Parel, Mumbai. This year, the Jio Gardens at Bandra Kurla Complex would set the stage for the fashion extravaganza.
To refresh your memory, it's the same venue where actor Jacqueline Fernandez along with 1900 girls set a new Guinness world record for timing their plank position for 60 seconds.
Scroll down to see how the venue looks like.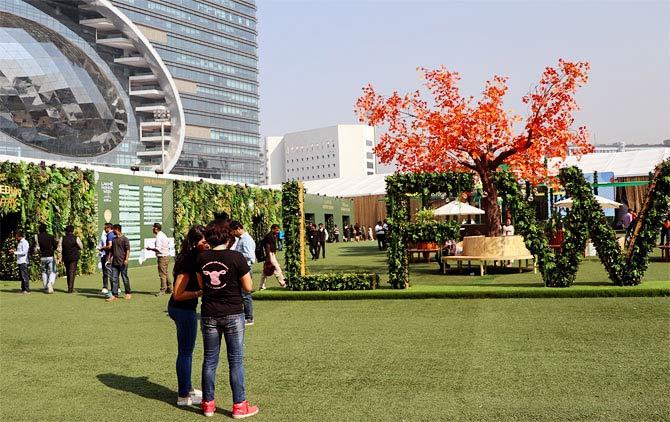 IMAGE: Jio Gardens is the new venue for Lakme Fashion Week Summer/Resort 2017

Photograph: Hitesh Harisinghani/Rediff.com
#2. Transgender model Anjali Lama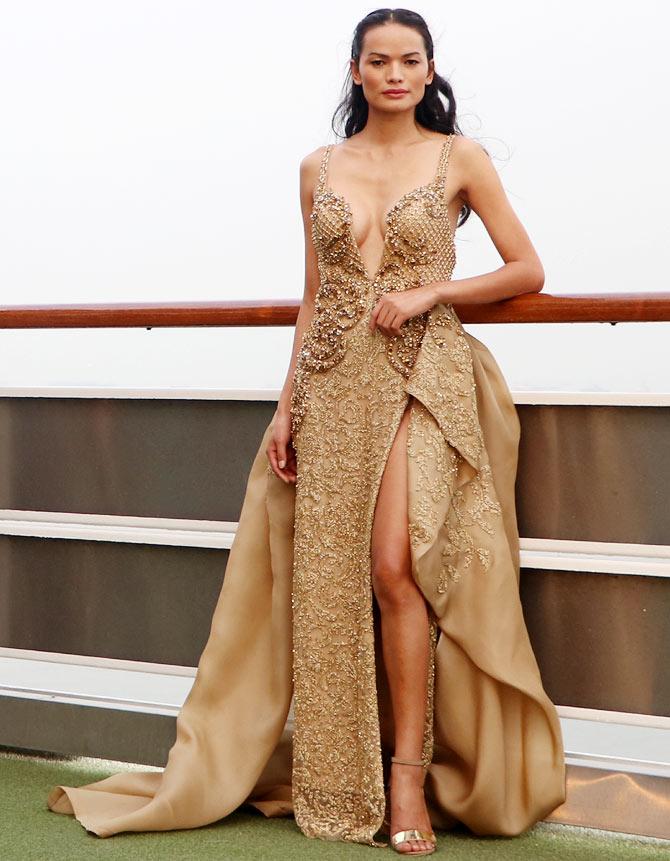 IMAGE: Anjali Lama is the first transgender model from Nepal to walk at LFW this season.
Photograph: Hitesh Harisinghani/Rediff.com
We introduced you to Anjali Lama, the transgender model from Nepal who will debut at Lakme Fashion Week.
Lama's story of struggle and triumph has set new benchmarks and hopes to inspire many others to follow their dream.
But it's not just Lama that we are excited about.
#3. Gender neutral model Petr Nitka
IMAGE: Petr Nitka is all for gender equality.
Photograph: Kind courtesy Petr Nitka/Instagram
There is Czech Republican model Petr Nitka who will make his debut promoting the gender neutral category at the fashion week.
The androgynous model who has walked at South African Fashion Week will be the first gender neutral model to walk at Lakme this year.
'I am very excited to be a part of LFW. Being the first ever gender neutral model in India gives me the opportunity to showcase to people that your sexual orientation should not deter you from being who you are,' Petr told PTI.
'It is the perfect opportunity to destroy prejudices; stereotypes about races, sexual preferences, religions, gender, minorities, and women. I look forward to experience Indian fashion, culture, and people,' he added.
#4. Fashion for a cause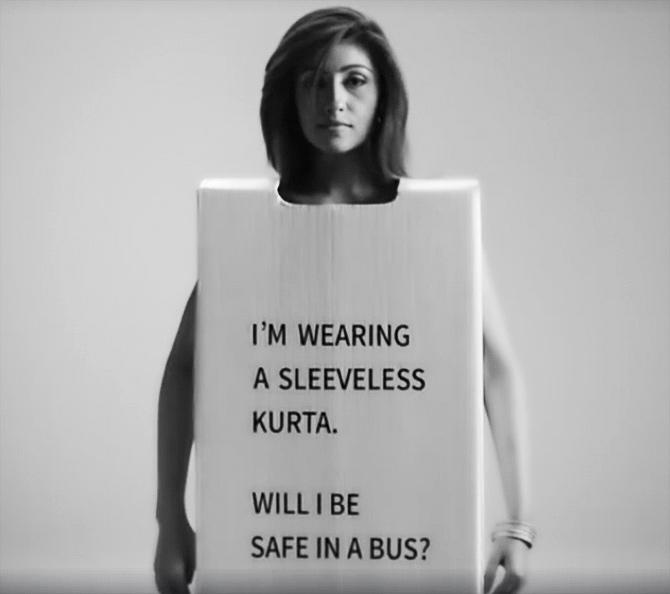 IMAGE: Brand AJIO's online campaign #NotWhatIWear aims to question social attitudes.
Photograph: Kind courtesy AJIO/Facebook
Every year, Lakme partners with organisations to highlight important social issues and promote the less privileged in the mainstream.
This year too, we'll get to witness a range of shows promoting inclusivity, gender and social equality.

Designer Mandeep Negi is working with girls rescued from the red light areas along with NGO Kranti; the show is on Day 2.
The #TagFree show on Day 3 featuring designers like Dhruv Kapoor, Sanchita Ajjampur and Suket Dhir will encourage people who are labelled and stereotyped by society.
Reliance's AJIO has started a campaign #NotWhatIWear highlighting how it's not the clothes one wears that lead to sexual abuse; the show is on Day 5.
#5. Instagram show by Arpita Mehta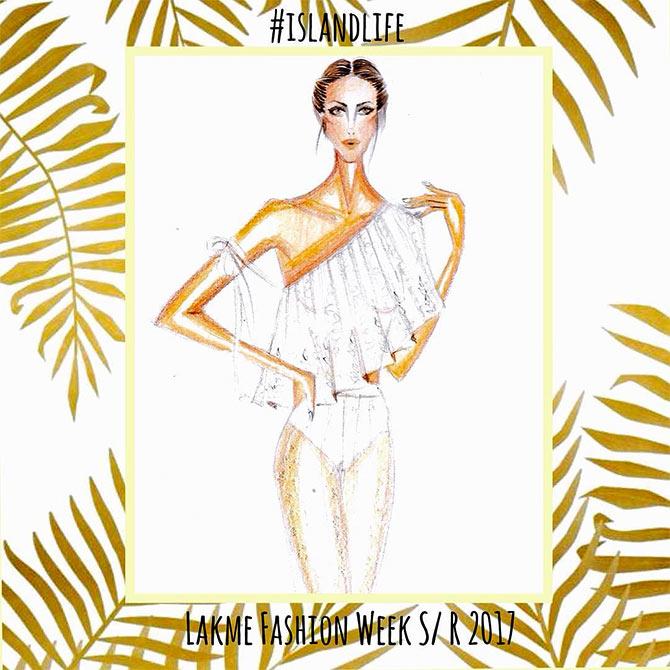 IMAGE: Arpita Mehta is excited about her debut Instagram show for LFW.
Photograph: Kind courtesy Arpita Mehta/Instagram
We live in the digital age and social media is the king of content.
In keeping with the trend, designer Arpita Mehta has decided to launch her collection on Instagram. Yes, you guessed it right.
Themed 'Island Life' the collection will go live on February 4, 11 am. Stay tuned!
#6. Local to Glocal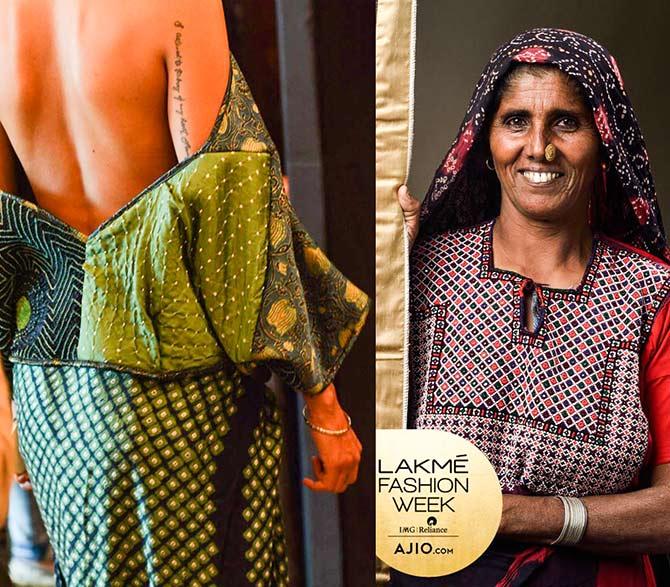 IMAGE: The #ArtisansOfKutch will get a major facelift this year.
Photograph: Kind courtesy Lakme Fashion Week/Facebook
Lakme has been promoting local artists and designers for quite some time now.
This time too, you'll get to see the collective talent of artisans from Kutch, Rajasthan, Dharavi and the North eastern states of India showcase traditional embroidery and designs over five days.
#7. Padmalakshmi to walk for Tarun Tahiliani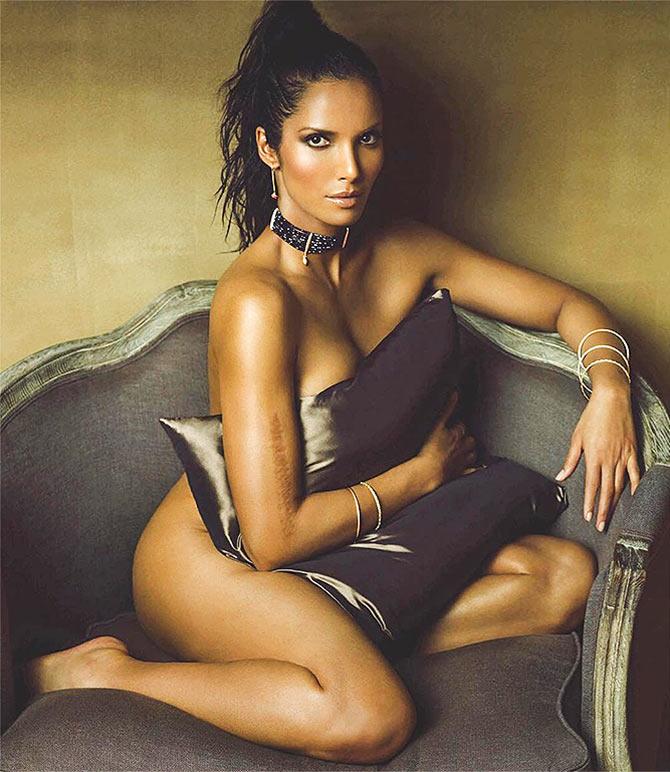 IMAGE: Padma Lakshmi will be the showstopper for Tarun Tahiliani's collection on Day 4 of the fashion week.
Photograph: Kind courtesy Padma Lakshmi/Instagram
The Indian American model and cookbook author is on a five city tour in India to promote her books.
In her Mumbai leg of the journey, the 46 yr-old enterprising mother will turn showstopper for designer Tarun Tahiliani.
Can't wait to see the stunning beauty on the runway again.
#8. Kareena for Anita Dongre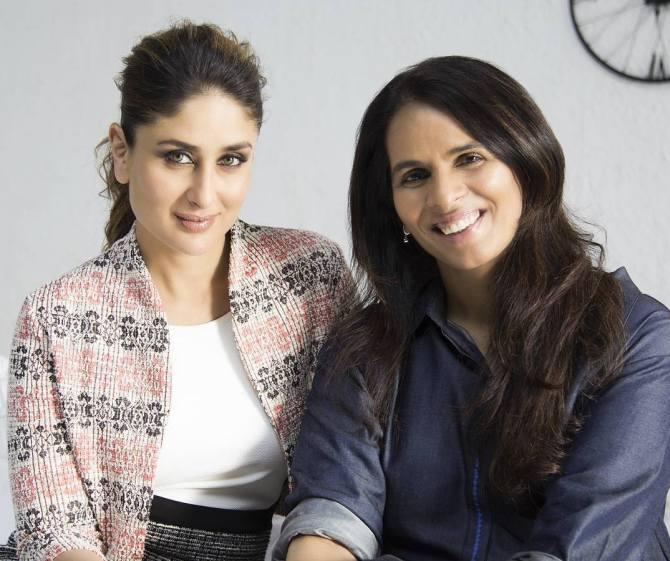 IMAGE: Kareena will bring down the curtains for Anita Dongre.
Photograph: Kind courtesy Anita Dongre/Instagram
Some days ago, we told you that Anita Dongre will close the show for Lakme this time.
As the brand ambassador for Lakme, Kareena Kapoor is expected to be the showstopper.
Ms Kapoor made headlines when she walked the ramp with her baby bump for Sabyasachi Mukherjee.
This time too, the new mum's ramp appearance will be the toast of the event.