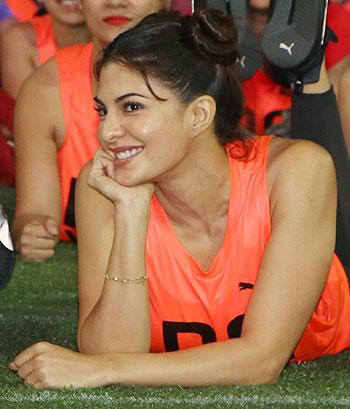 1900 women -- homemakers, working professionals and fitness lovers -- timed their plank position for 60 seconds to create a new Guinness World record. Scroll down to find out how they did it.
Photographs by Hitesh Harisinghani/Rediff.com
Sportswear brand Puma recently teamed up with some of India's brightest girls to set up a shining example of fitness and endurance in the city.
1900 girls came together in Mumbai to do a plank position and hold it for a whooping 60 seconds. And when they did it in the first attempt, it was a new Guinness World Record.
Among the leading ladies who inspired the girl gang were Bollywood actors Jacqueline Fernandes, Kalki Koechlin, wrestler Sakshi Malik, Everest twins Tashi and Nungshi Malik and model Ujjwala Raut.
Take a look at these awe-inspiring pictures from the event.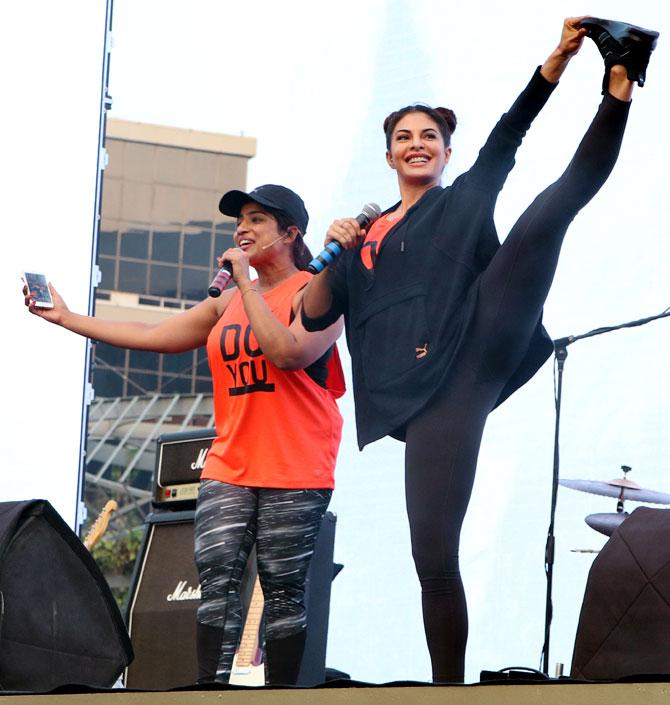 IMAGE: RJ Malishka cheers the participants as Jacqueline flexes her muscles.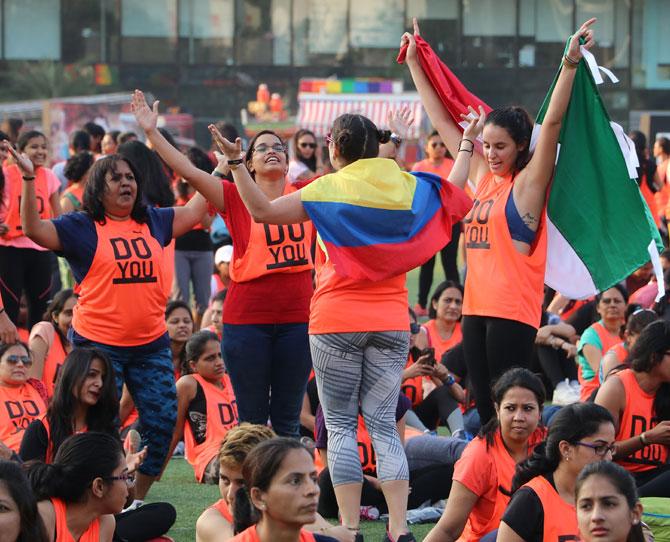 IMAGE: There were homemakers, fitness enthusiasts and international participants too.
Carolina (extreme right) had come all the way from Mexico to participate in the event. When asked how she'd practised for the day she said, "I'm a wrestler so I practice everyday."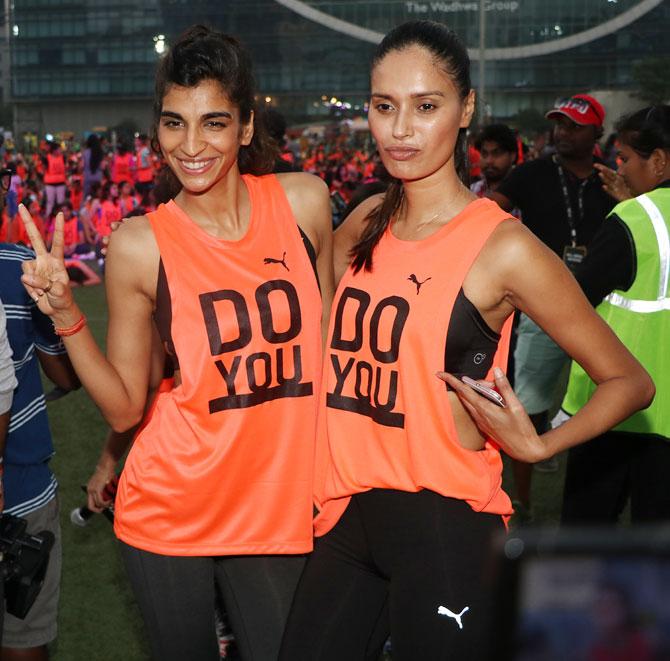 IMAGE: Anushka Manchanda and Ujjwala Raut flaunt their fit bods.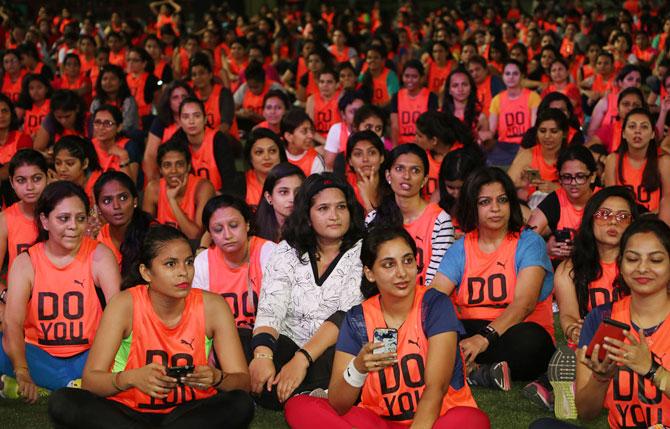 IMAGE: The winning girl gang tune in to the action.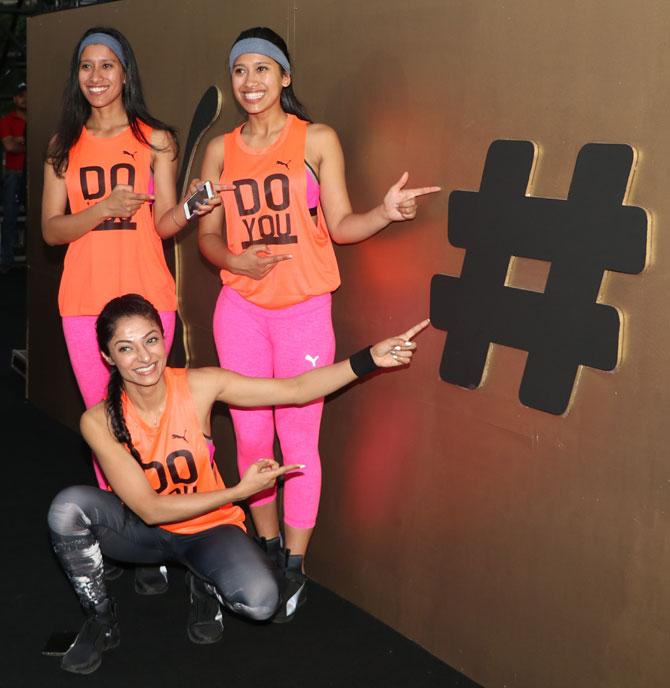 IMAGE: Everest sisters Tashi and Nungshi Malik join the cause with fitness specialist Nidhi Kamal Mohan.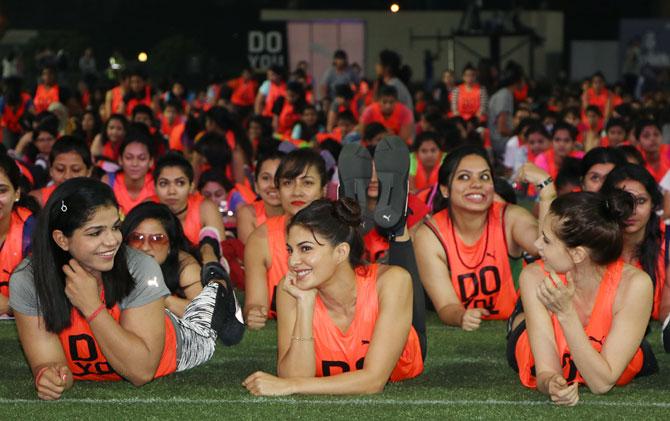 IMAGE: Bronze medallist Sakshi Malik enjoys a light moment with Jacqueline and Kalki before they set the record.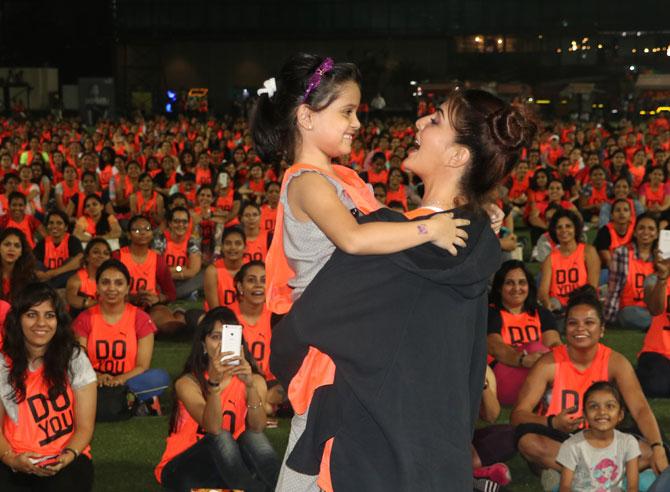 IMAGE: Jacqueline interacts with a young member from the audience.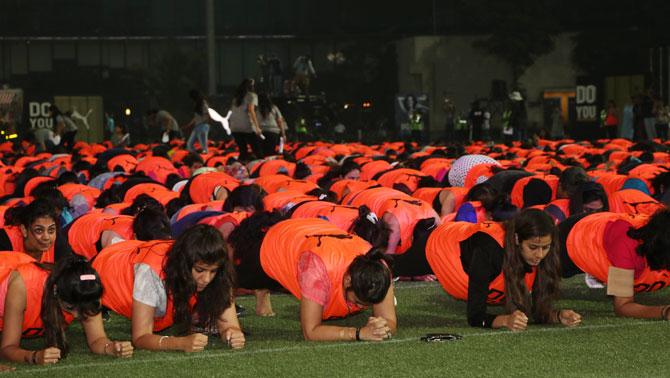 IMAGE: And the girls get in position. The clock is ticking away....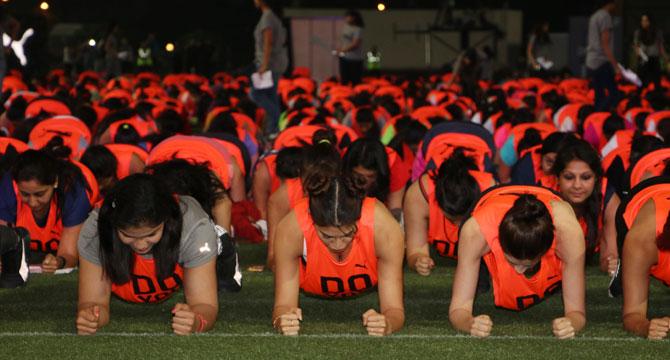 IMAGE: Is there anything at all these girls cannot achieve?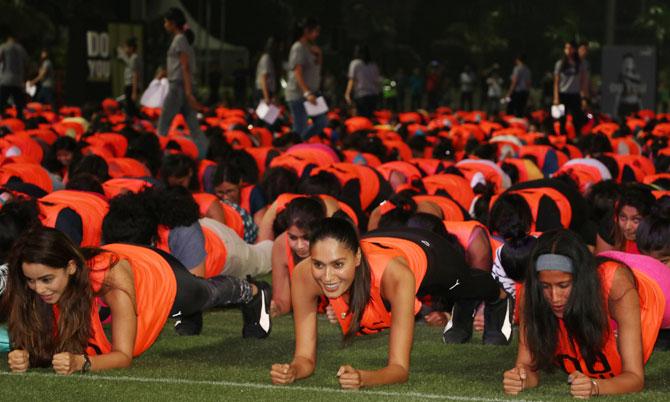 IMAGE: Can you hold it for 60 seconds like Ujjwala Raut?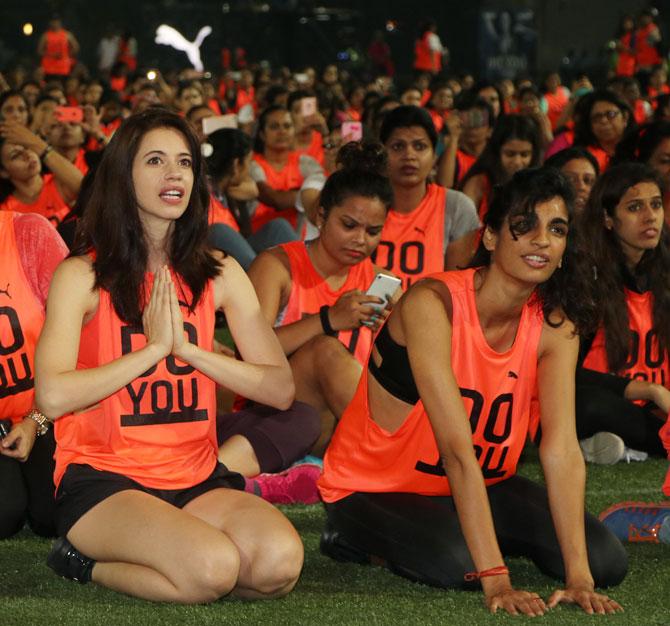 IMAGE: Thank you! Kalki seems to be telling. 'We did it' says Anushka.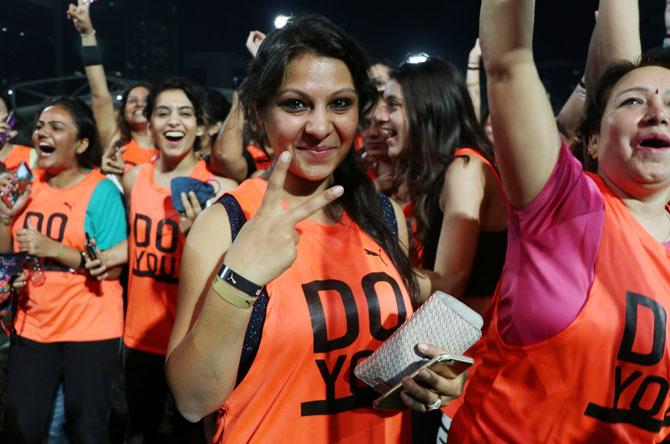 IMAGE: It's a team effort. Software engineer Smitha was clearly elated. "I was pretty sure we would make it in the first attempt," she said.
And there were those who were nervous too. Media consultant Ritika said "I really feel fit now.. I practiced for three days consecutively but these 60 seconds made me really nervous."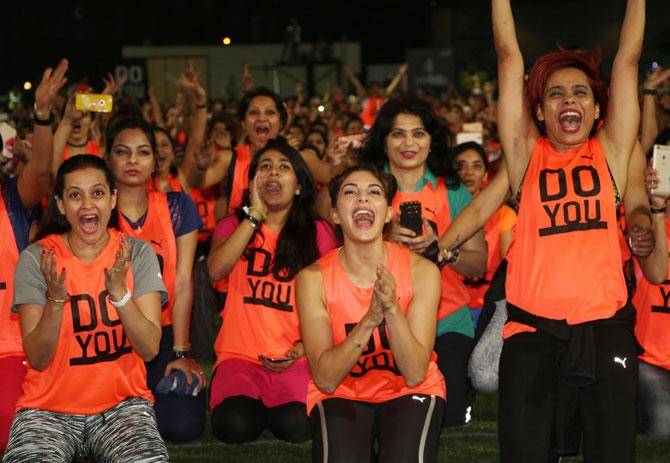 IMAGE: Infectious joy. Super proud of you girls!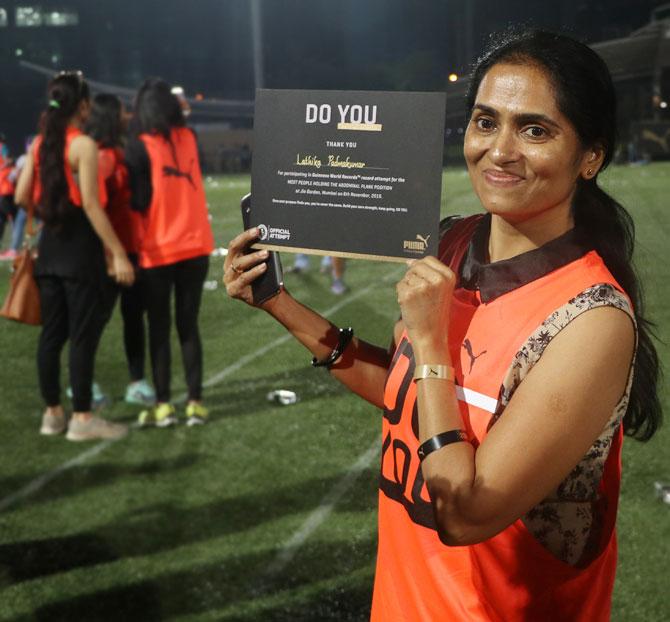 IMAGE: Each participant received a certificate of appreciation. Homemaker Lathika Padmakumar shared her happiness. "It's an amazing feeling to be a part of Guinness record. I can hold a plank for up to 300 seconds," she said.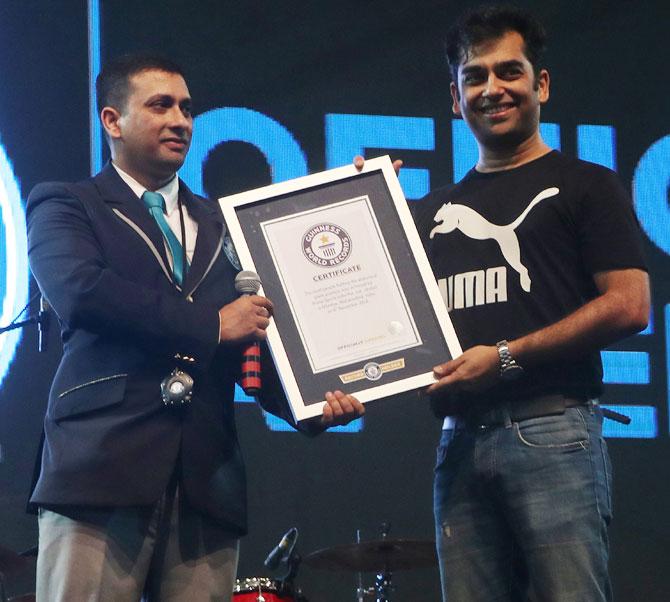 IMAGE: And the Guinness World Record for the longest plank goes to....Puma! Abhishek Ganguly, India-head, Puma receives the certificate from the Guinness team.
Click here to watch the full video. Credit: Afsar Dayatar/Rediff.com