Vogue Turkey celebrated its 100th issue with Kendall Jenner and Mert Alas.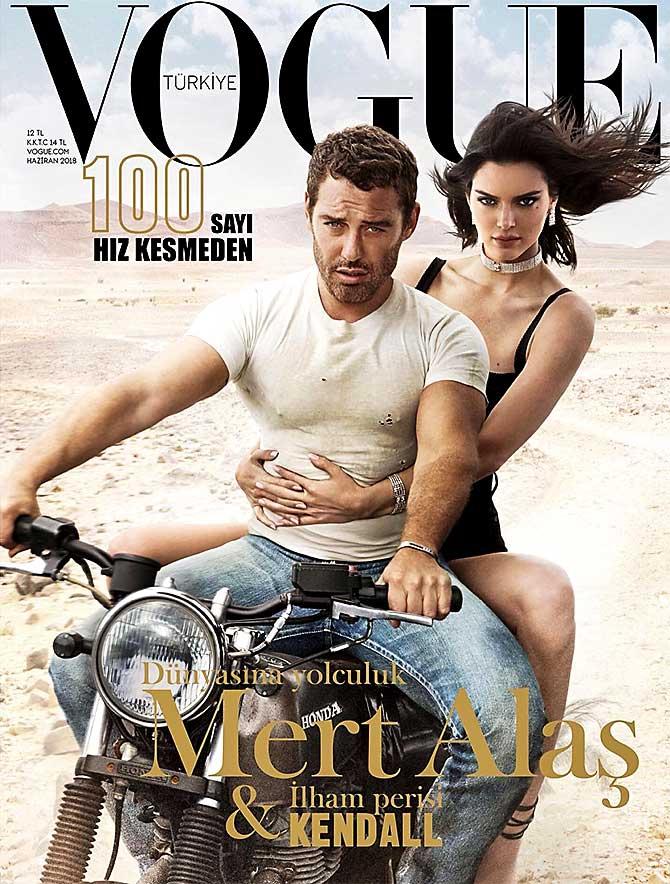 Vogue Turkey found an interesting way to celebrate its 100th issue this month.
They got photographer Mert Alas to appear in front of the lens and pose with model Kendall Jenner in what appears to seem like a chase scene straight out of a Hollywood movie.
Dressed in tiny hot pants and a Dolce & Gabbana cropped top, Kendall rides behind the Turkish photographer for the June cover.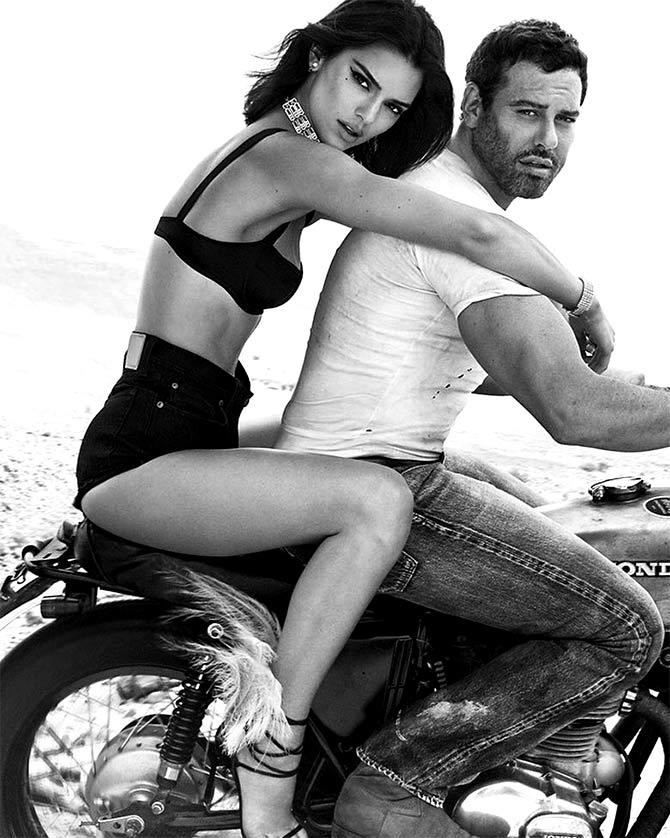 Mert, who has shot several covers with Kim Kardashian, previously shot Kendall's April 2018 Vogue US cover.
The model posted this pic on Instagram and captioned it: 'Vogue Turkey cover with this sexy guy.'
Kendall's fans however don't seem too pleased with the cover.
'I cant believe it's a real cover, looks fan-made! The Photoshop is so bad and obvious here,' wrote an Instagram follower.
'An awful cover… I can't even get past Mert's huge head. Kendall's face is way too Photoshopped and OMG those lips. Horrible all around for this atrocity,' wrote another follower.