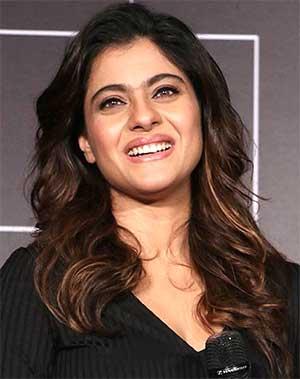 You'll be surprised to know how simple they are to follow!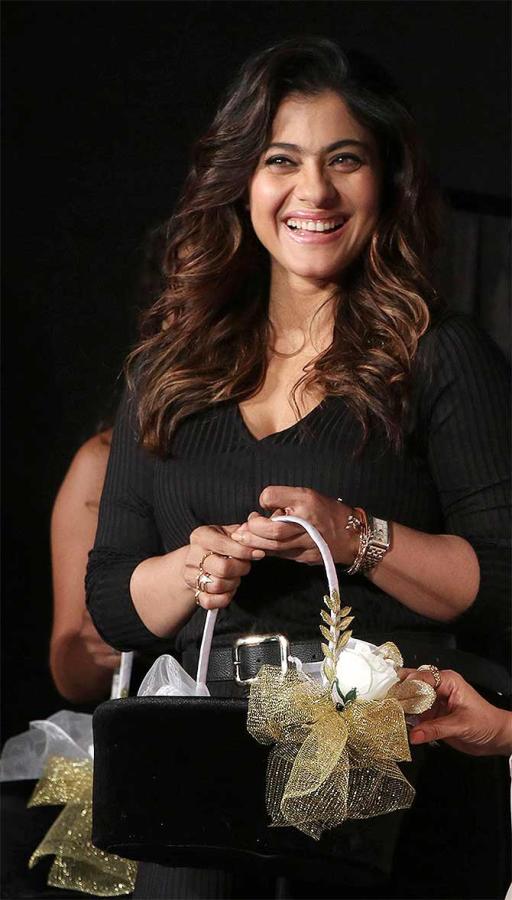 IMAGE: Kajol at the launch of the new Olay Total Effects Lightweight Moisturiser at Mumbai's Mehboob Studio.
All photographs: Hitesh Harisinghani/Rediff.com
She's been around in the film industry for almost 25 years!
And unlike many, Kajol seems to be only getting better with age.
What's the secret behind her ever-glowing, youthful skin?
At a recently held beauty event, Kajol revealed her beauty hacks and you'll be shocked to know how simple they are to follow!
"I believe that I'm beautiful. It took me a lot of time to believe that," said the actress.
WATCH: Kajol takes beauty quiz and fares brilliantly. Video: Afsar Dayatar/Rediff.com
When quizzed about her beauty inspiration, Kajol candidly admitted, "I think we have to work towards being inspired by ourselves. Yes! You can look up to people and want to be like them. But I think the best you can be is to be yourself. For me, my inspiration has been my mother and I hope I'm like her when I am her age."
That's not all!
"My nostalgic beauty memory from childhood would be seeing my mother sitting at the dressing table, draped in her chiffon saris and watching her put on make-up. I was never fond of make-up; I hated it. But just watching her do it was like a piece of art."
She added, "I don't think that there are any family secrets when beauty is concerned. We are just genetically beautiful."
Talking about a skincare regret Kajol revealed, "I wish I had known about sunblock when I was 16!"
"Men also need anti-ageing creams," the actor added.
"Every woman loves to look good. And the longer she looks at herself in the mirror and says 'wow', I feel that's the most important cream you can ever use; that's the most important affirmation that you want to give yourself every day when you look at the mirror in the morning."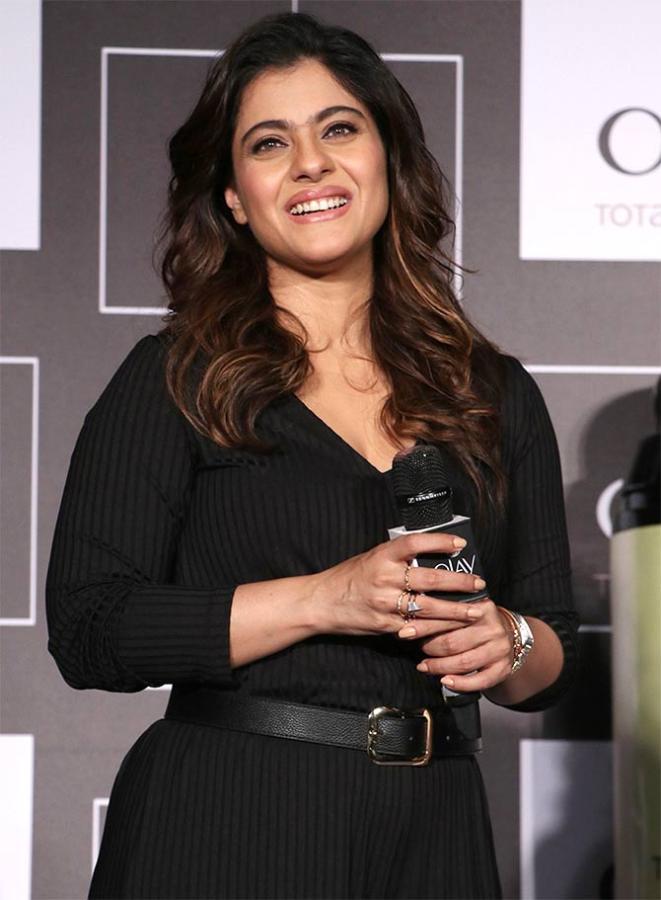 Here are some of her beauty tips:
Go to sleep with a clean face
I need to take the make-up off my face everyday regardless of how tired I'm.
Even with my eyes shut, I'll sit and remove all the make-up and then put on my night cream and go to sleep.
Be anal and be absolutely obsessive, compulsive; have a disorder when it comes to drinking water.
Whatever everyone else may say, drink your two-and-a-half liters of water. Find those bottles, carry them along with you. They may look ugly but are fantastic for your body.
We often forget to teach our children how much water to drink. That's one of the things I'm currently training my daughters in. Drink adequate amounts of water, wash your face three times a day and keep it clean and moisturised.
The trick to a great selfie is not your make-up but the smile you wear :)
The best thing the camera does is picks up on your honesty.
So while facing the camera, the first thing you have to do is smile from your heart. You'll get the best selfie ever. A beautiful smile erases everything that others don't want to see.