Meet Grazia's March 2019 cover star.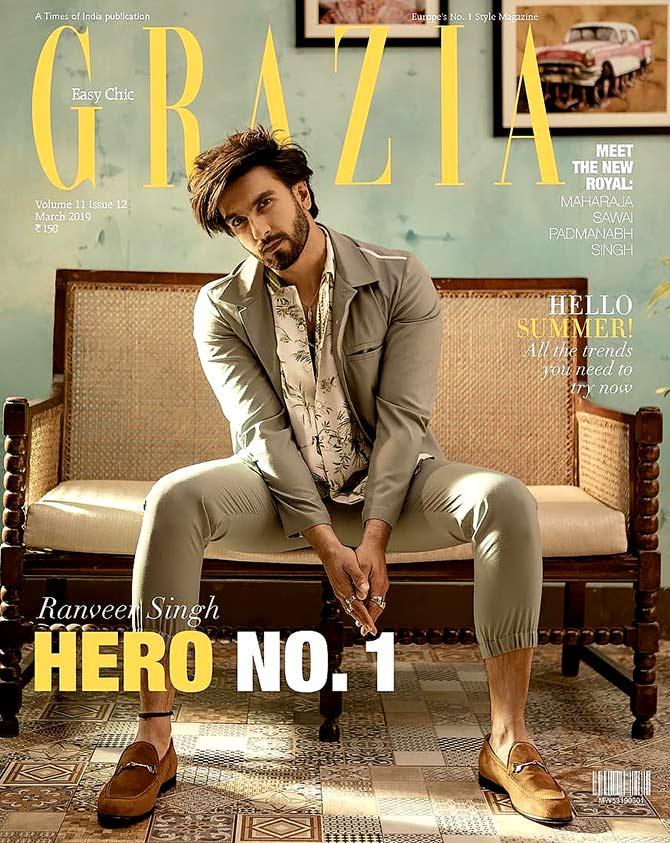 'Our March 2019 cover star needs no introduction,' writes Grazia as they unveil their latest mag cover.
'He's the sort of actor that's unimpeachable. And, he's only getting started. Meet Bollywood's Smooth Operator: Ranveer Singh.'
Known for his out-of-the-box style, Ranveer sports a laid-back look on this cover.
Dressed in a printed shirt with a grey jacket and matching trousers, he wears an understated look.
He completed the look with suede loafers, rings and unkempt hair.
Photographed by Errikos Andreou, the cover celebrates Ranveer as an actor.
'Clothes are supposed to make you feel confident and empowered,' said the actor in an interview with the mag.
'I don't really care about judgment, for me it's all about being unfiltered.
'Anybody can have swag, there's a maid at my nani's house who has mad swag and she wears saris every day. So, the swagger really stems from the personality.'