The actor was shamed for baring her cleavage at her son's 16th birthday.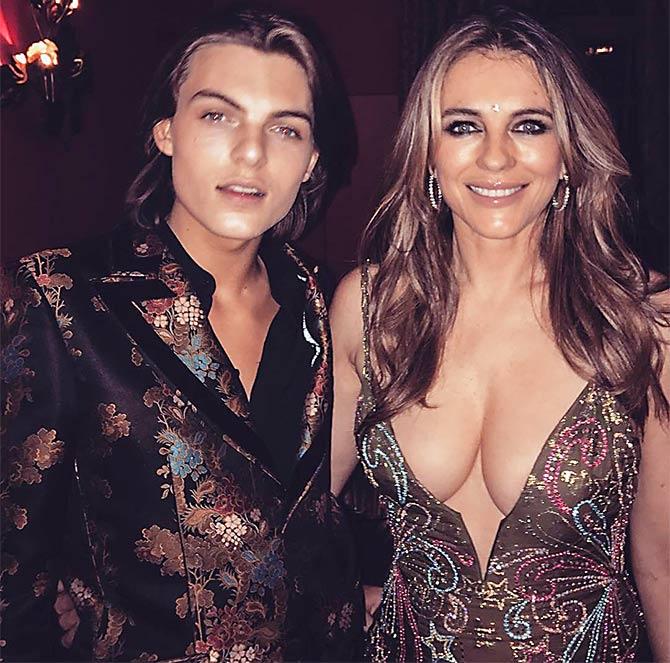 Photographs: Courtesy Elizabeth Hurley/Instagram
Elizabeth Hurley found herself to be the target of trolls when she uploaded a pic with her son on his birthday.
'Happy Birthday to my little prince @damianhurley1. The light of my life for the last 16 years,' Elizabeth captioned the pic in which she is seen wearing an embellished dress with a plunging neckline.
While many of her followers congratulated her for being so fit and looking so good, she was also inundated with several offensive messages.
'Typical of Liz, using this moment to 'showcase her assets' and focus the attention back on her!' wrote one user.
People debated on whether the dress was appropriate to be worn by someone her age.
'Creepy showing off at your son's birthday. Cover up you're a mum,' commented another user.
'Why would you wear that at your sons 16th birthday party you should have more class than that. You can still look nice wearing an appropriate dress.'
'I would have trouble feeling comfortable in that dress around my son and his friends.'
But unperturbed by her trolls, Liz uploaded another pic of her in a gorgeous red bikini.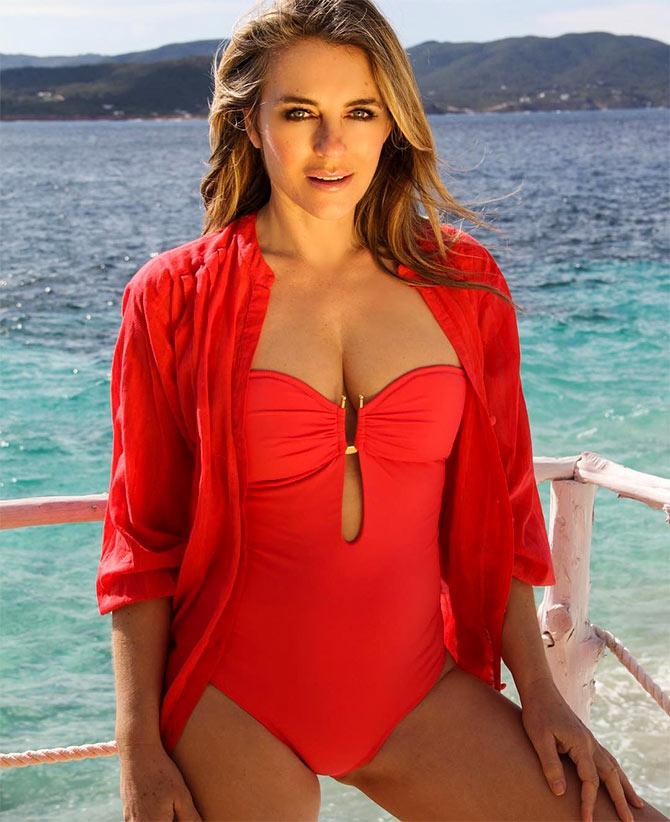 The pic was taken at Tagomago Island, where she is currently on a vacation.