Is it hot in here? No! It's just the Kareena effect.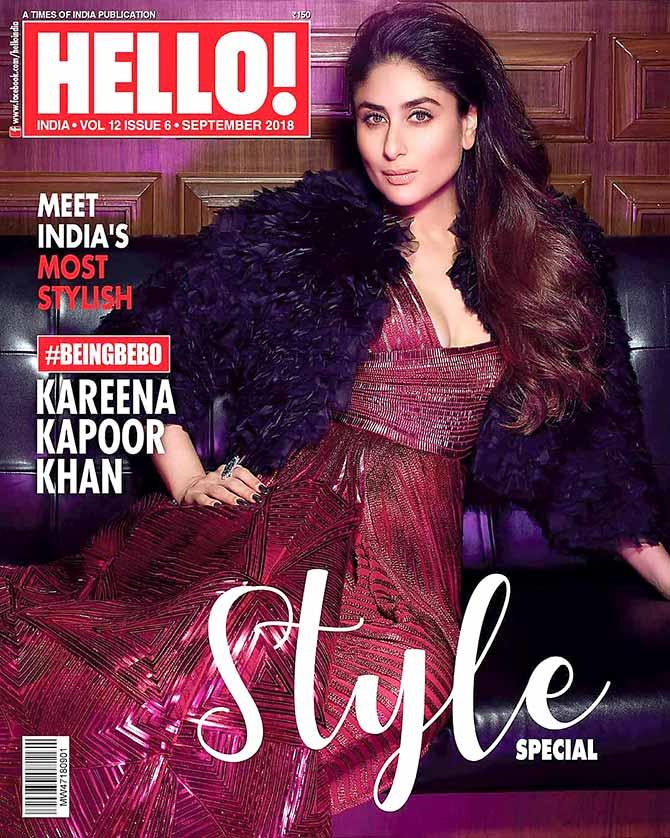 Meet India's most stylish celeb Kareena Kapoor Khan, who stole the thunder on the cover of Hello! magazine's September issue.
For the cover, the actor was dressed in a structured gown with polymer embroidered flounce details from Amit Aggarwal's couture collection.
She paired the gown with a ruffled bolero jacket from Abu Jani and Sandeep Khosla, and completed the look with a Mughal emerald ring from Birdhichand Ghanshyamdas Jewellers.
With her hair worn in waves and minimal make up, the actor looked stunning.
'Meet Bebo Version 3.0. from a fitness fanatic to someone who certainly values her off-camera life more than ever!
'HELLO! meets a refreshingly 'real' actress and a highly fulfilled human being...not to mention a self-professed style creator and consumer,' Hello! wrote as they shared the cover on their Instagram page.
'Whether it is our shoot timings, holidays, we don't like leaving him (Taimur) at all,' Kareena said in an interview with the mag.
'It's always about what we can do with him. Apart from work, our entire life is around Taimur.'
She also added: 'I am definitely not one of those mothers, who says I am only busy with my child; of course I am there to love him and nurture him, to tell him what's right and what's wrong.
'I want to enjoy my time with him, but it's important for me to also work.
'I like working out, it sends good, clean signals to the brain.
'It gets you refreshed early in the morning.
'I look forward to waking up, spending time with Taimur and then working out,' the actor told the mag.