Yes, you heard it right!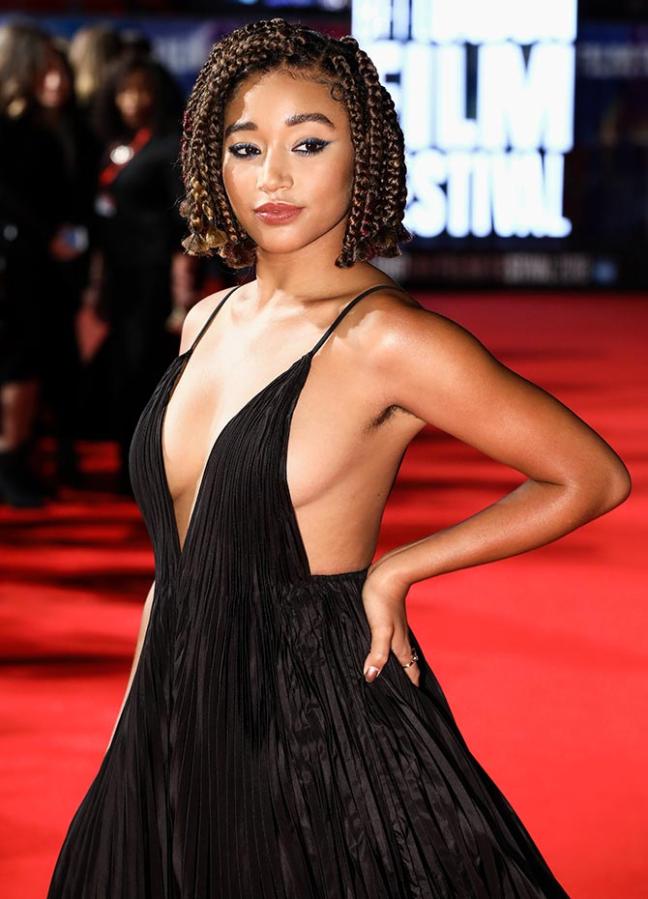 IMAGE: Amandla Stenberg at the London Film Festival. Photograph: John Phillips/Getty Images
When American actor and singer Amandla Stenberg walked the red carpet at the London Film Festival, she flashed her side-boob in a black plunging Valentino gown.
But it was not the show of skin that caught people's attention.
Instead it was her unshaven armpits. She later posted the pic on Instagram and captioned it '#drama #armpit'.
Known for her sartorial choices, the actor let her clothes take a backseat on the red carpet and highlighted her underarm hair.
And while the fashionistas can't stop raving about the bold move, Amandla seems to have inspired her fans as well.
'Your armpit speaks volumes to me,' said one of her Instagram followers.
'Yasss gorgeous!' added another.
'She's still the most beautiful girl out there,' exclaimed another fan.