A lover of all things fashion,Sinead Burke is urging designers to create clothes for people of all sizes.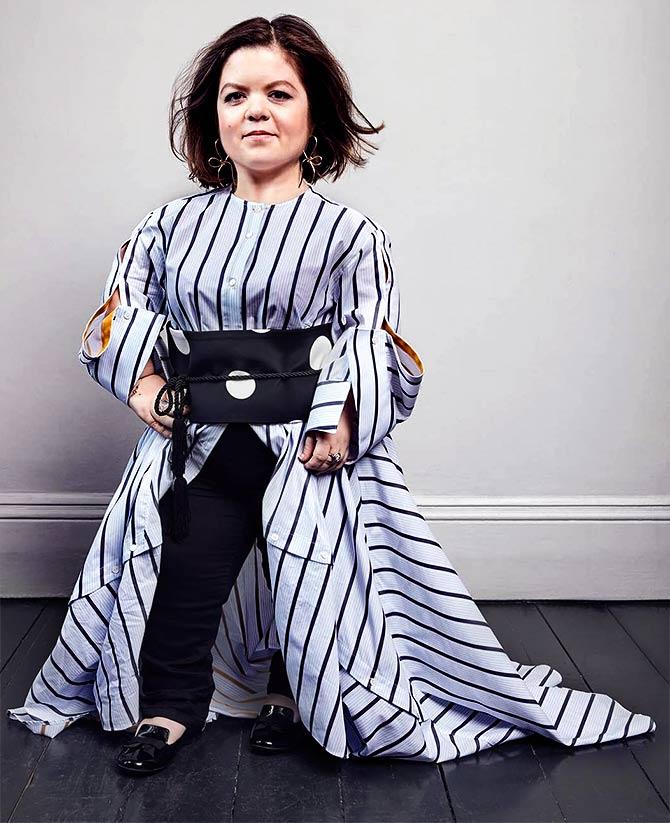 Born with achondroplasia, a genetic disorder that results in dwarfism, 3'5" tall Sinead Burke's TED talk Why Design Should Include Everyone raked up 1.2 million views online.
Earlier this year, she was spotted sitting in the front row at the London Fashion Week, hoping to educate designers on inclusive fashion.
The writer, campaigner and advocate has been named by Vogue UK as one of the 25 women achievers -- including Meghan Markle, Amal Clooney and Stella McCartney, among other -- shaping the world in 2018.
She was also included on the Elle list of 50 incredible people shaping fashion.
Here we take a look at how she is transforming the fashion industry.
>> Making a case for inclusion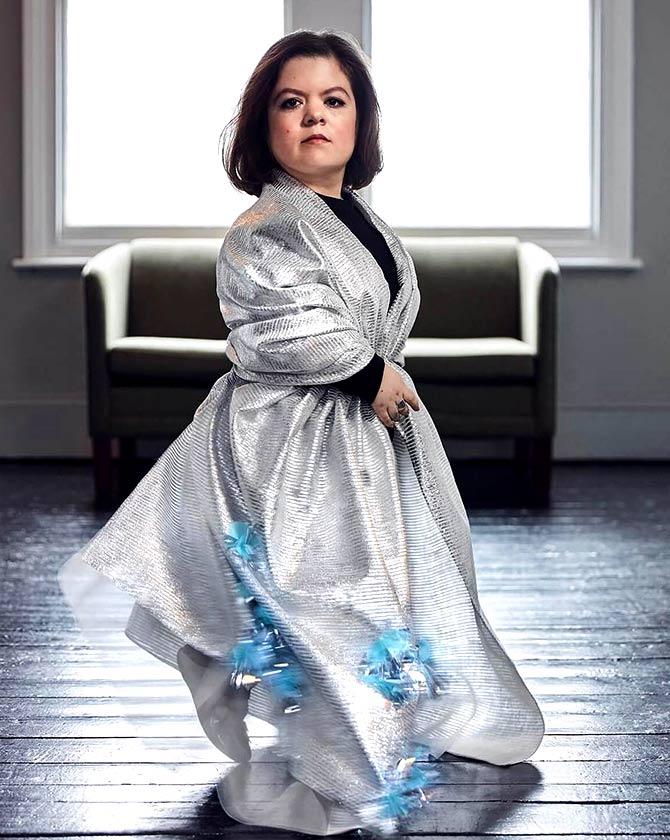 In her TED talk, she revealed, 'I often forget that I am a small person. It is the physical environment around me that remind me.
'I want garments that reflect my personality. It is difficult to find those in the children's wear department.
'And often women's wear requires far too many alterations.
'I want shoes that affect my maturity, professionalism and sophistication. Instead I am offered sneakers with straps and light-up shoes,' highlighting the desperate need for the fashion industry to take note of people like her and design clothes accordingly.
>> An avid fashion fan, she is incredibly proud of being a little person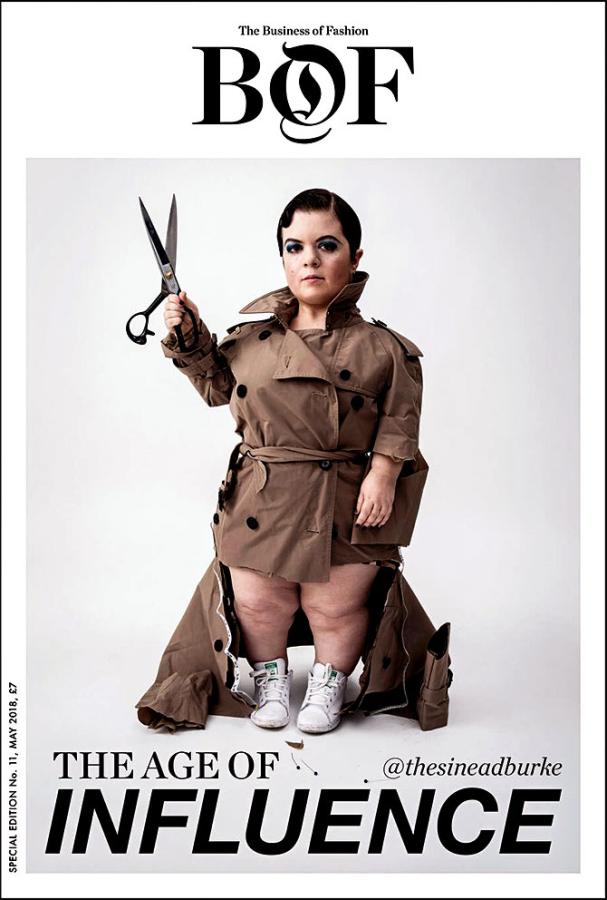 For this cover, Sinead is seen posing in a Burberry trench coat and brandishing a pair of scissors which she used to alter the coat herself.
'Staring down the lens of the camera, I am holding a scissors and wearing a @Burberry trench coat that has been deconstructed and lacerated into pieces to fit,' she wrote on Instagram.
'I'm also wearing laced Adidas Stan Smiths runners, blue eye shadow and slicked back retro hair,' she captioned the pic.
>> More power to disabled people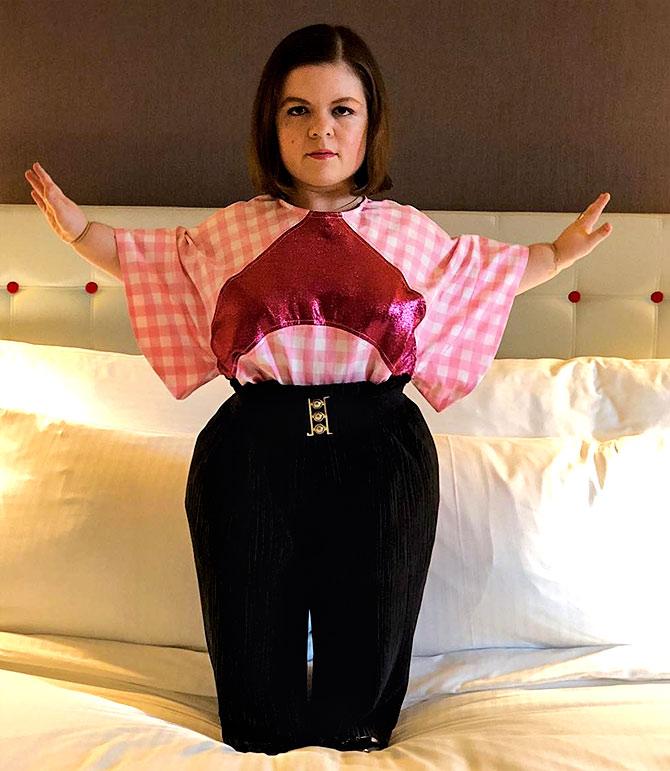 'One of the challenges of fashion is that it is notoriously hierarchical, and it profits from exclusivity,' she said in an interview.
'In order for the disabled market to be relevant customers and to have their voices validated, there has to be power sharing.
'There are very few people within the fashion industry in positions of power who have lived experience or an empathy within this arena.
'If they design for difference without a tangible understanding, the product becomes patronising. Or it comes about that we think only in terms of function.'
>> 'Often designers view women as personified hangers for their garments'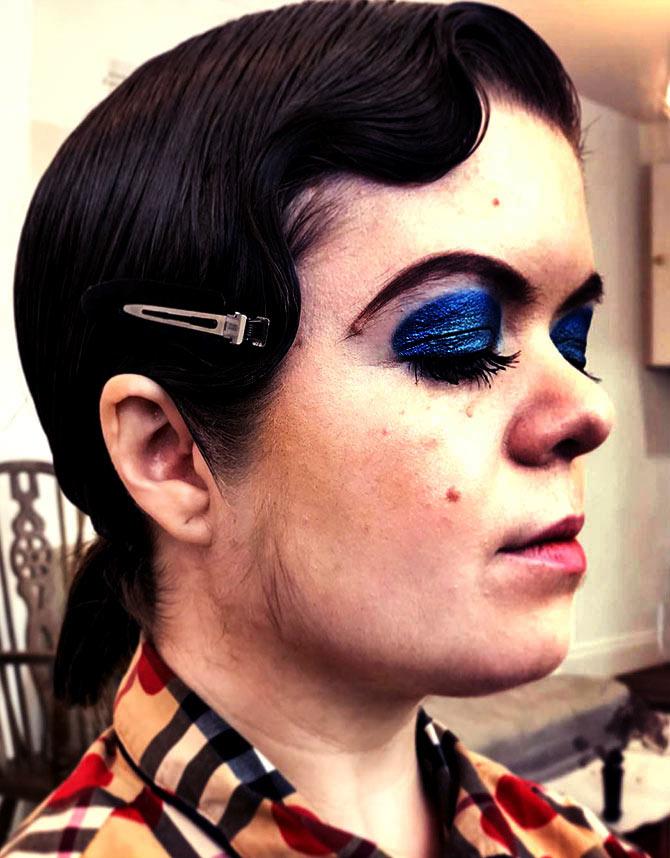 When quizzed who her favourite designer was, she said, 'Richard Malone (London's go-to designer).
'He believes that clothes should fit women, not that women should have to fit clothes.
'Often, designers view women as personified hangers for their garments but I'm really inspired by Richard's mantra.'