Her sculpted metal sari is awe-inspiring.
For their 11th anniversary, Grazia India decided to dedicate their issue to the sari and dressed Bollywood's favourite millennial, Alia Bhatt in a sari.
'No prize for guessing then that our anniversary issue is dedicated to the iconic #sari,' they wrote as they unveiled the edition.
'Let's face it, the six-yard fabric will never go out of style. And, we've got 26 stories that prove it.'
Alia graces their anniversary issue dressed in a sculpted metal sari and blouse by Rimzim Dadu.
Looking fabulous as always, the actor wowed in the photo shoots of the mag. Scroll down to take a look.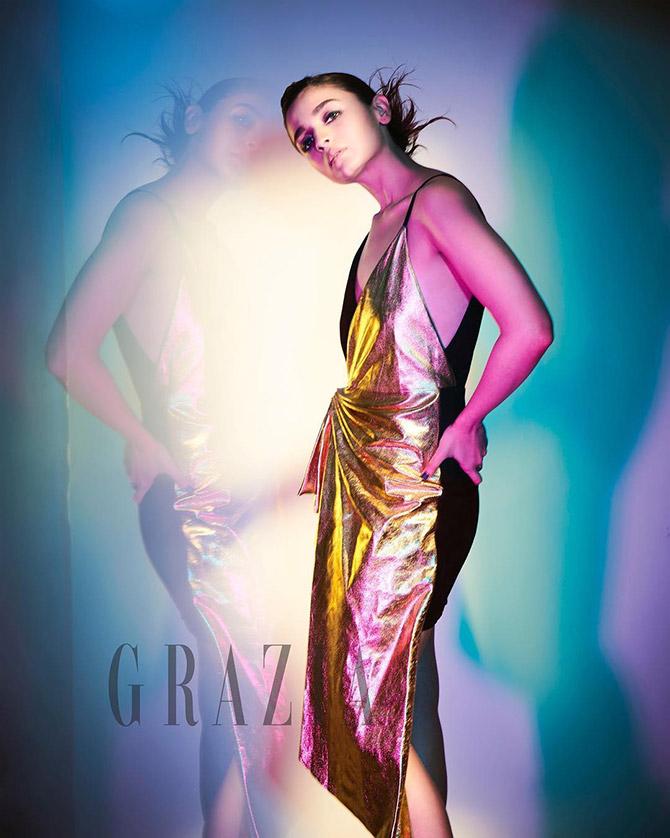 Revealing details about her work and life, the actor opened up in an interview with the mag.
'The balance, for me, lies in identifying a great story first and then finding a character within it that strikes a chord.
'It doesn't have to be a meaty character, but a challenging one, someone very different from my last role,' she explained.
'I am constantly surrounded by people who are not the first few members of my fan club,' added Alia.
'When I go out to work, it's like I am going to play, and when I come back home my life's the same.'