Sara Ali Khan opens up about her equation with her father in an interview with Vogue India.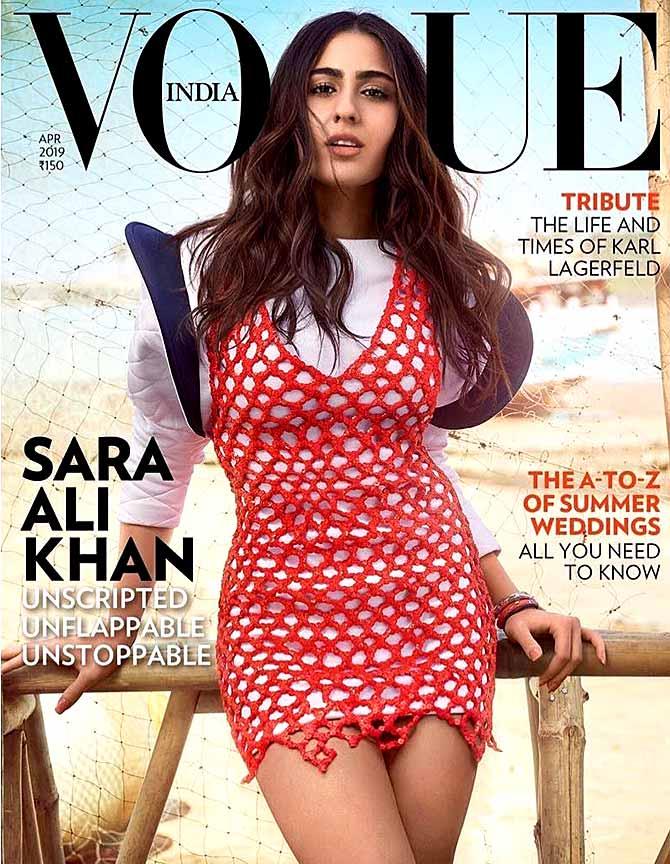 Sara Ali Khan wowed on the cover of Vogue India's April 2019 issue in a white and red look.
With her hair worn loose and minimal make up, the actor looked gorgeous on the cover.
Talking to the mag about making a career in Bollywood, she said: 'I know that I've been given appreciation and recognition before I've done anything to deserve it.
'The only way I can repay that is to endeavour to do honest-enough work so that eventually people will think that I have deserved it.
'I did not ask for this much love or to be born in the family that I have.'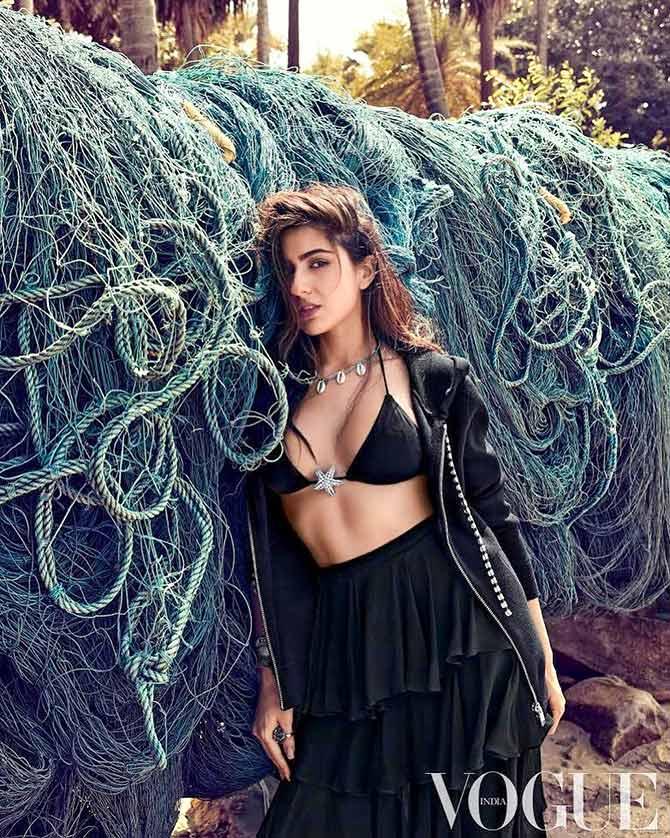 She added, 'He's (Saif Ali Khan) a lot like me -- we're both readers, we both like history, we're both travellers.
'He is 25 years older than me, which isn't a lot. I am right in between the age gap of Taimur (Saif and Kareena's son) and my father.'
'To be honest, I don't get to see Taimur very often but every time I do he's a bundle of happiness.
'When Taimur is happy, the whole room is happy. He is my blood and the source of my father's joy.'