Let's just say it upfront: the start-up HMD, which is now using the Nokia name, doesn't disappoint, says Uttaran Das Gupta.
Considering the goodwill Nokia has earned over decades, it's hardly a surprise that the new machines the Finnish brand is launching -- after the hiatus -- has generated such excitement.
According to Amazon India, there are already a million registrations for the first sale of the phone.
And why not? Nokia 6 is considered to be the comeback device for the iconic brand; it has two other Android models.
Design and performance were Nokia's hallmarks and superiority in these two departments is what the customers will be expecting.
Let's just say it upfront: the start-up HMD, which is now using the Nokia name, doesn't disappoint.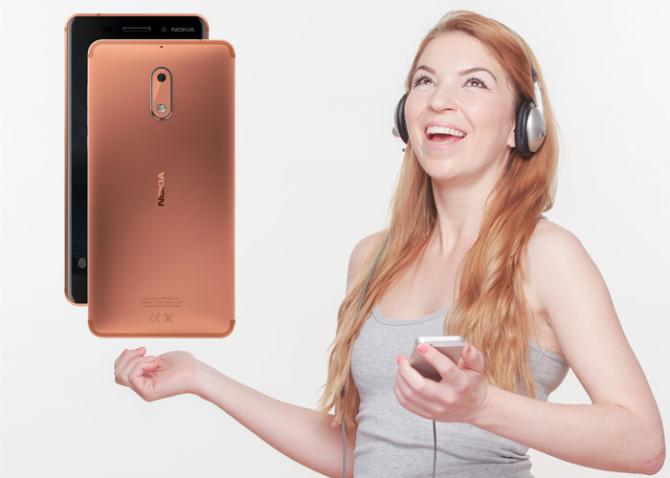 Photograph: Courtesy pixabay.com / Creative Commons
While the phone has high-end specifications, it's still a budget model.
The design, alluringly all metal, is eye-catching. The company claims it has been crafted out of a single block of aluminium.
The metallic body makes it slippery, but true to expectations from a Nokia model, it emerged without a scratch from a few drops. Perhaps, it would be good to use a back cover for better grip.
The phone is neither slim nor light -- it is 7.85-mm wide and weighs 169 gm. This makes it slightly inconvenient for single-hand use.
But, the design, incorporating some of the aspects of the older Nokia phones, is not a disappointment.
Considering its price, the fingerprint scanner is a pleasant surprise.
However, there is a lag between the scan and the phone unlocking -- though this should not be a problem in day-to-day use.
The large 5.5-inch full-HD display provides clear colours.
The 16-megapixel camera at the back protrudes a little, and is reminiscent of Nokia Lumia.
It takes good pictures, even at night; but the pictures are almost always dark without proper light. Also, the colours are muted, and there is some distortion around the corners.
The performance was satisfactory.
Like many budget phones, it has the Snapdragon 430 SoC processor, and 3GB RAM should be good for most users.
The apps -- and it has a few third-party ones, except Amazon -- responded very well.
Playing games on it was a pleasure, though the device would heat up if used for long durations.
The battery (non-removable, 3000mAh) lasts for 15-16 hours with multiple apps open in the background.
The music players -- it has more than one -- were also loud and distinct.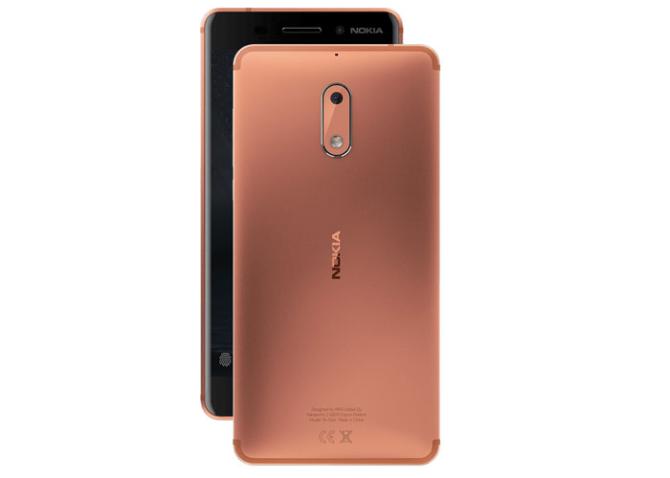 Photograph: Courtesy nokia.com
If you want a well-designed, well performing phone, within a budget, this is your model.
However, comparisons with the Nokia models of yore might be disappointing; that golden age is a thing of the past.