These consumer-friendly gadgets are designed to make your life simpler, says Ashish Narsale.
Every year, the Consumer Electronics Show (CES) showcases uber gizmos, tech innovations and concepts from around the world which will make our lives simpler and happier.
Held between January 7 and 10, the annual tech exhibition in Las Vegas, Nevada, US had some amazing gadgets in the home automation category.
Take a look.
1. Mimic Go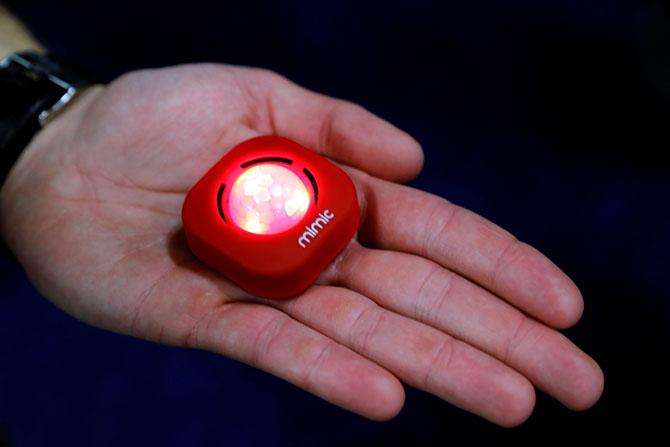 Mimic Go is a portable security device with sensors that can detect motion and give audio alerts.
It also connects to your mobile through an app to give visual or text alerts.
It can be attached to your door like a regular security device, but due to its portability it can also be fitted on to your bike or car. In fact, its miniature design ensures that you can also carry it in your purse.
You can track its location on your mobile app; it also alerts you when something is approaching the device or if the thing is moved, making it extremely user-friendly.
---
2. Cook'Keep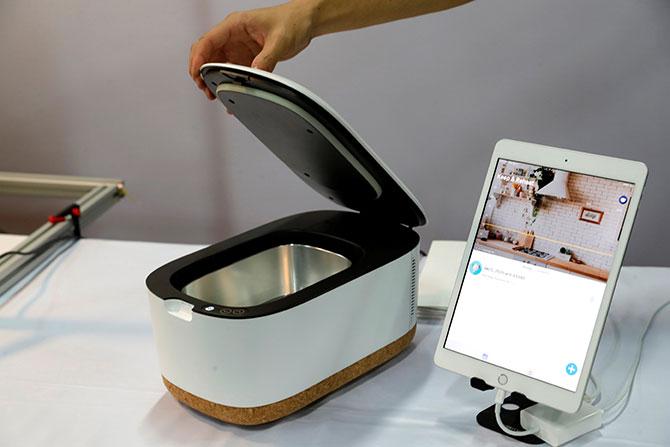 A Cook'Keep is a smart appliance that keeps your food cold and fresh until you want to warm it up.
Basically it doubles up as your refrigerator and also allows you to heat food upto 90 degrees which you can do though an App on your mobile device.
It eliminates the trouble of storing ingredients in the fridge or putting them in a microwave to heat up.
Cool, right?
---
3. Yummly wireless, smart meat thermometer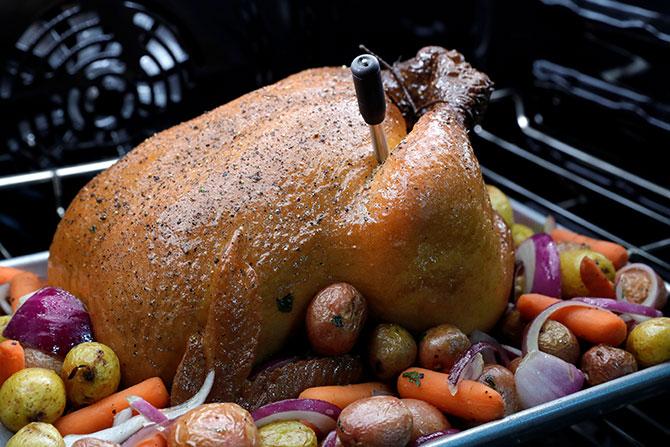 Gone are the days when you insert a thermometer and have to open the oven door multiple times to check if your food is cooked the way you want it.
Yummly's smart wire-free thermometer by Whirlpool comes with a probe and a dock, which communicate this information to Yummly mobile app via Bluetooth.
The probe has sensors on either end for monitoring both the temperature of the food and inside the oven.
You can set the cooking temperature, the type of meat, and how well you want it cooked through the app.
The app will alert you when the food is ready and the time left until your food is done.
It will even adjust the time if you change the temperature or open the oven door.
---
4. Numi intelligent toilet and and Moxie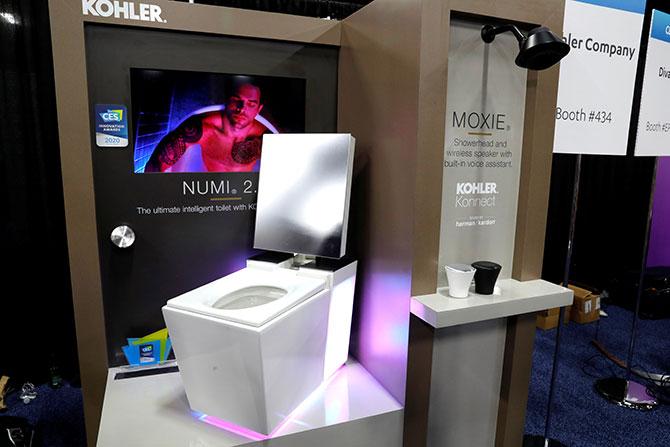 Numi intelligent toilet and Moxie shower head by Kohler is another dream device meant for AV enthusiasts.
It comes with a wireless speaker and built-in voice assistant.
It can auto clean, open, close, flush and if you enable the Bluetooth speaker, enjoy six to seven hours of playback on a single charge.