The Sony GTK-PG10 Speaker's top panel has built-in tweeters that help in spreading the sound wider, says Erick Massey.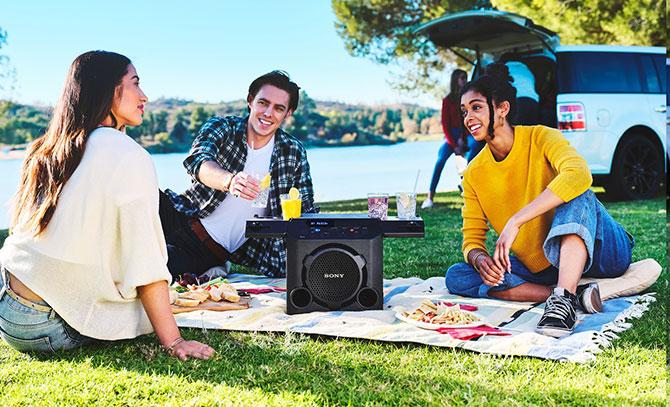 Bulky speaker systems are passe and, even for big parties, portability is considered de rigueur.
The Sony GTK-PG10 Wireless Speaker is just what you're looking for if you like house parties with music loud enough to be borderline nuisance.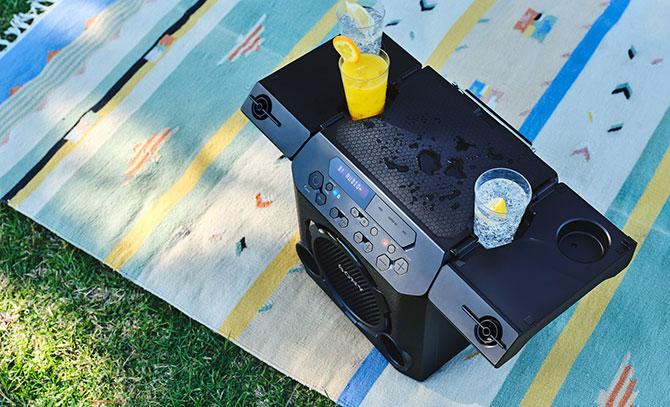 I used these speakers for a party I was hosting, specifically because I wanted bolder sound.
This is a compact speaker, weighs around 7 kg and has built-in handles on the top for easy handling.
The integrated cup holders on the top panel are a bonus, as is the fact that the speaker is splash-proof (pool parties, anyone?).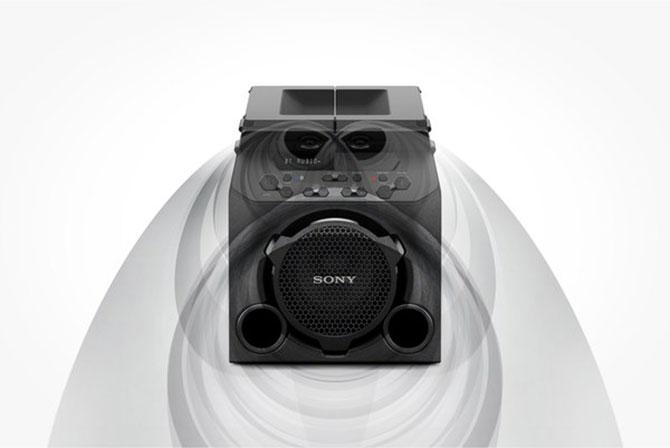 The top panel has built-in tweeters that help in spreading the sound wider.
I liked the FM radio feature because I usually switch to radio for Bollywood classics during late hours.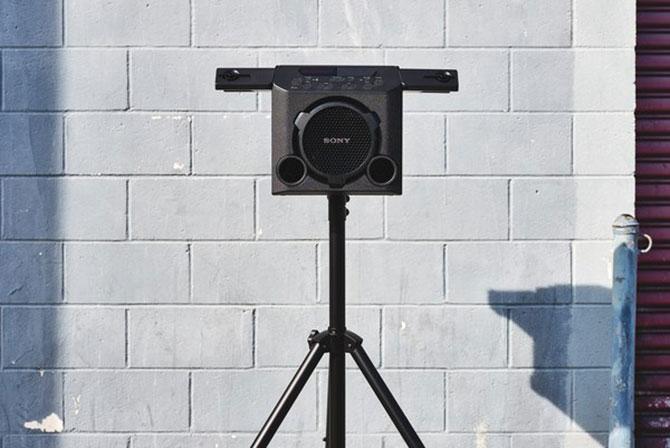 The speaker doesn't take much space and can be mounted on a tripod, too, allowing sound projection across a larger space.
I was concerned about its battery life, but the speaker lives up to Sony's claims of a 13-hour run time on a single charge.
More about volume and less about the finer nuances of sound, this speaker might not be attractive for keen audiophiles but is a godsend for party animals.
I have always been a fan of the smooth bass that I usually find in Sony's audio devices.
Even at high volume, there is hardly any distortion, thanks to the Mega Bass mode.
The panel looks like a car dashboard with several keys at one's disposal.
I enjoyed tinkering with the 'key control' feature that alters the tempo of the music.
You can also connect a mic for karaoke sessions.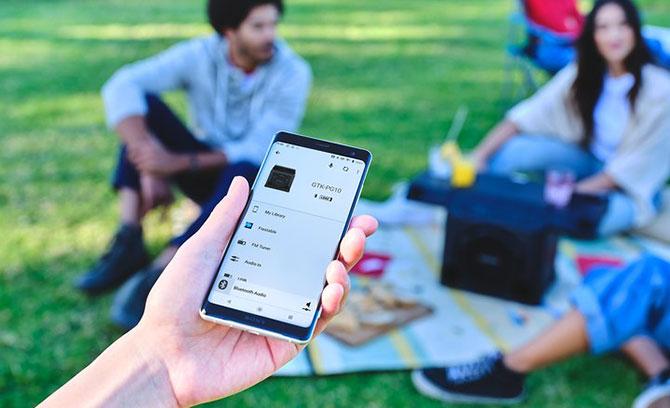 It is surprisingly compact despite the fact that it doesn't look like most Bluetooth speakers in the market.
The Fiestable app makes it easy to operate the speakers, though a remote would have enhanced its functionality.
Sony's GTK-PG10 Bluetooth speaker costs Rs 21,990, well worth the abundant features and booming sound.