This fitness tracker is stylish and comfortable. So what are the cons? Dhruv Munjal finds out.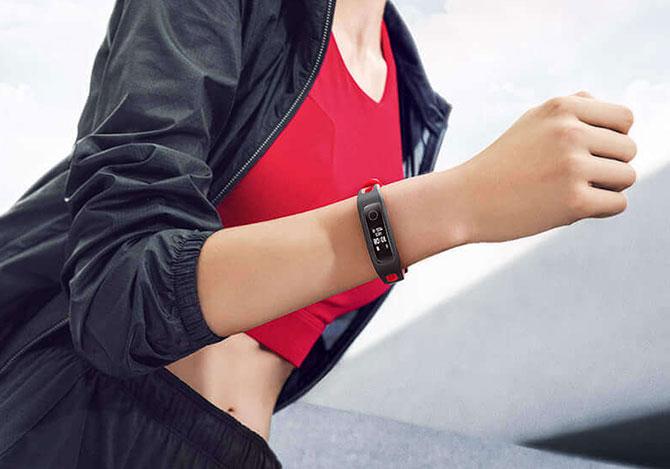 To begin with, a disclaimer: I have never quite understood the point of basic fitness bands.
If you're not a hardcore athlete, why buy a separate wearable device when any decent smartphone can help you track your steps and your sleep?
And if you are, then you'd need a more sophisticated device.
So I was somewhat sceptical when the Honor Band 4 arrived for review.
Let's see how the new Huawei offering fared:
Design (4/5)
If all fitness bands were as good-looking and comfortable as this one, I might just have been a little kinder about them.
The Honor Band 4 comes with a 0.95-inch 240 x 120 display that is sufficiently sharp and lively.
The strap backs that up: 11.5mm thick, made up of a silicon material that looks tough but feels soft, with ultra-fine diagonal lines running through it.
My model was navy blue; you also have light pink and black options.
The Honor Band 4 is easy to get used to.
The touch panel is made up of a tiny white circle that also doubles up as the back button.
I would have liked more than just the two watch faces available, but I found the colourful 3D graphics on one of them quite impressive.
The display can be illuminated with the flick of the wrist or a tap of the finger -- while the touch is not always the most responsive, the sensors around the wrist show no signs of lag.
Performance (3.5/5)
To get the best out of the Honor Band 4, you'll need to download the Huawei Health app on your phone, which can help you manage your walking, running, cycling, swimming and training.
No band is ever 100 per cent accurate with its counting of steps but this one threw up a few peculiarities: I had somehow managed to walk 150-odd steps while in a cab and 20 while lying in bed.
Overall (3.5/5)
The Honor Band 4 is a stylish, affordable fitness tracker that performs well on most fronts.
The handling of notifications is slightly patchy and the band is afflicted with some inexactitudes, but its price (Rs 2,599) makes it an attractive proposition, especially for fitness enthusiasts just starting out.