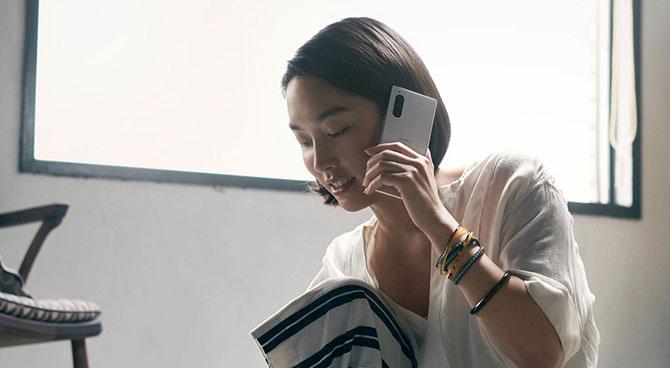 Sony is keeping the competition on its toes in the compact mobile phone category.
In the ongoing IFA 2019 in Berlin, Sony unveiled its 6.22" x 2.67" Xperia 5 mobile phone.
The Sony Xperia 5 inherits almost all the features from its flagship sibling, the Xperia 1, launched earlier this year.
Design
The phone has a 2.67" width, which is narrow enough to fit comfortably in your palm. However, its 6.22" height makes it look taller.
This compact phone has a no notch, 6.1" full screen, FHD+, HDR and OLED display, with a 21:9 screen to body ratio.
The fingerprint sensor is mounted on the left of the frame.
It has a metal frame structure and its front and back is protected by Corning Gorilla Glass 6.
Since the back is covered in glass, it is shiny and susceptible to fingerprint stains.
The phone will be available in black, grey, blue and red colours.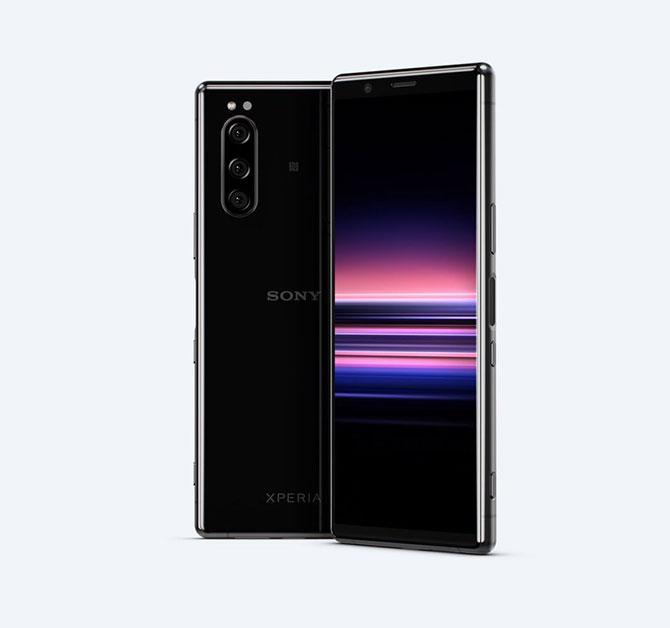 Camera
The cameras at the rear are equipped with Sony's Alpha camera technology.
This technology is used in the high-end Sony Alpha interchangeable lens camera series.
It has a three 12MP camera setup in the rear, with each camera varying in configuration.
The first has a 52mm, f2.4 aperture lens with a 1/3.4" sensor, and has OIS for photo and OIS+EIS for video stabilisation to shoot portrait and telephoto.
The second main camera has a 26mm, f1.6 aperture lens with a 1/2.6" sensor; it also has OIS for photo and OIS+EIS for video stabilisation.
The third camera, meant for wide angle shots, has a 16mm, f2.4 aperture lens with a 1/3.4" image sensor and 5-axis stabilisation.
The cameras can shoot HDR video in 4K.
It uses Eye Autofocus, adopted from the Alpha camera technology, for better portraits.
It also supports 2x optical and 5x digital zoom.
The camera app features Cinema Pro feature that has 8 colour management pre-sets for shooting cinema-like 21:9 wide video.
For selfies, it has an 8MP camera with f2.0 aperture.
Hardware and software
The phone is powered by the latest flagship Qualcomm's Snapdragon 855 SoC, coupled with 6G RAM memory and 128GB ROM for storage.
The storage can be further expanded up to 512GB, using a microSDXC card.
The phone runs on Google Android 9 Pie out of the box.
Sound
The phone has built-in stereo speakers, powered by Dolby Atmos for surround sound.
The 3.5mm audio port is skipped.
It supports Hi-Res audio using LDAC audio coding technology for wireless audio streaming over Bluetooth connection and Sony's DSEE HX technology for scaling up compressed audio.
Battery
The phone has a built in 3140 mAh battery. Sony claims it can be fast charged up to 50 per cent in 30 minutes though the bundled-in 18W charger.
Verdict
The Sony Xperia 5 is loaded with interesting features, but the pricing -- which is yet to be revealed -- will decide if it is a great buy.
It will, however, be a direct competitor to the Samsung Galaxy S10E.
TELL US in the message board below: Which is your favourite mobile phone and why?