Delicious summer recipes that are impossible to resist.
Ratlam Ke Samose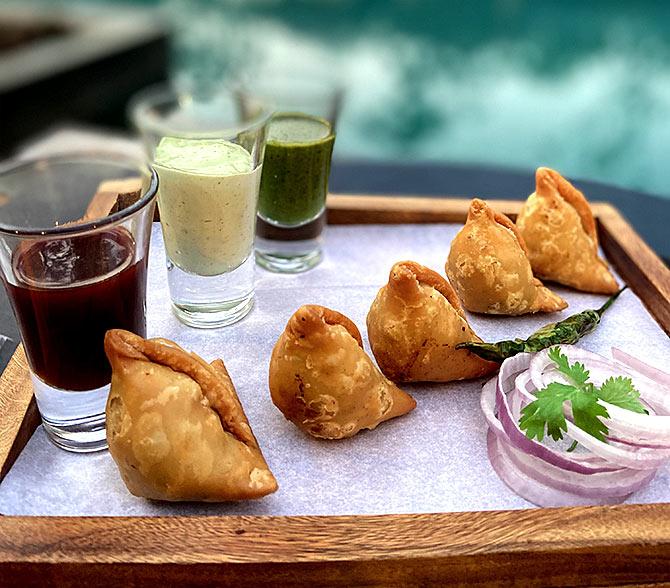 Ingredients:
200 gm maida
200 ml oil
30 ml water
1 gm cloves, powdered
1 gm black pepper, powdered
Salt to taste
10 gm potato
1 gm cumin seeds
1 gm crushed coriander seeds
2 gm ginger
2 gm green chilli
1 gm asafoetida
1 gm coriander powder
1 gm red chilli powder
Salt to taste
Method:
Make dough of maida and ghee, cloves powder, black pepper powder and water. Keep aside.
Make a stuffing of potato. Heat oil in a pan, add cumin seeds, crushed coriander seeds, ginger, green chillies, asafoetida, coriander powder and chilli powder. Roll out the small portioned dough and fill with the ready mixture of potatoes. Shape the dough in a triangle like a samosa. Serve hot with mint, sweet saunth and yoghurt chutney.
---
Dahi Gujiya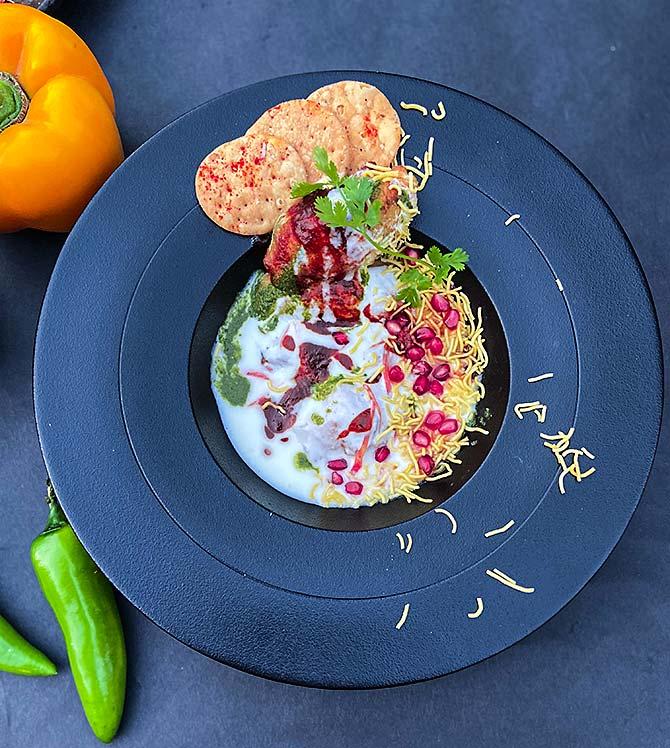 Ingredients:
150 gm urad dal
1 gm whole jeera
30 gm cashew nuts
30 gm raisin
100 gm curd
50 gm sugar
30 gm pomegranate seeds
2 gm chaat masala
2 gm black salt
10 gm sev
200 ml oil
Salt to taste
Method:
Soak urad dal for 3-4 hours and make a thick batter of it. Make a stuffing of cashew nuts and raisin.
Fill the stuffing in the thick batter and deep fry it. Soak it in water so that it becomes spongy.
Put sweetened curd on the gujiya and top it with mint and saunth chutney. Garnish with sev, pomegranate seeds and fresh coriander. Serve it cold.
---
Ram Ladoo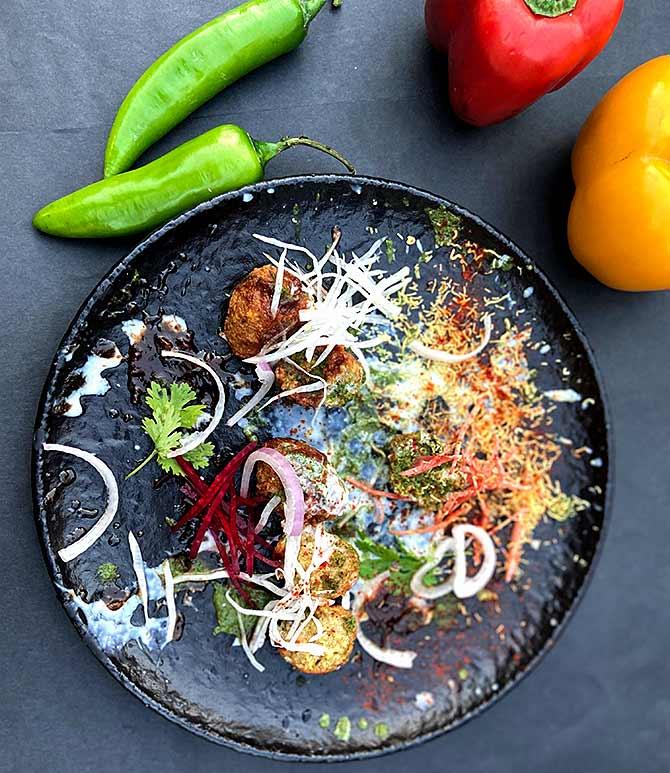 Ingredients:
150 gm yellow moong dal
10 gm fresh coriander
3 gm green chilli
50 gm plain curd
10 gm ginger
1 gm asafoetida
10 gm onion
10 gm beetroot
10 gm carrot
15 gm sugar
200 ml oil
2 gm whole jeera
Salt to taste
Method:
Soak moong dal for about 3 to 4 hours. Grind it in a mixture to make a course paste. Add ginger, cumin, green chillies and coriander.
Heat oil and make vadas. Deep fry until golden brown colour.
Cut wadas into half and arrange in a plate. Add mint chutney, sweet curd and saunth chutney on the wadas.
Garnish it with chilli powder, onion rings, beetroot and radish juliennes and fresh coriander.
---
Avinash Kumar is the executive chef of Novotel Imagicaa Khopoli.
---