Get a taste of summer with these refreshing fruit drinks.
Mango Mastani
Ingredients:
100 ml mango pulp
100 gm sugar
200 ml milk
2 mango ice cream scoops
A pinch of cardamon powder
Almond flakes for garnish
Silver varq for garnish
Method:
Mix mango pulp, sugar and milk in a blender to make the mango milkshake. Defreeze it for 15-20 mins. Again blend it well. This will make the milkshake thick.
Add mango ice cream scoops. Dust with cardamom powder and garnish with almond flakes and silver varq. Serve chilled.
---
Rose and Arrak Mastani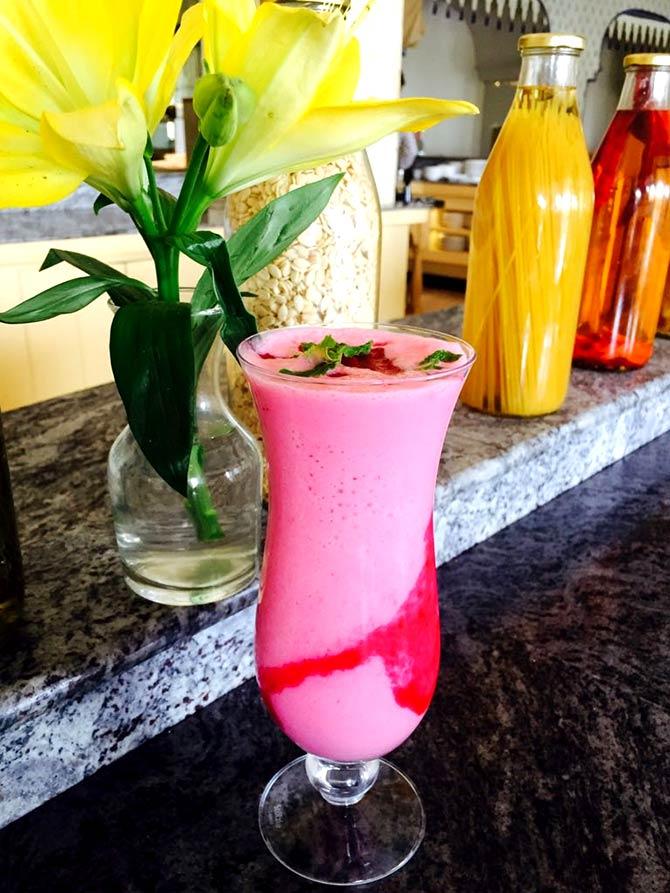 Ingredients:
2 cups chilled milk
3 tbsp sugar

½

tsp rose syrup
2 scoops rose ice cream
20 ml arrak (a fennel flavoured Arabic drink)
Fresh rose petals for garnish
Method:
Pour milk into a jug, add sugar and mix well with rose syrup. Pour the mixture into a blender. Add 1 scoop of rose ice cream and blend the ingredients.
Pour the blended mixture into a serving glass and chill for 30 minutes. Add a scoop of ice cream at the time of serving. At the base of the glass add arrak and pour the drink on top of it. Garnish with fresh rose petals.
---
Prasad Metrani is the executive chef of Fairmont Jaipur.
---