Navi Mumbai based food blogger Manasi Sadarangani shared this simple recipe you can try making with leftover rotis.
You can share your recipes and photographs too!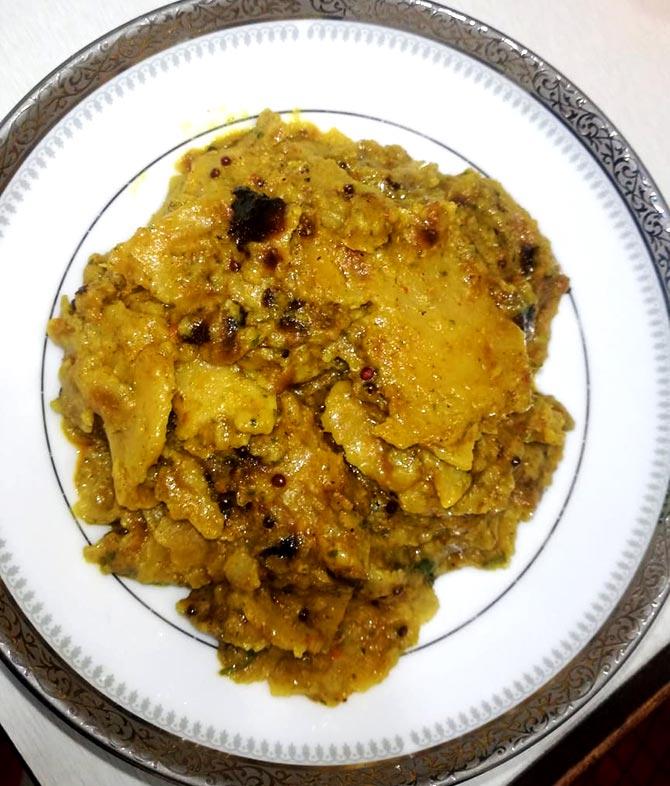 Seyal Roti is a popular dish among Sindhis.
Also known as Seyal Phulka, the dish is prepared by cooking rotis in a tangy paste of garlic, tomato and coriander.
Ingredients
4 rotis
2 green chillies chopped
2 small tomatoes, grated
Some curry leaves
1/2 tsp mustard seeds
4 cloves of garlic
1/4 tsp turmeric powder
1 tsp coriander powder
2 tbsp of coriander leaves
Salt as per taste
1 tsp oil
1 bowl of water
Method
In a kadai or frying pan, take 1 tsp of oil and heat it.
Add chopped garlic cloves, saute till it changes colour.
Add curry leaves and mustard seeds and let the seeds splutter.
Grind tomato, ginger, garlic, green chillies and coriander leaves and add it to the pan.
Add turmeric and coriander powder. You may also add any tangy masala of your liking.
Tear/cut 4 rotis into bite size pieces and put them in a bowl of water for it to soften a bit.
Drain roti from the bowl and add this to the pan. Mix well and cook on low to medium flame.
Garnish with freshly chopped coriander leaves and serve hot.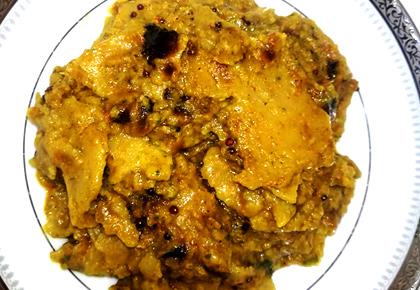 Have an interesting recipe or cooking video that you'd like to share?
Simply write to getahead@rediff.co.in (subject: My Homecooking Recipe) along with your NAME, AGE, LOCATION and a short description of the recipe. We'll feature the best ones on Rediff.com!