Rediff reader Manasi Sadarangani shows you how to add veggies to your omelette to make it interesting.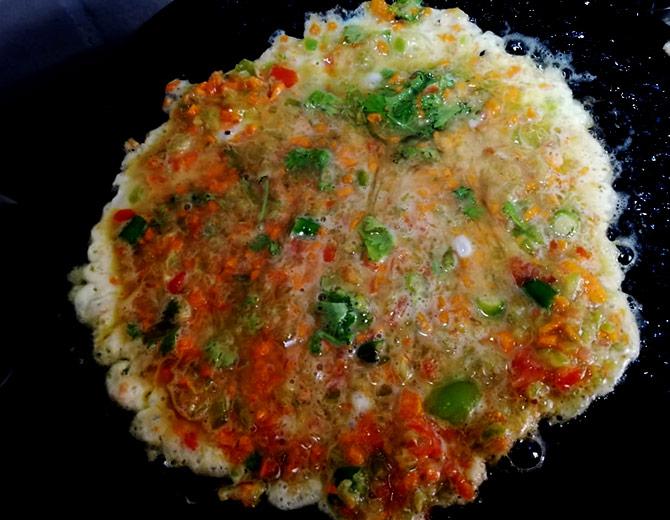 I have seen a lot of people having eggs for breakfast or lunch.
Here's a simple recipe to make your omelette healthier.
Ingredients
2 eggs
1 onion finely chopped
1 capsicums finely chopped
1 grated carrot
1 green chilli finely chopped
1 tbsp oil
1 tbsp coriander leaves finely chopped
1 tsp black pepper
1 tsp red chilli powder
Salt as required
Method
Break the eggs into a bowl and beat them gently.
Add onions, capsicum, carrot and coriander leaves.
Add salt and black pepper and red chilli powder. Beat well to mix all ingredients.
Heat a pan on medium heat and grease with oil.
Pour the egg mixture and cook on medium flame for 3 to 5 minutes.
When the base firms up, flip it to the other side and cook till done.
Serve hot with bread and tomato ketchup or have it as a side dish with rice or roti.