Beat the heat with a bowl of refreshing salad. Chef Ranjan, Executive Chef, Hotel Sahara Star shares his recipe.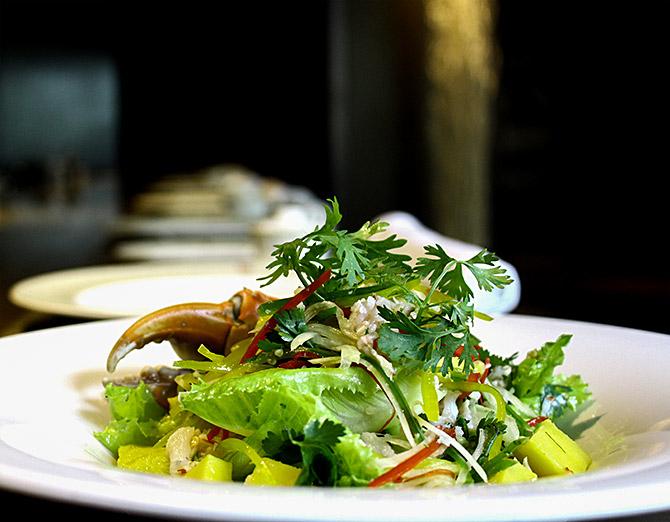 Ingredients:
60 gm ripe mango
30 gm raw papaya
20 gm red bell pepper
20 gm yellow bell pepper
Baby cos lettuce (romaine)
Crab meat
Coriander leaves
For dressing:
8 gm ginger
5 gm garlic
1 red chilli
5 gm coriander leaves
10 ml sweet chilli sauce
1 tsp fish sauce
Juice of half a lemon
Salt to taste
Method:
For the dressing:
Chop ginger, garlic, red chilli, coriander finely and add sweet chilli sauce and fish sauce. Squeeze fresh lemon and season with salt.
For the salad:
Cut ripe mangoes in cubes. Julienne bell pepper and raw papaya. Cut coriander in sprigs.
Steam crab for 10 mins and remove meat. Wash baby cos romaine hearts.
In bowl add lettuce, bell peppers and crab meat. Toss with dressing. Add coriander sprigs and mango cubes. Mix lightly and place in platter.