Executive chef Gaurav Malhotra of Novotel Hyderabad Convention Centre shares some delectable and exotic French dessert recipes.
Chocolate Pot De Creame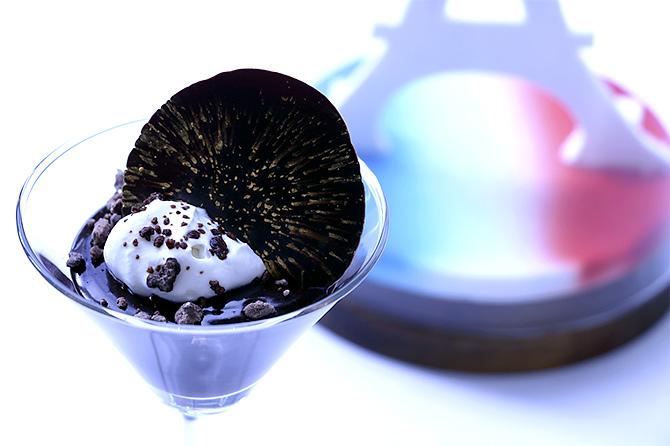 Ingredients:
240 gm heavy cream
140 gm dark chocolate
40 gm castor sugar
5 ml vanilla extract
Whipped cream for serving
Method:
In a saucepan, add heavy cream, castor sugar and vanilla extract and bring it to a warm temperature. Slowly pour the chocolate in to the cream mixture and let it sit for one minute.
Whisk together until the chocolate has melted and mixed in the mixture. The mixture should be thick and silky smooth. Pour the mixture in to martini glasses or small ramekins.
Put the glasses or ramekins in the refrigerator for at least 2-4 hours until it's properly set. Before serving, garnish it with some whipped cream and serve chilled.
---
Apple Tarte Tatin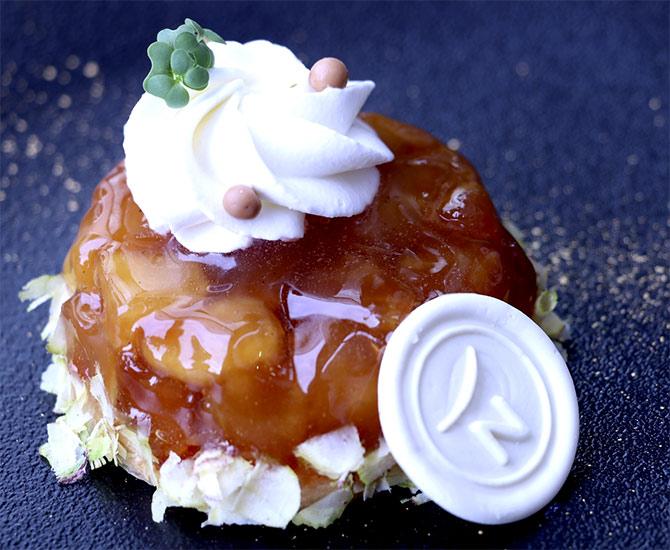 Ingredients:
For the puff pastry:
250 gm flour
5 gm sugar
60 gm butter
120 ml cold water
225 gm butter (for the lamination)
For the filling:
6 nos Granny Smith apple, peeled and cut in cubes
1 lemon
110 gm sugar
80 gm butter
Double cream to serve
Method:
For the puff pastry:
In the stand mixer, combine flour, salt and 60 gm of butter. Knead on low speed until the butter is completely mixed with the flour. Add water and continue to mix on low speed until the dough comes together. Transfer the dough to a work surface, which has been lightly dusted with flour, and shape it into a 12 cm square.
Transfer the dough to a baking sheet, cover it and refrigerate for 20-30 minutes. Remove from the refrigerator and make a rectangle shape. Retaining the semi-soft buttery centre of the dough, fold both sides. Sheet the dough again in a rectangular shape and fold it both ways. Keep doing the process three times, and then keep the dough in the fridge.
For the filling:
Preheat oven to 230 degree Celsius.
Heat butter in a sauce pan, add sugar and lemon juice. Allow the sugar to caramelise, add and coat the apple evenly in the syrup. Remove it from the heat and drain them of any excess caramel syrup.
Arrange the apple pieces in the bottom of the pan and roll out the puff pastry to cover the apples.
Place it in the oven and bake for 20 minutes until puff pastry is cooked. Remove from the oven. Turn over the pastry carefully onto the serving plate. Serve warm with double cream.