Want to know how to make the perfect neyyappam? This recipe is for you! Recipe by Executive Chef Vibhav Verma of Grand Mercure Bengaluru.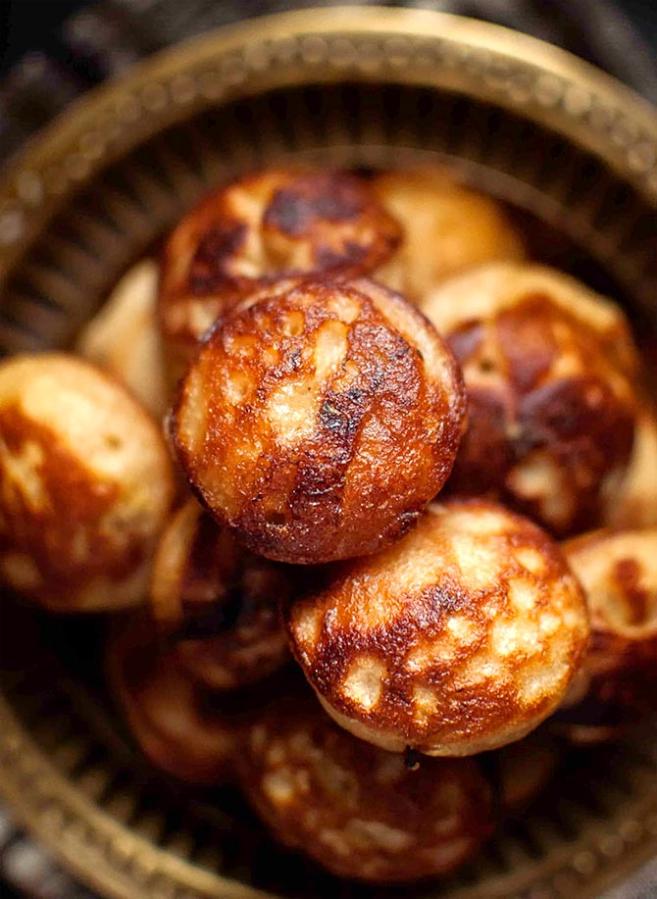 Ingredients:
1 cup raw rice
¾ cup jaggery
1 big banana (or 2 small bananas)
½ tsp baking soda
1 tbsp coconut, grated
½ tsp cardamom powder
Ghee or oil
Method:
Soak rice in water for 3 hours.
Mix jaggery with water and heat it up for a few minutes till it melts. Strain the syrup and keep aside.
Drain the water from the rice and grind it with the jaggery syrup to a fine paste. Add water if needed.
Add banana to the rice and jaggery paste. Mix the banana well with the paste. Pour the mixture in a bowl and check for the consistency. The mixture should be slightly thicker than a dosa batter.
Add cardamom powder and grated coconut to the batter and mix well. Set the batter aside for at least 2 hours to ferment.
While frying, add baking soda to the batter and mix well.
Heat the appam pan, add a tsp of ghee or oil in each mould and pour a spoonful of batter in it. When cooked on one side, carefully flip the appam. Cook until both sides are dark brown.