Celebrate Pongal with this delightful recipe by Chef Rakhee Vaswani of Palate Culinary Studio and Academy.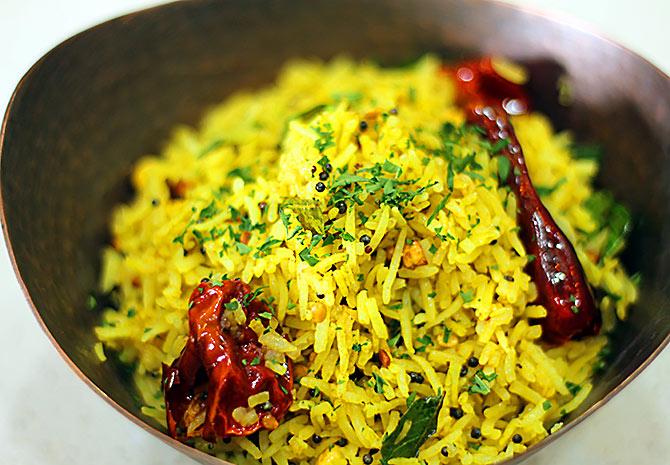 Ingredients:
1 tbsp sesame oil
1 tbsp chana dal
1/2 tbsp urad dal
1 tbsp mustard seeds
Few dry red chillies
Few curry leaves
1/2 tsp turmeric powder
1/2 tsp asafoetida
Salt to taste
1/2 cup tamarind pulp
2 cups boiled rice
Method:
Heat the oil in the pan. Add the mustard seeds, red chillies and curry leaves and saute for few seconds. Add the chana dal, urad dal and saute for 3 minutes. Add the tamarind pulp, turmeric powder, asafoetida, rice and salt. Mix well. Add the coriander and serve hot.
---
Click here to share your Sankranti, Pongal, Lohri and Bihu memories on Rediff.com!