Were you charged exorbitantly for a simple meal at a restaurant? What was the food you ordered and the bill amount?
Share your experiences and learnings with us.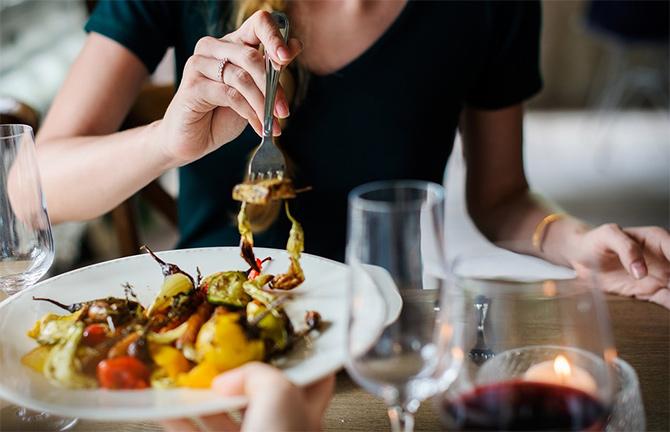 Recently Indian musician Shekhar Ravjiani took to Twitter to share a bizarre experience he had at a luxury hotel in Ahmedabad.
Ravjiani was charged Rs 1,672 for three boiled eggs at Hyatt Regency in Ahmedabad.
Sharing a photograph of the bill dated November 14, the musician wrote: 'Rs 1672 for 3 egg whites? That was an Eggxorbitant meal.'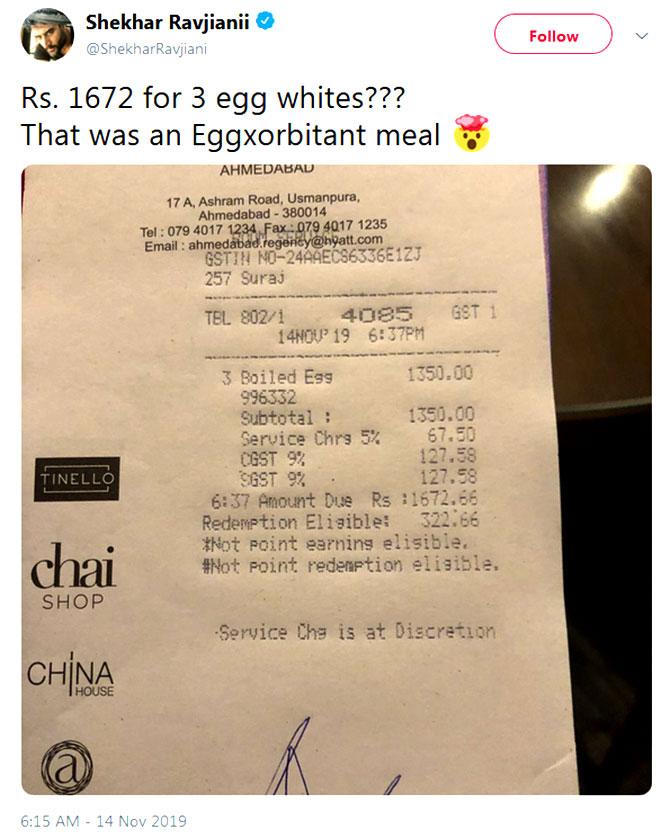 Not too long ago, actor Rahul Bose was charged Rs 442 for two bananas by JW Marriott in Chandigarh.
'You have to see this to believe it. Who said fruit wasn't harmful to your existence,' the actor wrote on Twitter along with a video of the bill with the hashtags #goingbananas, #howtogetfitandgobroke and #potassiumforkings".
Dear readers, when was the last time you ordered something at a fancy restaurant and paid a princely bill?
What did you order? What was the bill amount, including service charges and taxes?
Do you have a photograph of the bill and meal you had that you can share with us?
Did you feel the bill amount was justified?
How did you respond?
Did you pay the bill or take it up with the management?
Please share your learnings and experiences with us.
Simply write to getahead@rediff.co.in (subject: My Most Expensive Meal) along with your NAME, AGE, LOCATION and a photograph of the food and bill. We'll feature the best responses right here on Rediff.com.