Chef Yatin Tambe shares two simple recipes to end your week on a sinful note.
Vegan peanut butter fudge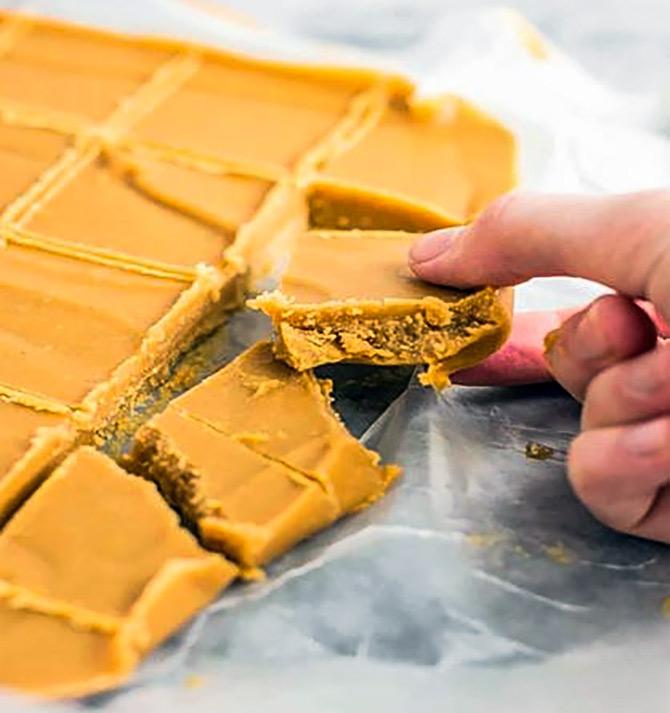 Ingredients:
1½ cup creamy peanut butter (only ingredients: peanuts + salt)
6 tbsp coconut oil, measured while solid
½ cup pure maple syrup
2 tsp vanilla extract
2 tbsp coconut flour
½ tsp sea salt
Method:
Combine peanut butter, coconut oil, maple syrup, vanilla extract and salt in a medium-sized sauce pan. Whisk on low heat until thoroughly combined (2-3 minutes). Whisk in coconut flour.
Line an 8x8 dish with wax paper. Pour fudge into the lined dish and spread evenly with a rubber spatula. Allow to set for one hour in the freezer. Lift wax paper up to remove the fudge, then cut into pieces. Return to freezer to store. Serve chilled for best texture.
---
Nutella brownies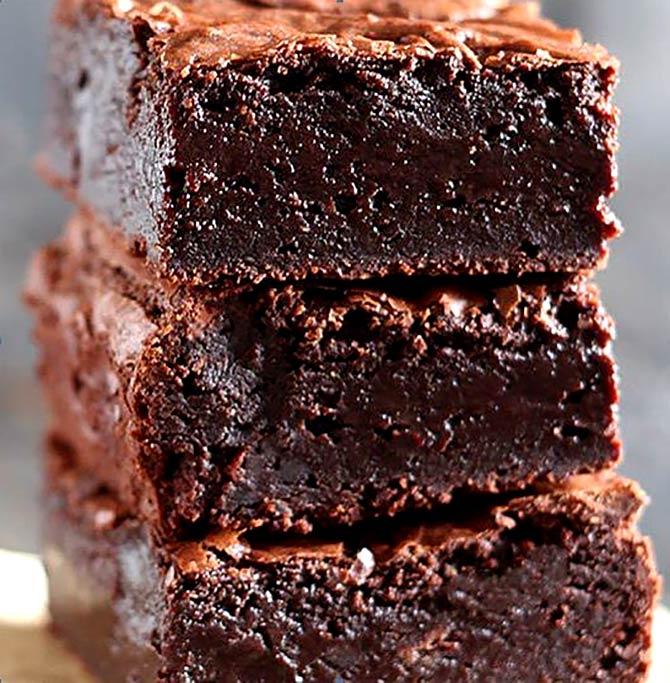 Ingredients:
1 cup (170 gm) semi-sweet chocolate chips
1½ sticks (170 gm) unsalted butter, cut into pieces
4 ounces (113 gm) unsweetened chocolate, chopped
1¼ cups (245 gm) granulated sugar
½ cup (150 gm) Nutella
3 large eggs + 1 egg yolk
1 tsp vanilla extract
¾ cup (96 gm) all-purpose flour
¼ cup unsweetened (25 gm) cocoa powder
¼ tsp fine sea salt
Method:
Preheat the oven to 350°F. Line an 8x8 inch metal baking pan with foil or parchment, leaving an overhang, and spray with nonstick cooking spray.
In a large microwave-safe bowl, combine the chocolate chips, butter, and unsweetened chocolate. Heat in the microwave for one minute and then stir. Continue heating in 30 second bursts, stirring between each burst, until the mixture is melted and smooth but not scorched. Remove from the microwave and let cool slightly. Stir in the Nutella.
In a large bowl, use an electric mixer to beat the eggs and sugar on medium-high speed until light and thick (for about 3 minutes). Beat in the vanilla extract.
Stir in the cooled chocolate mixture with a rubber spatula. Add flour, cocoa and salt, folding gently until combined. Pour the batter into the prepared baking pan. Bake until a tester comes out with moist crumbs still attached (for 35 to 40 mins). Do not over bake. Let it cool to room temperature. Serve at room temperature, warmed or chilled.
Recipe Notes: The Nutella flavor is slightly muted with baking. To punch it up, feel free to add a tbsp of Frangelico to the batter or a cup of toasted chopped hazelnuts if you want a bit of crunch.
Chef Yatin Tambe is an assistant professor (Food Production and Bakery) at ITM Institute of Hotel Management.