Bored of traditional sweets? Charm your guests with a fusion recipe this Diwali.
Avijit Deb Sharma, Executive Chef at Ibis and Novotel Bengaluru shares an interesting recipe.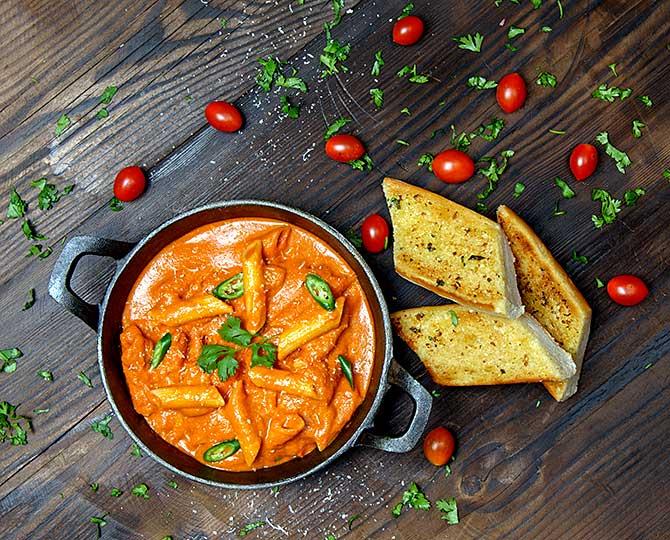 Ingredients:
75 gm penne (boiled al dente)
10 gm garlic, peeled and chopped
5 gm green chilli, chopped
80 gm tomato makhani gravy
50 gm onion tomato gravy
10 gm red chilli powder
5 gm red chilli flakes
20 gm Amul fresh cream
20 gm butter, salted
10 gm Parmesan, grated fine
80 gm chicken breast, boneless (diced, only for chicken pasta)
Method:
Heat oil in a pan and add chopped garlic. Add green chillies and let brown well. For non-veg penne makhani, add diced raw chicken before the gravies are added and saute till done.
Add the onion and tomato gravy. Saute well till oil separates.
Add the red chilli powder and butter. Toss in the penne. Add water as needed to adjust the sauce to a coating consistency.
Finish off with cream, Parmesan cheese and red chilli flakes.