Ronjita Kulkarni shares her mom Swati Das' recipe for a Christmas Raan Roast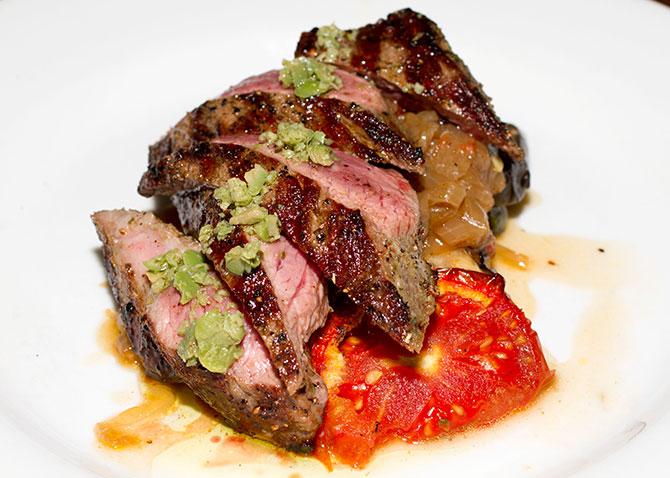 Photograph: Jessica and Lon Binder/Creative Commons
Christmas is just a few days away.
In a first of a series, starting today, we bring you memories of Christmas delicacies from different communities.
First up, we have Ronjita Kulkarni sharing "cold" memories of Bengali Christmases in Hazaribagh, Jharkhand:
"Temperatures here run so low that one can never shed the layers of clothing, no matter what time of day. The nights, of course, are even colder.
"But winters brought with it its own charm. Nine nights out of ten, there would be no electricity.
"So all of us -- from the adults to the children -- would sit around an angeethi, and chat. Ghost stories were forbidden; the elders knew it would be a bigger pain for them to be around scared-stiff children, especially with shadows playing in the room, and the bathrooms being on the other side of the courtyard.
"Of course, it only seemed cold to us, the people from Mumbai. For the locals, it was another just another season.
"That's probably why the English Christmas mass was always at 6 am! And it was always full capacity. Not that I ever saw this phenomenon :)
"What I was more interested in was the delicious breakfast we would be treated to: Kachoris (stuffed puris) with Chole, Shingaras (samosas), Bode (sweet boondis) and hot Jalebis. This, incidentally, was not only a Christmas special breakfast.
"This was our daily breakfast! And there would never be any leftovers. "
Ronjita shares her mom Swati Das' recipe for a Christmas Raan Roast:
Raan Roast
Ingredients
2 kg mutton (or lamb) rann or leg
5 tbsp white vinegar
3 large onions
2 inches ginger
3 tsp peppercorns
4 bay leaves
Oil for sautéing
Salt
Method
Marinate the mutton in vinegar for two hours.
Finely chop the onions and the ginger. In a large heavy-bottomed pot heat oil and fry the rann till it is evenly brown on both sides. Remove.
In the pot add the chopped onions, ginger, peppercorns and bay leaves. Saute a few minutes.
Add enough water to cover the rann and let it boil and then lower the rann in it and any leftover vinegar. Add salt. Cook till done.
Ideally it should be kept overnight in the fridge. Then cut the rann into pieces.
In a non-stick pan, fry the pieces with the leftover gravy. Do not add oil at this stage.
ALSO SEE
5 traditional Christmas recipes
Droolworthy X'mas recipes just for you
Party appetisers: 5 finger-licking chicken recipes
Video recipes: Make insanely delicious waffles at home!
You can send us your favourite party recipes too. Write in to us at getahead@rediff.co.in (subject: Party recipes) with your name, hometown and any interesting details about the origin of the recipe, along with a photograph if possible. We'll publish the best preparations right here on Rediff.com and in India Abroad.