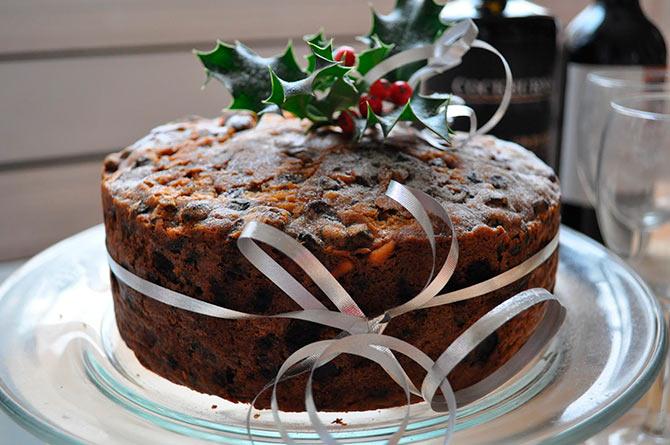 What is Christmas without some traditional food?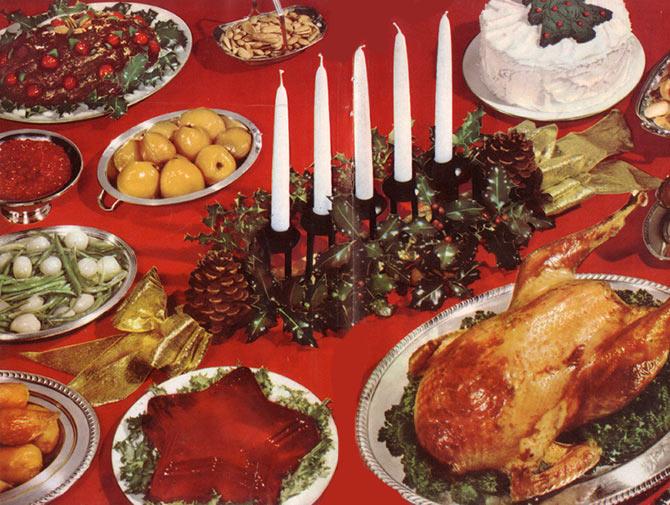 Photograph: Courtesy thepeachmartini/Creative Commons
Under the mild winter sun, as the spirit of Christmas fills our hearts, we all have stuffed chicken or Roast turkey with gravy, on our minds and of course yule logs, mince pies and plum cake.
What is Christmas without some traditional food after all?
Mini Ribeiro talks to some well-known chefs across India who share their favourite Christmas recipe.
Duck Moile
"This was a dish which always reminds me of Christmas, especially in my growing up years. The fatty gravy works well in winter and the gamey aroma of the duck brings back memories even now. Most of the East Indian families in Mumbai, in the good old days, had ducks and chicken growing in their backyards and the fattest of the ducks would be saved for the Christmas lunch."
- Chef Paul Kinny, director-culinary, The Phoenix Mills Pvt Ltd
Recipe
Makes : 8-10 Portions

Preparation Time: 1 hour
Cooking Time: 1 hour
Ingredients
1 duck (plucked)

20 gm vanaspati
40 gm bottle masala
10 gm sugar
15 ml vinegar
10 gm garam masala
For the masala
500 gm onion (cut into rings)
20 gm ginger (juliennes)
15 gm green chilly (silt, deseeded)
30 gram garlic (finely chopped)
Method
Cut the duck into large pieces and wash thoroughly with flour to clean it.
Heat a large pan on medium flame and add the duck pieces. Cook till all the water evaporates.
Now add the vanaspati and fry the duck pieces till light brown, add the sugar and cook till the caramel coats the duck pieces. Remove the duck and store it aside to cool.
To the pan where the duck was cooked add the onions, and cook till translucent. Add the ginger, garlic and green chillies and sauté for a minutes.
Lower the flame and add the bottle masala and sauté till the aromas are released.
Add the fried duck pieces, add water to cover them and cook till done on a medium flame.
When the duck is tender, add the vinegar and cook for a few minutes or until you see the oil float on the gravy.
Add the garam masala and let it simmer. Serve hot.
Serve with hand bread or fugia.
Chef's Tip: You can add raw potatoes to the dish and cook with the duck
Christmas Mince Pie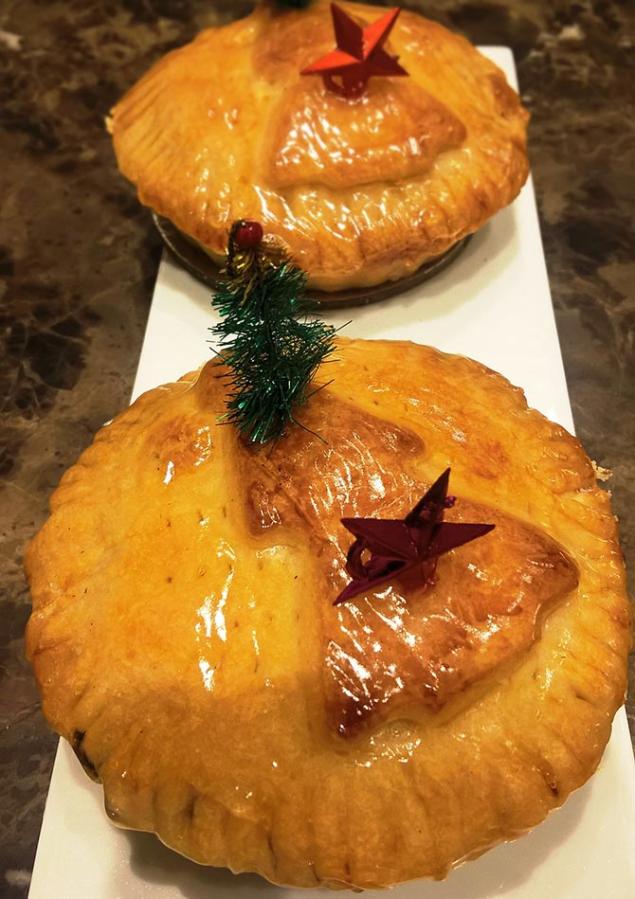 Photograph: Courtesy The Suryaa, New Delhi
"Once, during Christmas season, a guest who came to buy goodies, asked the cake shop person, whether the Mince Pie is made with halal meat or not. I intervened and it took me a while to convince the guest that the Mince Pies do not contain any meat or meat products. It is a sweet dish with mixed fruits as the main ingredient. It can be sweet or savoury. However in India, the sweet Mince Pie is popular."
- Chef Sanjay Thomas, F&B Director, The Suryaa, New Delhi
Recipe
Ingredients
100 gm mixed fruits (macerated)
50 gm vanilla sponge crumb
25 gm allspice powder
25 gm mix fruit jam
For pie crust
100 gm refined flour
50 gm icing sugar
75 gm butter
10 ml milk
5 ml vanilla extract
Method
Cream sugar and butter.
Add milk and vanilla.
Mix flour and make smooth dough.
Cover a 3 inch pie mould with dough.
Mix all the ingredients for filling and fill the pie mould.
Cover with a sheet of dough and bake for 175°C for 40 minutes.
De-mould and cool on a wire rack. Decorate.
Turkey Roulade (with bacon, sausage, apricot and corn bread stuffing)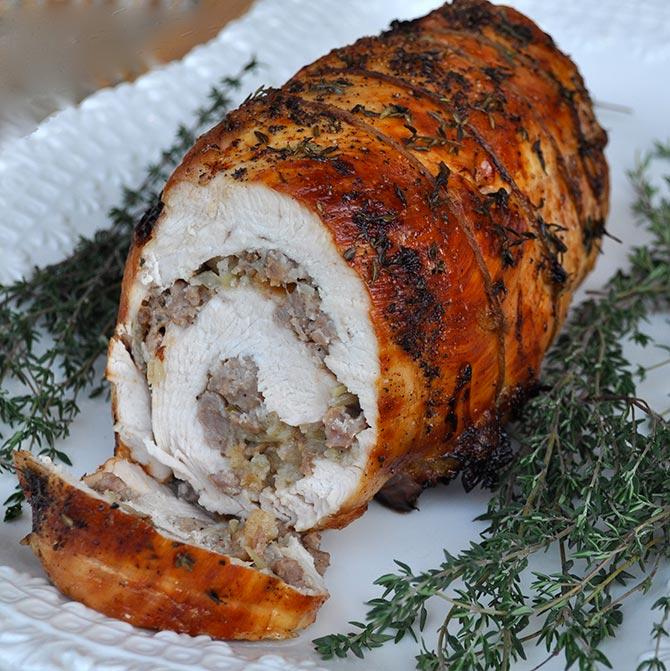 Photograph: Courtesy Indigo Deli
"No Christmas at Indigo Deli is complete without this dish. We have been preparing this since inception. It is a must inclusion, though we keep tweaking it a bit each year. It is this dish that reminds me that Christmas is here."
- Chef Jaydeep Mukherjee, executive chef, Indigo Deli
Recipe
Time: Steam Roast @ 170°C for 1 hour
Portions: 15
Ingredients
Stuffing for the Roulade
1 turkey
300 gm diced carrot
400 gm diced red apple
100 gm diced leek
90 gm diced celery
400 gm diced onion
180 gm dates (cut 1 by 4)
180 gm apricot (cut 1 by 4)
70 gm garlic (chopped)
900 gm corn bread (cut thick cubes)
466 gm bacon (cut into squares)
400 gm chicken sausage (cut them into roundels and then deep fry them)
Few springs of rosemary
Few springs of thyme
Method
Heat up a heavy bottom pan, render bacon, add carrots, onions, garlic, celery, leeks, cook for a while. Add dates, apricots, corn bread and cook for some more time. At the very end add the fried chicken sausages and season with salt, pepper and the herbs.
Making and baking the Roulade
Put the turkey in brine for 24 hrs.
Remove the bird from the brine.
De-skin the bird delicately making sure the skin has no perforations and that it does not tear.
Get individual cuts of leg, breast and supreme. Debone the first 2.
Take 2 plastic bags and cut them open so that each bag is one rectangular flat plastic sheet (cutting the base and one side of the bag should do it).
Once both bags are turned into 2 flat plastic sheets it's hammering time.
Start with the breast pieces. One at a time sandwich the deboned breast pieces between the 2 plastic sheets and using the flat side of a steak hammer, start hammering the breast until its completely flat. Also during hammering advise caution so as not to hammer in a way that will rupture or tear the meat.
Repeat the hammering process with the deboned leg pieces. Make sure to remove the white cartilage as much as possible.
The leg, breast and supreme pieces should be completely flat and spread out after hammering.
Now you should have 2 large sheets of silver foil, stick them one on top of the other to make one fat sheet of silver foil. This will give you better support when you start with the first roll.
Oil the surface of the foil to avoid the skin of the turkey sticking to the foil during roasting.
Spread the turkey skin on the oiled foil.
Lightly season the skin of the turkey with sea salt, crack pepper & thyme.
Starting from the rolling point, place the 2 flattened leg pieces horizontally next to each other.
Then directly on top of them place the 2 flattened breast pieces next to each other.
Season the flattened meat with sea salt, crack pepper & thyme.
Place the stuffing of the roulade on top of the flattened leg pieces.
Start rolling, lifting the silver foil sheet at the bottom to give you a rolling grip. Do not roll the roulade with the silver foil. While rolling make sure that none of the skin enters the roulade, it is to stay out and form the outer covering.
Once done rolling, tie a butcher's string all around the roulade thus securing it and preventing it from opening.
Steam roast at 170°C for 1 hour.
Chef's tip: Remove the silver foil and further roast at 210°C for 7 mins to get a good golden brown colour on the skin.
Pork Sorpotel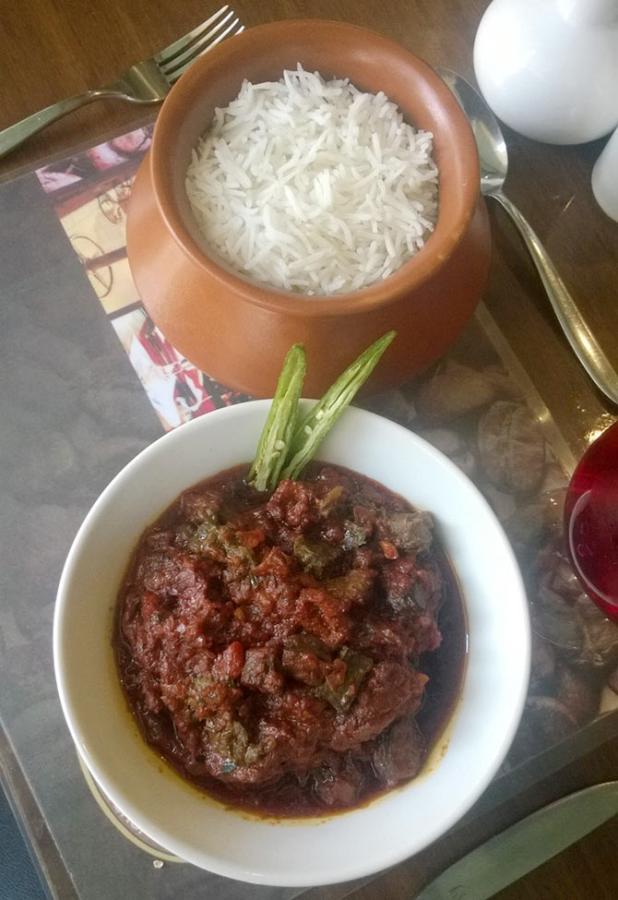 Photograph: Courtesy Hotel Peninsula Grand, Mumbai
"We in Vasai, in the Western Suburbs of Mumbai, drool at the very mention of sorpotel. A dish, which is a prerequisite for every Christian celebration and an essential at Christmas lunch. I still remember my mother labouring on Christmas eve to get all the preparations done for this easy-looking, but not-so-easy dish which she would make mixed with the most expensive ingredient, love!"
- Chef Crystal Mendonca, executive chef, Hotel Peninsula Grand, Mumbai
Recipe
Ingredients
1 kg pork
250 gm pork liver
2 bulb garlic chopped
20 gm ginger chopped
5-6 green chillies chopped
50 gm East Indian bottle masala (available in stores)
80 ml toddy vinegar
5 gm turmeric
40 ml oil
Salt to taste
Method
Boil the pork and the liver (whole, separately) with turmeric and salt.
Drain and cut into very small dice and mix with bottle masala.
In another vessel, heat oil and sauté the chopped garlic ginger and green chilies.
Add the meat and the liver and sauté till the meat gets a brownish hue.
Pour in 500 ml water and bring to a boil. Lower the heat and simmer for about 10 minutes.
Add vinegar and simmer for about 1 hour till the meat is soft. Check for salt. Serve with rice or pao.
Christmas Fruitcake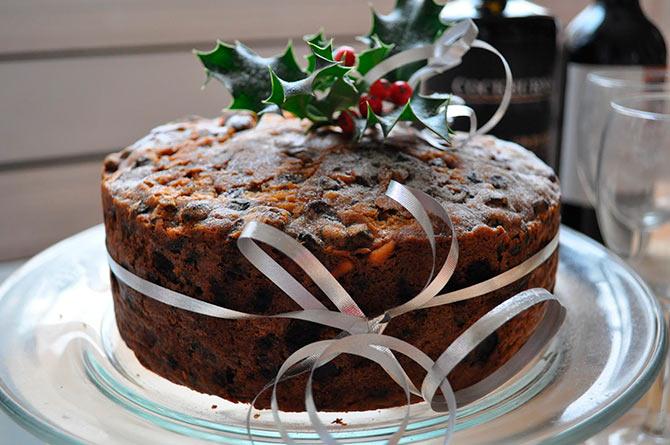 Photograph: Courtesy Cidade de Goa
"One heralds the Christmas season with the fruit mixing ceremony, where dry fruits, nuts, candied fruits and peels, ground spices are macerated with generous amounts of fruit juices and alcohol. I have been part of this tradition for almost two decades in various kitchens in hotels. Only once I missed this festive preparation, as the hotel was in the pre-opening stage and the kitchens were not functional for celebrating Christmas. Since this spirit could just not be ignored, I took permission from the chef of another hotel in the city to participate in their activities, and to immerse myself and team in the seasonal preparations. We had a great time."
- Chef Sunit Sharma, executive chef, Cidade de Goa
Recipe
Yield 6 kg
Ingredients
For the soaked fruits
100 gm raisin
100 gm sultana
100 gm walnut
100 gm cashewnut
100 gm black currant
100 gm red currant
100 gm dried fig
100 gm dried apricot(seedless)
100 gm dried prune
100 gm almond (sliced)
100 gm candied orange peel
50 gm candied mixed peel
100 gm tutti-fruiti
100 gm glazed cherries
100 ml orange Juice
50 gm dry ginger powder
50 gm cinnamon powder
50 gm nutmeg powder
50 gm cloves powder
1.3 l mixed liquor/Wine (rum, brandy,whisky,red wine,beer) to soak the dry fruits
For the fruit cake
1 kg refined flour
2 kg butter
900 gm sugar
35 eggs
125 ml honey
100 ml molasses
50 gm mix fruit jam
250 gm fresh bread crumb
25 gm allspice powder
100 ml rum
2 kg soaked dry fruits
caramel colour as preferred
castor sugar for dusting as garnish
Christmas decoration including Santa Claus,tree,wreath,bells,candy stick,mistletoe,holly,etc.
Method
A good month of time is required for a mature fruit for the Christmas cake/pudding. Some soak it longer even going upto 100 days.
Pick and clean all the dry fruits.
Chop them all in same size as the currants.
Mix all the dry fruits and spices powder well, then add the liquor, wine and juice. Mix well and store in air tight container in a dark place till required.
Every week mix well from bottom to top.The dry fruits will start to swell up so ensure that the top is always submerged in liquor or it needs further topping up of more liquor.
For the cake
Mix all the dry ingredients together and cream the butter and sugar. Add the liquids.Whisk well.
Add eggs slowly with continuous beating to avoid the mixture from curdling.
Add the mixed dry ingredients and fold well.
Add the soaked dry fruits and mix well.
Pour into a butter and bread crumb (generously) lined mould or baking tray and tap gently on table for air bubbles to escape and mixture to spread evenly.
Bake in medium hot oven (160°C) for 1 hour. Check with a skewer inserted, if it comes out clean, cake is done.
Unmould when slightly cooled and allow to cool further on a wire rack.
Optional- Sprinkle additional rum or whisky and keep covered with parchment paper in a dark cool place till service. This matures the flavours in cake further.
Can be served at room temperature or warm with a little dusting of castor sugar and decorated with Christmas symbols of Santa Claus, tree, wreath, bells, candy stick, mistletoe, holly, etc.
Lead image used for representational purposes only.
ALSO SEE
Droolworthy X'mas recipes just for you
Party appetisers: 5 finger-licking chicken recipes
Video recipes: Make insanely delicious waffles at home!