This is the perfect time to do what you can to boost your immune system.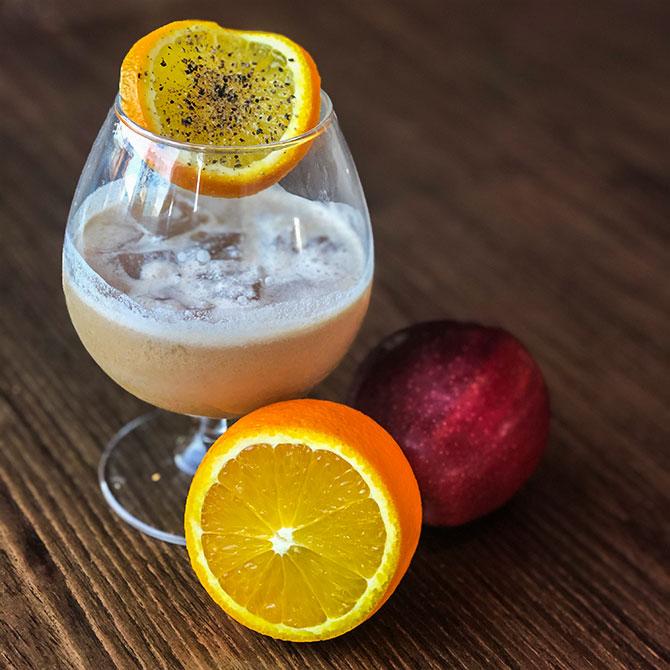 Samba
It includes fresh lemon juice, honey-cinnamon reduction, ginger reduction, and pepper mixed with apple and orange juice.
Ingredients:
60 ml orange juice
60 ml apple juice
60 ml ginger reduction
4 drops cinnamon reduction
2 drops lemon juice
1 tsp honey
½ tsp pepper
Method:
Pour all ingredients into your shaker, shake and pour into a snifter with ice. Garnish with a lemon wheel blackened with pepper and cinnamon.
---
Turmeric Milk Punch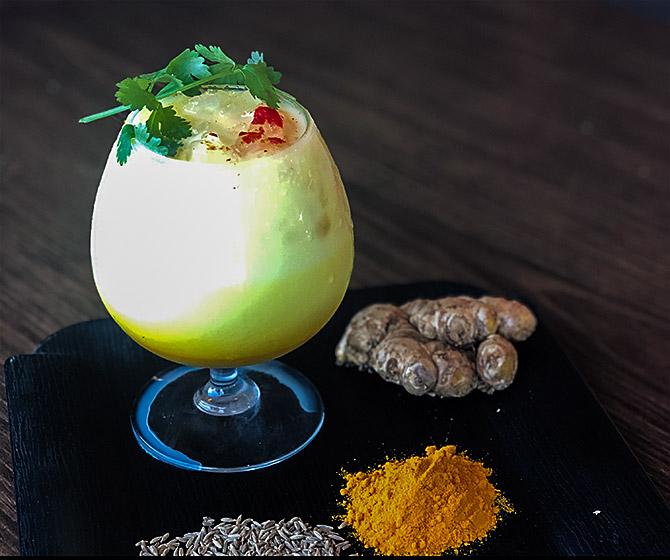 Ayurvedic spices aid in digestion and metabolism. They also have natural anti-inflammatory properties.
Ingredients:
150 ml coconut milk
½ tsp turmeric
Pinch of ginger, cinnamon and nutmeg powder
Honey for taste
Method:
Take coconut milk in a glass. Throw in some crushed ice. Add a pinch of ginger, cinnamon and nutmeg powder and honey syrup over the crushed ice. Garnish with a cilantro sprig and drops of chili oil.
---
Spring Sparkling Water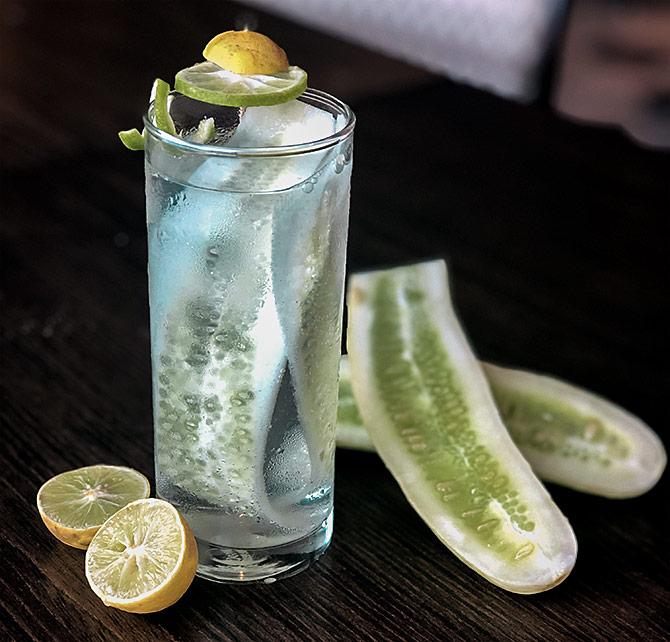 This seasonal beverage is both refreshing and health conscious. It hits the palate in all the right ways -- crafted with vitamin C rich lemon, nutrient dense cucumber, lemon flavoured sparkling water.
Ingredients:
150 ml sparkling water
Cucumber slice
Lemon slice
Lemon juice
Method:
Add the lemon juice to the sparkling water and garnish with lemon and cucumber slices.
---
Merajuddin Ansari is the executive chef at Four Points by Sheraton Navi Mumbai.
---