When you are deciding on what to sell, keep in mind that the product also needs a potential audience, a USP, and a fair profit margin, advises Farooq Adam, co-founder of Fynd, a tech-first omni-channel platform.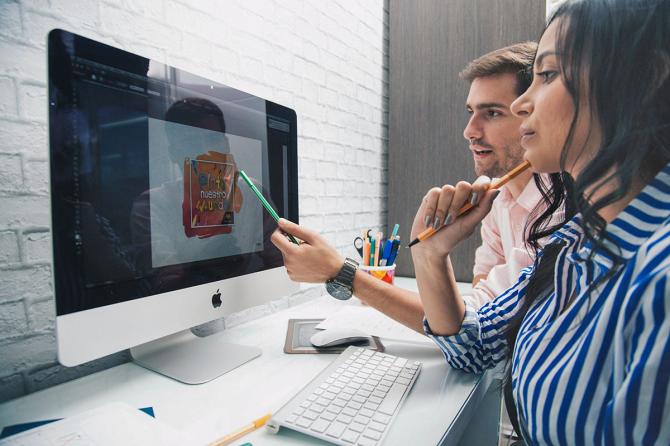 E-commerce has become a very competitive field in the recent few years.
Most offline stores expanded their presence online during the pandemic and an effective omni-channel approach is breaking out to be the most crucial aspect of running a successful retail business.
Due to ease of access and the promise of good returns, more and more people are turning into entrepreneurs and selling online.
These are 5 tips to help you systematically breakdown what you will need to do in the beginning and how you can set up your business within a day.
1. Carefully choose what to sell
Setting up an online store isn't that difficult. But sometimes making that first step can be challenging.
If you are unsure what to sell, figure out what interests you a lot.
Running a business is a lot more fun when you actually believe in your product and like using it.
When you are deciding on what to sell, keep in mind that the product also needs a potential audience, a USP, and a fair profit margin.
This decision shouldn't be made without also factoring in the competition, their current market reach, and unique selling point.
You can't make a new search engine without knowing how Google did it.
2. Focus on your target audience
Understanding your target audience completely is a long process but it has to start before you set up your e-commerce business.
Knowing your potential consumer, their expectations, challenges, and their purchasing power will give you essential tips on how your business should operate.
You can also understand your primary target audience by researching your competitor's existing consumers.
As businesses grow and expand their product line, the target audience starts to vary from product to product, segregating and understanding the target persona for different product lines gives a clear understanding of what should be sold and to whom.
3. Figure out the finer details: From payments to delivery
When you chart out your plan, you will have to fill in the blanks for a lot of details.
Figuring out how to implement them is a lot easier than it might seem to you right now.
A smooth and hassle-free payment is critical.
People don't continue to shop from any e-commerce platform that makes it challenging to pay.
UPI payment methods are an added advantage for businesses.
Faster, safer and no-touch deliveries have strengthened the digital market and inspired a lot of trust in people.
Picking the right delivery partner would depend on your need, the nature of the product that you choose to sell, the budget that you have, and the speed at which you want to reach your customer.
The good news is that you don't have to figure out these details individually which brings us to the next point.
4. Pick the best platform for your business
Creating your own website is really all it takes to set up your business from home or just anywhere in the world.
If you have your products ready and your website set up then you can start selling from Day 1.
If you want more people to come back to shop, the website should be easy to navigate, have important details like phone number and e-mail in case someone has a query or needs more information.
5. Branding and marketing strategies can make or break a brand
A fresh marketing plan with the right target audience can help you achieve your sales numbers.
In the world of high competition, looking at things from a unique point of view can give you a new perspective for your brand's future.
The Internet as a whole has become very personalised and the success of online shopping is in understanding what your customer needs/wants and then guiding them to that product.
From social media to SMS, emails, chatbots, and more, brands have numerous ways to check in with a potential buyer, the right combination of these channels depends on what you are selling and who the target audience really is.
A sound marketing strategy along with long-term branding can determine the overall success of your business.