This year, let's face it; the festival may end up being a little different.
People are avoiding big parties and gatherings. Instead, most of us will be celebrating at home with a smaller group of family and friends.
Jyoti Negi, expert, Momspresso, shows you how to delight your guests with simple fruit shakes:
Dragon fruit Smoothie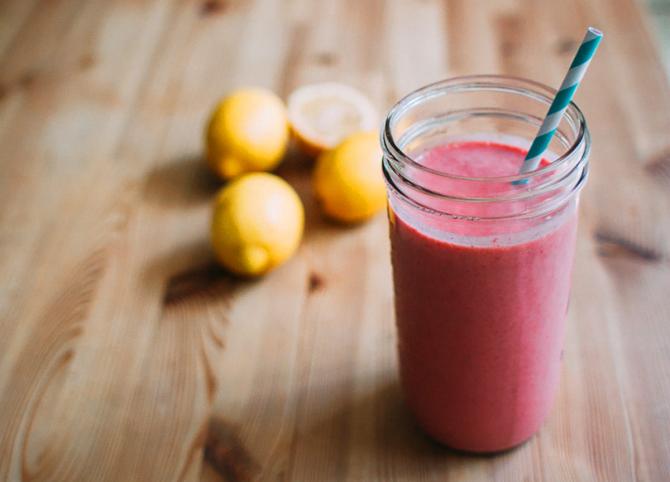 Dragon fruit known as Pitaya is a nutritious vibrant fruit that can benefit your body and your taste buds.
Serves: Two
Ingredients
1 ripe red dragon fruit (Peel and cut into cubes)
1 cup milk
1 ripe banana
Honey to taste (optional)
Method
Blend everything in a blender.
The consistency must be smooth without lumps.
Pour into tall glasses and serve.
---
Orange Mocktail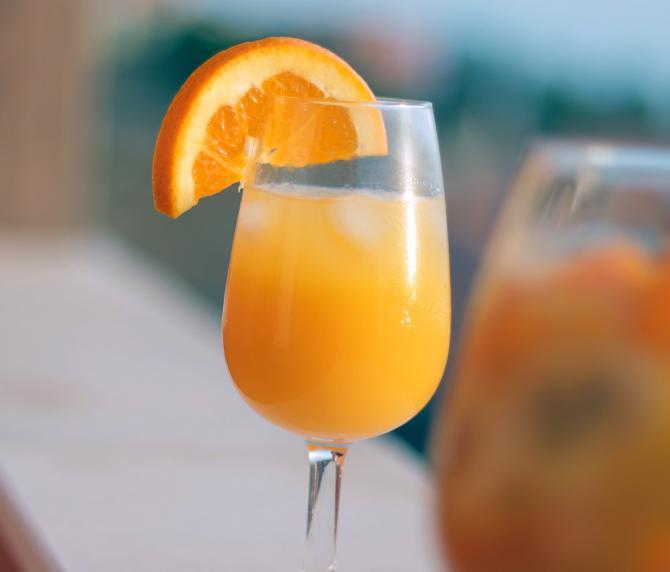 Ingredients
1 cup orange juice (fresh)
1 cup club soda
1/2 freshly squeezed lemon juice
4-5 mint leaves
2 orange slices for garnish
Few ice cubes
Method
In blender add orange juice lemon juice and mint leaves.
Blend and strain the mixture into two serving glasses.
Top each glass with ½ cup of club soda.
Garnish with orange slices and mint leaves.
---
Raspberry Lemonade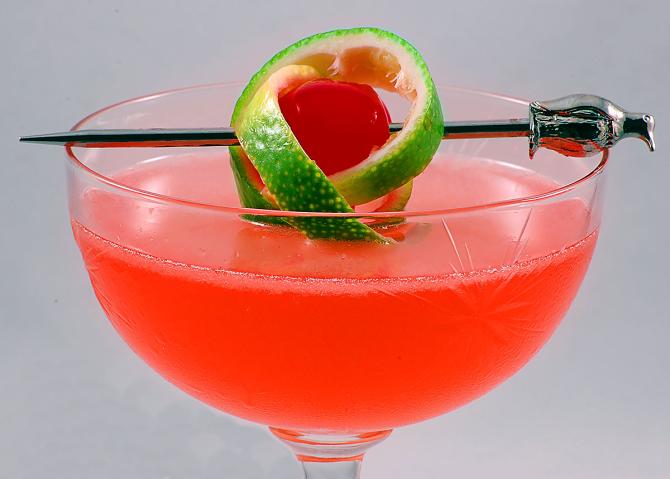 Ingredients
1 cup raspberry fresh
1/2 lemon
Fresh mint leaves
Soda or plain water
Sugar syrup or honey (optional)
Ice cubes
Method
In a pan cook raspberries for 4-5 minutes. Mash it to form a fine paste.
Put paste in blender to make a smooth puree.
In a glass take puree, add ice, squeeze lemon.
Garnish with fresh lime discs and some fresh raspberries.
Add soda or water and give it a stir.
---
Watermelon Mocktail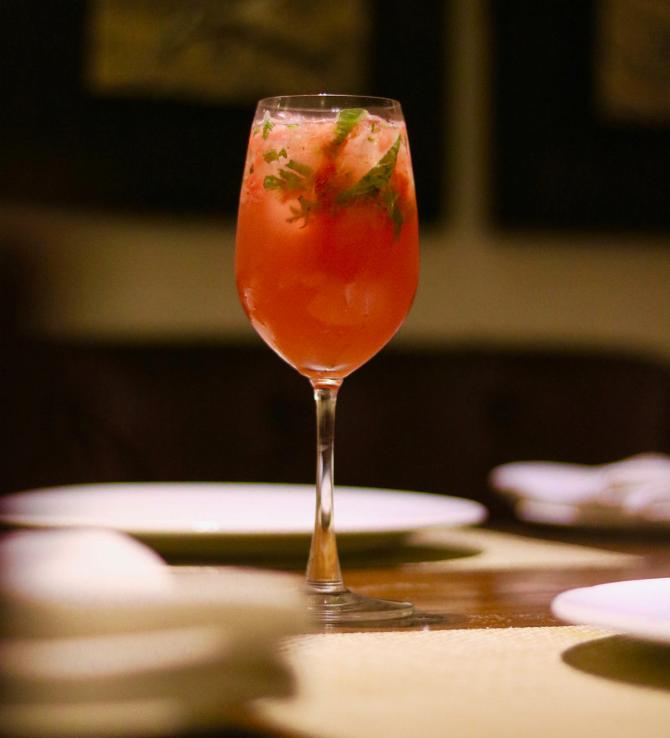 Ingredients
4 mint leaves
2 slices cucumber
2 cups fresh watermelon cut in cubes
1 tbsp lime juice
Soda water
Ice cubes
Method
Blend all the ingredients together to form a thick consistency.
In a glass take puree, add ice and squeeze lemon.
Garnish with fresh cucumber slices.
---
Banana Smoothie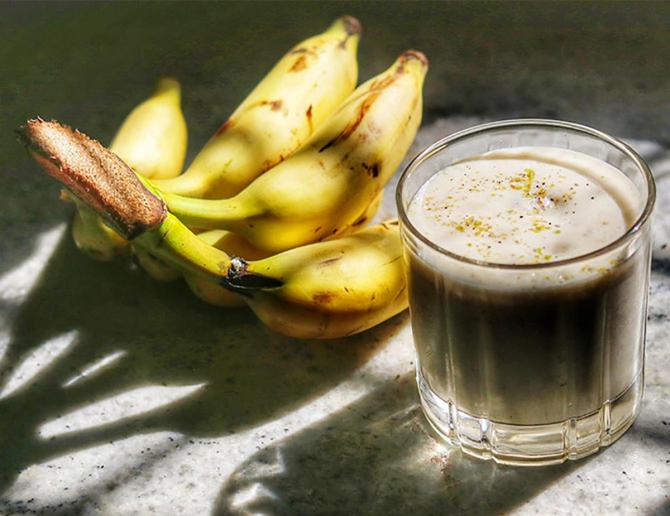 Ingredients
1 cup sliced banana
2 cup yogurt
2 cup milk
2 tbsp honey ( optional )
Ice cubes
Method
Put all ingredients in a blender.
Blend until smooth, adding more milk if needed to reach desired frothy consistency.
Pour in a tall glass and serve.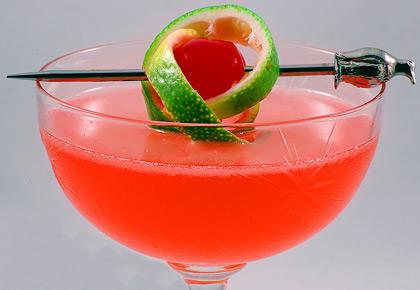 ---
Would you like to share an interesting recipe or cooking video?
Please do send your recipe/video to us at getahead@rediff.co.in (Subject: My Recipe) along with your name, location and, of course, the recipe.