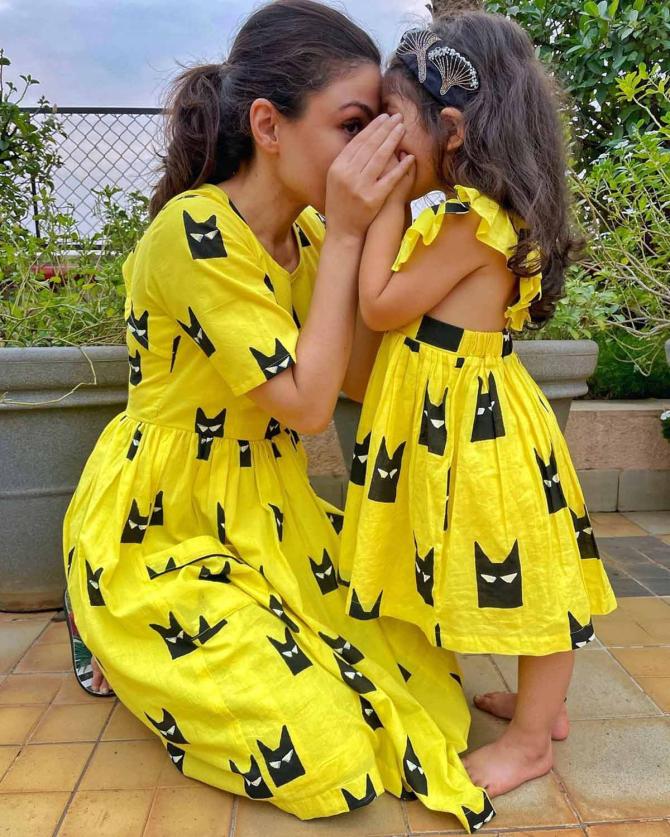 Do you remember a fashion tip given to you by your mother?
Most moms know best when it comes to giving fashion advice to their children and often these are the tips that stay with us for a lifetime.
It could be based on their experience -- maybe it was a fashion blunder that your mother made years ago, which she doesn't want you to repeat.
Or it could be a piece of advice she received from her mother.
Did she tell you to learn to love everything you wear or why you should invest in timeless pieces?
Maybe she shared her style mantra with you.
Or told you about the colours that suit your personality or skin tone?
Did she in some way influence your style success or teach you how to choose your go-to outfits?
She surely would have asked you to pep your look with accessories.
Or how to take a simple outfit from good to great in a few easy steps.
We ask you Dear Readers to share the fashion tips you learnt from your mother.
It could be about how to dress for certain occasions or how to style the sari you inherited from her.
What about her advice asking you to wear your confidence on your sleeve?
Or change the most boring look with that wonderful smile of yours?
Did she tell you to have fun with your outfits?
Or dress up elegantly and look picture-perfect all the time?
Write in to us at getahead@rediff.com (Subject: My Mother's Fashion Tip) along with your NAME and the place where you live.
Please don't forget to share pics of your mom and you. We'll publish the best entries on Rediff.com.