She's also an amazing mother, daughter, sister, wife and business partner.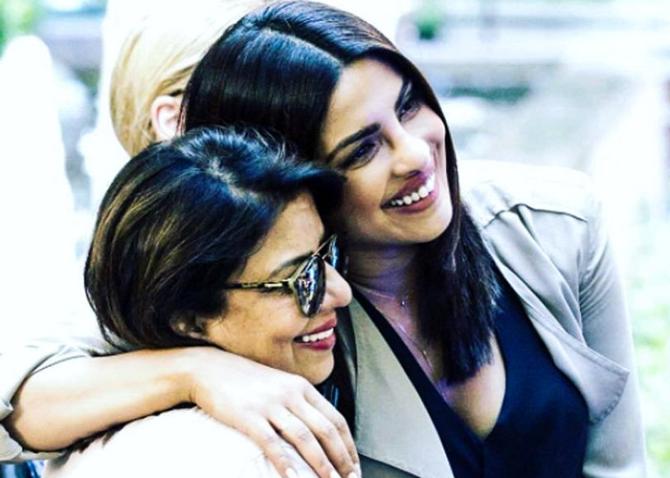 Priyanka Chopra with her mother Madhu Chopra.
Photograph: Kind courtesy Priyanka Chopra/Instagram
Priyanka Chopra thanked her mother Madhu Chopra for raising her to believe in herself and urged people to do their best to "inculcate sense of confidence" in girls.
The 35-year-old actor took to Instagram where she posted a sweet picture of her with her mom and captioned it with a touching and motivational message.
"As cliched as it may sound, my mother is my #GirlHero.
"She is a feisty woman that came from a small town, who ran away from home to pursue her dream job.
"She was a doctor in the armed forces, has over eight different medical certifications, is a certified pilot and she speaks nine languages!
"She's also an amazing mother, daughter, sister, wife, business partner.
"She's the one who taught me that I could be anything and everything I want to be.
"And that's why she's my #GirlHero. It's so important to inculcate that sense of confidence in the girls around you..." Priyanka wrote as she celebrated the International Day of the Girl Child.
The Indian star was recently included in Variety magazine's Power of Women honorees list. Actors Octavia Spencer, Michelle Pfeiffer, director Patty Jenkins and singer Kelly Clarkson were also part of the list.