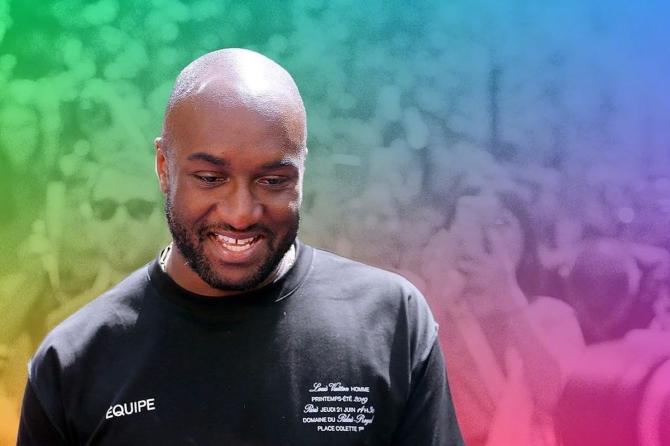 Virgil Abloh, Louis Vuitton's artistic director and founder of the Off-White fashion label, died on Sunday of a rare form of cancer at the age of 41.
The designer, who made history as the first African American to lead Louis Vuitton, was diagnosed with cardiac angiosarcoma -- a rare, aggressive form of cancer in 2019.
He is survived by his wife Shannon and their two children, Lowe and Grey.
Virgil's parents were immigrants from Ghana and his mother, a seamstress, was responsible for teaching him the basics of the craft at a young age.
Virgil will always be remembered as the designer who brought streetwear aesthetics to high-end fashion runways.
In 2018, he became the artistic director of Louis Vuitton's menswear collection and in actor Riz Ahmed's words, 'changed the game and culture forever.'
A statement on his Instagram page read: 'We are devastated to announce the passing of our beloved Virgil Abloh, a fiercely devoted father, husband, son, brother and friend.'
It further went ahead to add that 'for over two years Virgil valiantly battled cardiac angiosarcoma and chose to endure his battle privately since his diagnosis in 2019, undergoing numerous challenging treatments, all while helming several significant institutions that span fashion, art and culture'.
Through his fashion career, the designer who believed deeply in the power of art to inspire future generations often said, 'everything I do is for the 17-year-old version of myself'.
Describing Virgil as a 'genius' and 'visionary', Bernard Arnault, chief executive of LVMH, the parent company of French fashion house Louis Vuitton, shared, 'We are shocked after this terrible news.'
'Virgil was not only a genius designer, a visionary, he was also a man with a beautiful soul and great wisdom.'
Priyanka Chopra uploaded a pic of Virgil on her Instagram story and wrote: 'Gone too soon.'
Mourning his loss, Sonam Kapoor shared, 'This is so sad. I feel for his family. So young and dynamic. Rest in peace @virgilabloh.
'This is just heartbreaking,' added Karan Johar as he shared the news. 'RIP. What an immensely talented fashion force. He will be sorely missed.'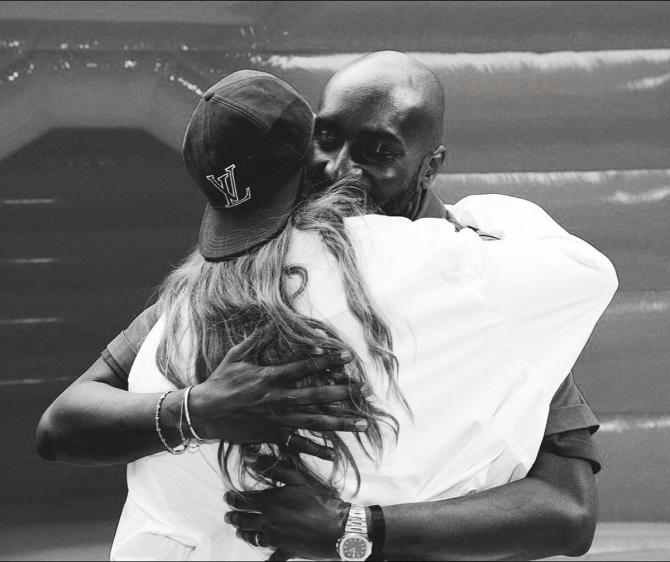 Supermodel Gigi Hadid took to Instagram and wrote that she was 'heartbroken by the loss of a dear friend.'
'His kindness and energetic generosity left a lasting impression on every life he touched -- he made everyone feel seen and special.'
'I picture him now like our Mickey Mouse... forever with us, forever adored, forever magical, forever guiding us with that special Virgil FUN.'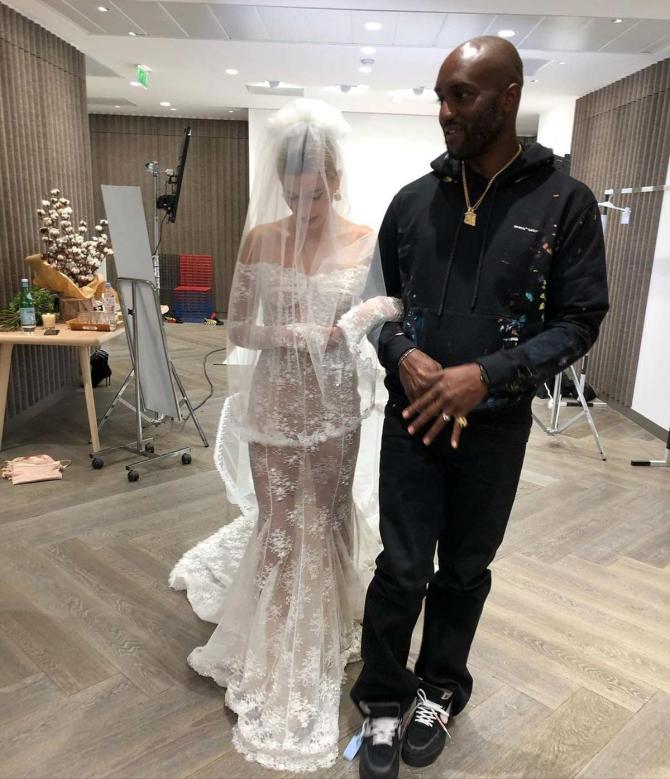 Model Hailey Bieber, whose wedding dress Virgil designed, penned a heartfelt tribute for the designer.
She said, 'Virgil completely changed the way I looked at street style and fashion.'
'I will never be able to fully express how grateful I am to have known him and worked with him, from walking on his runways to having him design my wedding dress and all the other amazing moments in between, I felt he was always rooting for me.'
'A once in a generation creative mind that is so rare and I'll never forget his impact. We love you Virgil.'