Opting for a whole life term plan means you are covered for your entire life, says Santosh Agarwal.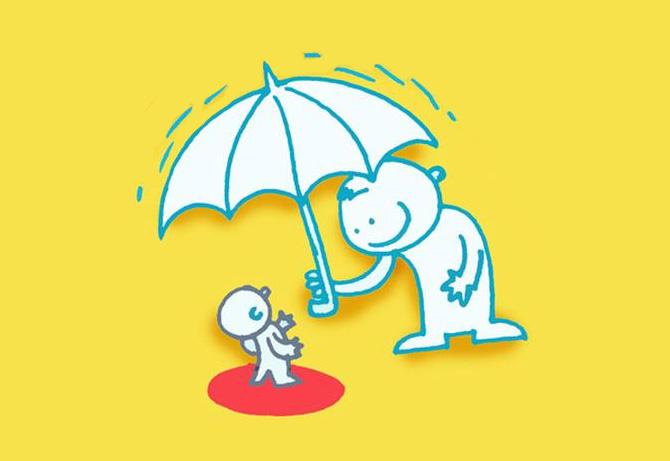 'Life is uncertain. Death is certain' is a famous Buddhist saying that elucidates the need to be prepared with solutions that tackle our vulnerabilities.
Apart from the feeling of loss and grief due to the sudden demise of the family's breadwinner, it rings in anxiety and stress due to accompanying financial constraints.
This makes it important to plan finances in a way that promises certainty of the future of our loved ones even in our absence.
Why buy term insurance?
Life insurance is an important financial tool that promises financial security in the event of untimely death of the insured in lieu of reasonable premium paid until the policy tenure.
There are several life insurance policies sold by insurance companies in India. Of them, term insurance continues to be the simplest and most convenient form of life insurance.
The basic term insurance covers the risk of death during a specified term and has no maturity and term survival benefits.
Life insurance companies selling term insurance to their customers are liable to hand over the predetermined amount/sum assured in the event of the sudden death of the policyholder within the policy tenure.
For example, a 30-year-old male will pay between Rs 10,000 and Rs 15,000 annually for a term policy until the age of 70 for Rs 1 crore sum assured. This is a scenario for a salaried employee, having Rs 7 lakh plus annual income with a clear medical history and is not a smoker.
This policy will help the nominee, in case of sudden demise of the policyholder before the age of 70, provided that the policy is in force. However, if the policyholder survives the policy term, the policy terminates and nothing is payable.
Not all policyholders have to pay the same amount of premiums towards the term insurance plans they buy. Premium charges depend on the policyholder's age, lifestyle habits, gender, the sum assured and the policy term/tenure.
There are certain scenarios for which you must need regular term insurance:
Sole breadwinner
Life insurance is primarily designed to protect you and your family from uncertain calamity.
If you are the sole earning member in your family, you must have a term insurance for you and your family. This will help your family financially in the worst case scenario.
Your kids' college education
Term insurance will facilitate your child's college education without any debt, even if you're not alive!
Benefiting from whole life term insurance plans
As opposed to term insurance that keeps you covered for a specific time period, opting for a whole life term plan means that you are covered for your entire life.
The life cover extends for 99-100 years in many of these plans, which means that the choice of the policy period does not impede your loved ones from getting the sum assured amount.
While the risk coverage continues throughout the entire life of the policyholder, premium payment terms depend on whether it is a pure whole life plan or a limited payment whole life insurance policy.
Holders of limited payment whole life plans are required to pay premiums only for limited periods determined at the time of buying the policy. The premium charges, however, remain unchanged throughout the policy period.
Whole life term insurance provides certain benefits to you, like:
Whole Life Security
Whole life insurance covers you for the entire life and therefore provides significantly higher death benefits. Until the day you pay premiums, your life is secured and you have a good backup for your family.
Legacy Planning
Whole life plans are indeed an excellent option to secure a financial legacy for your loved ones.
Unlike the other endowment products, the insured does not only get a cover up to 10 times the premium paid rather the final pay out would be the sum insured and also the guaranteed returns.
There are various whole life plans covering up to 99-100 years of age like Life Long Protection Option by HDFC Life, iTerm by Aegon Life, iProtect Smart by ICICI Pru, Mera Term Plan by PNB MetLife.
For example a 30-year-old male will pay between Rs 16,000 and Rs 30,000 a year for a whole life policy covering up to 99 years for a sum assured of Rs 1 crore. This is a simple scenario for a policy seeker who is a non-smoker and has a clear medical history.
Which is better?
Many people interested to buy life insurance often question the benefits of term insurance versus whole life term insurance. While the purpose of buying any of them continues to be the same, opting for the latter ensures financial security for prolonged period in addition to creating a financial cushion for them.
Apart from securing your nominees's future, these policies are mostly bought to secure a financial legacy for your loved ones.
If the insured sticks to the old income tax regime that allows deduction of life insurance policies from annual income for calculating tax outgo, the tax benefits gained on whole life insurance are the same as earned on term insurance plans.
While tax deductions not exceeding Rs 150,000 can be earned on premiums paid towards the policies under Section 80C of the Income Tax Act, the maturity proceeds are exempt from tax under Section 10(10D) of the Act.
Also, policyholders can seek loans against their policies post the completion of three years.
The policyholder can make the policy more comprehensive by taking additional cover, that is, riders, on additional premium payment.
Riders are specifically designed to cover additional risks like critical illness, accidental death claim, accidental disability and waiver of premium and can be opted for only at the time of taking the policy.
The choice of life insurance depends on the purpose for which it is being bought. Term insurance serves best for those looking to create financial security for their loved ones.
However, if you want to leave behind a legacy for your loved ones, paying for a whole life policy is undoubtedly the best choice among all forms of life insurance plans.
---
Santosh Agarwal is chief business officer, life insurance, policybazaar.com. She can be reached at santosh@policybazaar.com