'Which stock can I invest in the current scenario?'
Ajit Mishra, vice president, Research, Religare Brokingm answers your queries: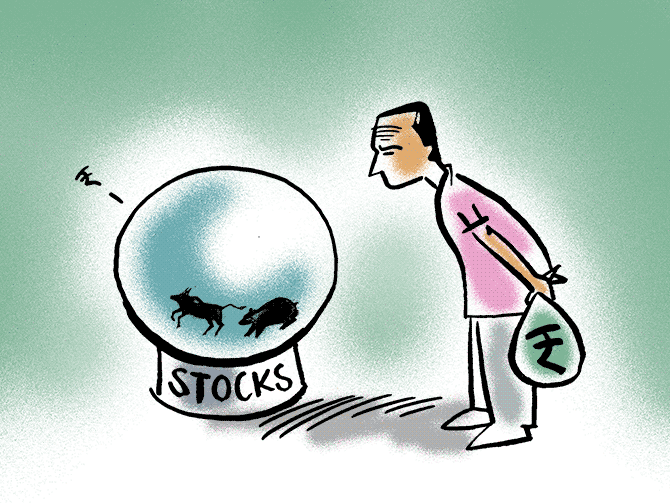 Kamakhya Prasad Tiwari: I've started investing in Yes Bank's shares and I wanted to know that if investing there would give me a good return in the future or not?
Ajit Mishra: Yes Bank has had corporate governance issues as well as deterioration of asset quality which has taken a big hit in recent times. The asset quality could worsen considering the impact of COVID-19 pandemic led disruption.
We would advise you to avoid the stock and wait for improvement in the financials before making any fresh investment.
Arvind Gupta: I am a long term investor and can hold for 4 yrs at least. Your views on my following stock holdings please:
Ajit Mishra:
a) SBI – Positive, accumulate in a gradual manner
b) SBI Cards – Positive, accumulate in a gradual manner
c) DHFL - Avoid
d) NBCC - Avoid
Ashok Anand: PLEASE GUIDE ME ON HEG LTD & GRAPHITE LTD. SHOULD I HOLD OR SELL? –
Ajit Mishra: Considering the performance, exiting the stock would be prudent.
Anjani Kumar Shukla: I have purchased following stocks which are showing great loss. Details are as under. Please advice what to do?
Ajit Mishra:
1. Karnataka Bank Ltd @80/per share - 500 shares - Exit
2. Future Consumer Ltd @ 46/ per share- 100 shares - Exit
3. Hathaway cable & Datacom Ltd @ 70/ per share - 500 shares - Exit
4. L & T Financial @ 53/ per share- 500 shares - Hold
Arjun Mallik: Please find my portfolio attached, let me know your opinion on Sell/Hold. I am not going to put a single penny from today onwards. I am holding this portfolio of stocks from last 3 years. I have two kids and anything goes wrong here will affect them indirectly. I can wait at least 3-4 years.
Ajit Mishra:
DISHTV: Sell
CCHHL: Sell
ONGC: Hold
DEEP INDUSTRIES: Sell
First Source Solutions: Hold
Idea: Sell
Nalco: Hold
Hathway: Sell
SBI: Hold
Leonela Da Graca Pinto: Should I hold or exit IOC & Bharat Forge? Which stock can I invest in the current scenario?
Ajit Mishra: Both have decent prospects, but invest in a gradual manner.
Maitreyee Kumar: I hold 40,000 shares of National Fertilizers @ 30rs each. Should I hold or sell? Your advice will be highly valued.
Ajit Mishra: The company has high level of debt, therefore, since it is above your cost price, we would recommend you to sell the stock.
---
Please mail your questions to getahead@rediff.co.in with the subject line 'Stock Market Query', along with your name, and Ajit Mishra will offer his unbiased views.
Illustration: Dominic Xavier/Rediff.com
Disclaimer: This article is meant for information purposes only. This article and information do not constitute a distribution, an endorsement, an investment advice, an offer to buy or sell or the solicitation of an offer to buy or sell any securities/schemes or any other financial products/investment products mentioned in this QnA or an attempt to influence the opinion or behaviour of the investors/recipients.
Any use of the information/any investment and investment related decisions of the investors/recipients are at their sole discretion and risk. Any advice herein is made on a general basis and does not take into account the specific investment objectives of the specific person or group of persons. Opinions expressed herein are subject to change without notice.
---