'When I used to shoot my friends or cousins, I used to tell myself: I want to make them look a better version of themselves.'
'That's how I started: "I don't care who you are or who you think you are. When you are in front of my camera, I'll make you look better than what you think you are".'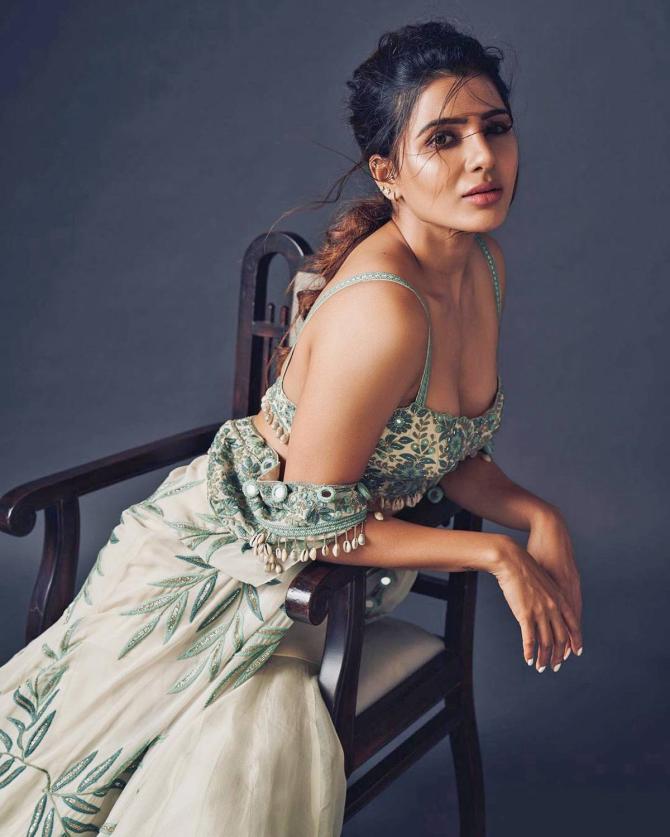 Can failure be a good thing?
According to Hyderabad Photographer Eshaan Girri, failure can be good if you can ask the right questions.
When Eshaan dropped out of college in his first year, a lot of people thought he had failed.
In 2013, he had no idea what to do with his life.
Years later, the 35 year old has his calendar full and (doesn't say how much he actually earns, but reveals that he) makes a 'killing' at work.
From magazine shoots to fashion shows and portraits, Eshaan has travelled and worked with some of the top rated actors and celebrities in the country.
"I am no longer scared of failing, because it has always taught me to do something better," says the young photographer as he reveals to Divya Nair/Rediff.com how setbacks and the passion to prove his mettle pushed him to be a successful fashion photographer.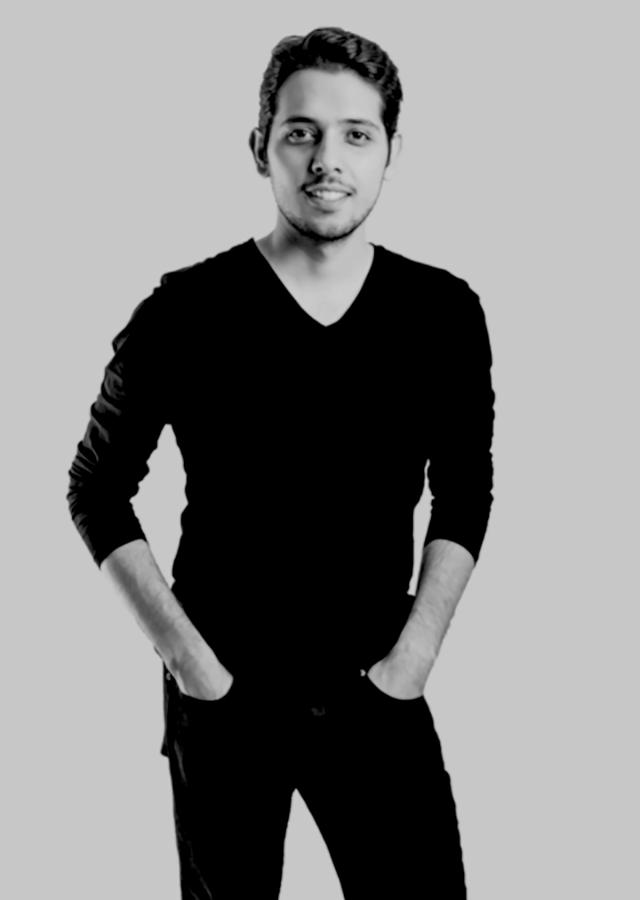 How did you decide to pursue photography?
I wasn't very good at studies. I was more inclined to arts.
I dropped out in my first year BCom.
I did a course in graphic arts, design and animation.
Soon I realised that animation isn't the best in India. Most of the work that happens in the West is outsourced to India.
I was still in the grind, not sure about what I could do.
My father said why don't you join the family business while you figure out what you want to do?
I stayed with him and worked for some time, but soon realised my heart was somewhere else.
So I decided to take a break and go on a holiday to Kathmandu for a month to figure out what I really want to do.
Before leaving, I told my father I'd like to document what I see there and bring it back as memories, so I'd like to borrow his DSLR (digital single lens reflex camera).
My father was very materialistic, so obviously he did not give me his DSLR.
He said: 'You don't need a camera. Why don't you use your iPhone?'
Although I knew what his angle was and where he was coming from, at that very moment, it felt ridiculous that my own father can't trust me with his camera.
This happened the day before my trip, so I sat up all night reading about how to shoot and edit pictures using an iPhone. I left for the trip with some vengeance wanting to prove to my father that I'd shoot better pictures on my iPhone that I could have with his DSLR.
I started with window shots from the plane; then I started experimenting with my phone camera a lot.
When I came back a month later and showed him the pictures, dad was impressed.
He said: 'I think I made a mistake. Why don't you use the camera?'
With that little push, I started using a DSLR.
But I realised that the camera is a different equipment altogether.
That time Instagram was on the rise and people were using it like crazy to share pictures and videos.
From Day One, I didn't take it casually at all.
If my friends were taking selfies, I'd be taking photos of coke bottles, pigeons, shooting landscapes..
My friends were annoyed how I carried the camera like a third arm.
In 2014, my father took me to a shop and gifted me a full frame camera so I could take this passion more seriously.
It was a huge investment. After I had his full support, I felt more committed. I could no longer let him down.
That's how it all began. I started shooting landscape, architecture... slowly moving towards portraits and fashion.
You didn't go to a photography school. How did you learn and train yourself in the initial days?
My paternal grandfather Ghanshyam Giri happened to be a photographer before me.
It's only after he passed away, I discovered that he used to teach photography to a couple of students.
It's unfortunate I could never really sit down and talk to him about it.
In fact, my grandfather was one of the few people who started the Andhra Pradesh Photographic Society. (Photographer) Arvind Chenji is one of his students.
I wanted to do a full circle so I can learn from someone who learned from my grandfather.
Luckily he was a family friend, and he taught me some basics. My foothold started from there.
He told me about the basic settings, exposure triangle, using elements and stuff like that.
Initially I'd go to him and he'd critique my photographs.
I met him twice and then he stopped meeting me, but he nudged me and let me learn on my own.
Sooner or later, I realised that there is no mentor to hold your hand and say you're ready.
You're learning every day and then you keep practicing and perfecting your art.
Even if you do a course in photography, it will only lead you to a point. After that how you use your skills and learnings to become successful is entirely up to you.
Tell us about your first assignment
While shooting architecture and landscape, I got better at shooting portraits -- the people in the frame.
Then a friend approached me to shoot a wedding.
He said 'I like the way you shoot people candidly. Why don't you come for a day and see?'
'I'll pay you Rs 10,000 a day.'
It sounded insane to me.
Back then, I was earning 30,000 a month while working for my father.
So, I asked him 'How many days will I have to shoot?'
He said 'mostly a month.'
I made a killing; before I knew it, I was earning 1 lakh a month. I got more calls and more work followed.
When my father learned about this, he advised me: Don't go after quick money. The faster you earn, the faster you will lose it.
I told him: 'I am not doing this for money. I am doing it because I like it. If I don't, I will quit and do something else that I love.'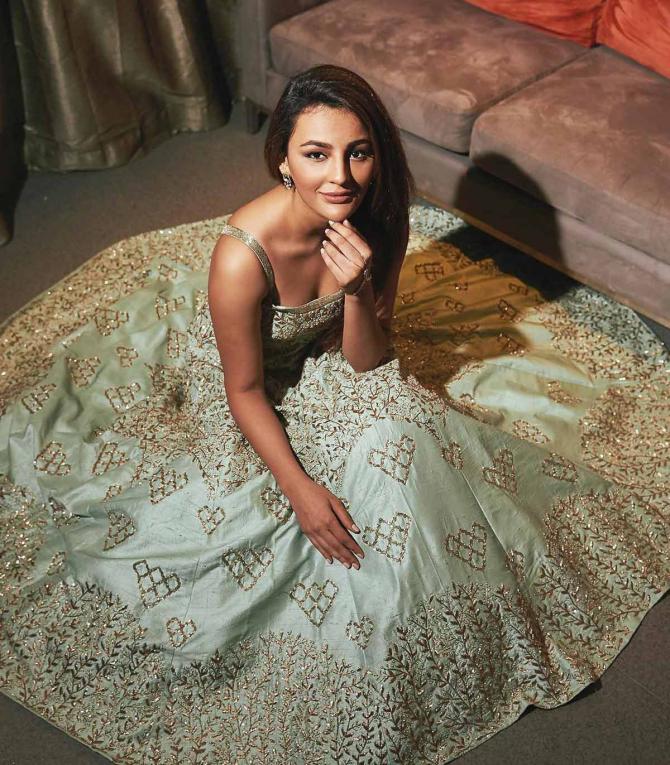 Then why did you become a fashion photographer?
Weddings got monotonous and someone I knew who was planning to launch her clothing label approached me for a photoshoot.
I said: 'I won't charge you a rupee because I am new and still learning (about fashion photography).'
After the shoot, she said: 'I like your images; but you shouldn't attempt fashion.'
Within a week she hired another photographer to redo the shoot.
It shattered me so much that I challenged myself to work harder and prove her wrong.
A few years later, a stylist called me and said she'd like me to do a fashion shoot.
One thing led to another and actor Seerat Kapoor happened to be one of the first celebrities I photographed.
She liked my work and soon I started getting more calls and assignments.
I finally realised that I must be doing something right.
In fact, the person who rejected my work was none other than my younger sister Sakshi Giri, who has a clothing label in Mumbai now.
Three years after rejecting my first fashion shoot, she finally acknowledged that was she was wrong about me.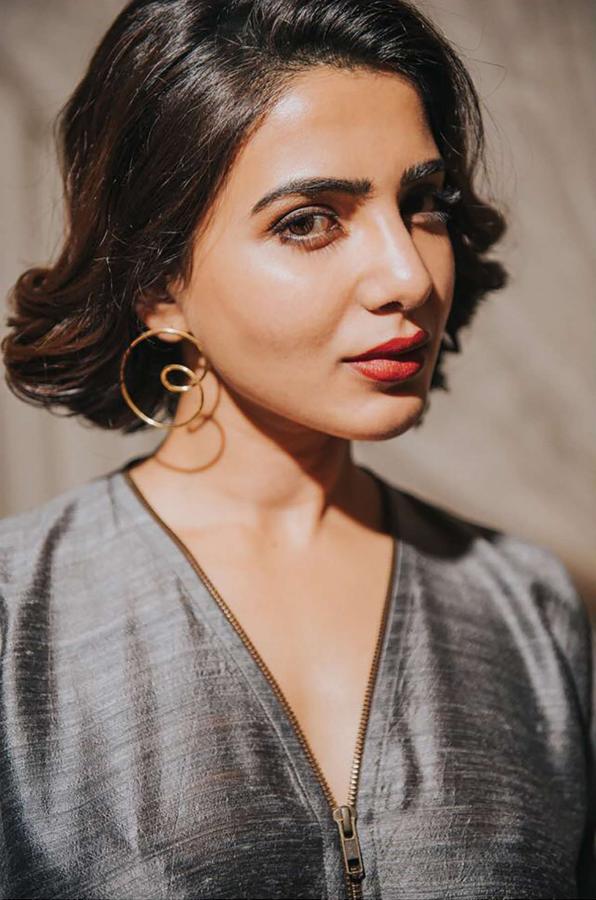 Your Instagram is filled with pictures of Samantha Akkineni. How did you two meet?
Samantha is a blessing to me. She's like a special friend and very dear to me.
In fact, I got a break in this industry because of her.
When I was a newcomer, she believed in me and gave me a chance.
Before she met me she wasn't so experimental with a lot of other photographers. But when we worked together for the first time in 2018, she let me experiment.
Perhaps she also realised that photography wasn't just a job for me.
The pictures we shot together did all the talking for us. That's how we bonded.
Because we work together so much, we developed a friendship.
Even today, if she calls me, I know I have to move things around, and make space for her (shoot).
I absolutely love to work with her.
What kind of preparations do you do before a shoot?
I talk a lot. I am very chatty, I like to communicate. From the minute they enter the studio, I engage with them, so they don't feel awkward.
Most of the time people are reserved because they don't know what to expect from the shoot.
I offer them tea/coffee or whatever they like. Then I discuss the mood, the lighting I am going to use, the kind of makeup we need for the shoot.
Before the shoot, I tell everyone: Come with an open mind and you'll be sold for my lighting.
If the person you're shooting is comfortable and trusts you, it will show in the pictures.
Even if there are multiple photographers in the room covering the same event or celebrity, the vibe and chemistry you share with the person will reflect in the photograph.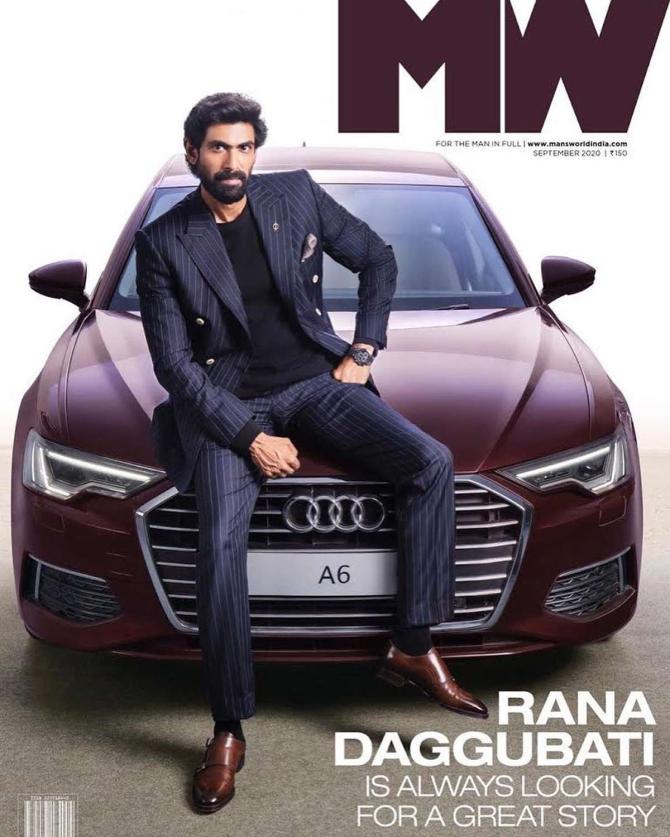 A challenging assignment you tackled well
Last year, there was this concept for a magazine where I had to shoot a car and shoot an actor in the same frame.
Doing the lighting for a car is different from the lighting you do for a person or a portrait.
In theory I thought I had it right but a lot was going on.
Grabbing a car in light from the top is so hard.
The car is more or less a roundish object so it catches any reflection so easily. To make sure it doesn't interfere with the mood or feel is very hard.
It's like shooting into a mirror, the mirror catches everything. So that was really tricky.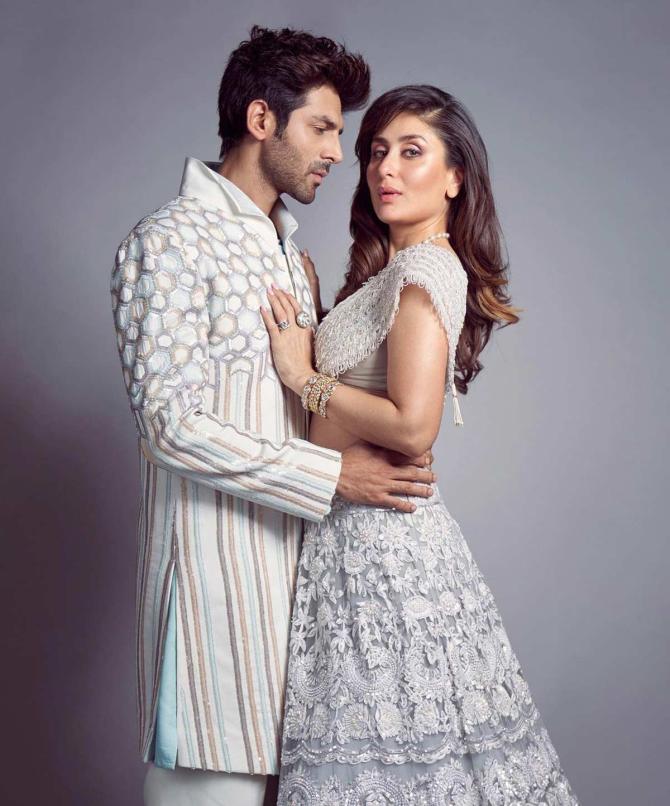 How do you deal with client expectations and celebrity tantrums?
As a photographer, it's very important to be in control of the shoot or project you are involved in.
If you are not in control of the shoot, you're going to be taken for a ride. That's not the situation you want to be in, because then no one will take you seriously.
When you come to my studio, you (the client) may have a lot of recommendations... 'I want this, I want it to look this way...'
Of course, you have perceived it in a certain way.
But the minute my flash goes off and I take my first picture, you will be sold for my lighting.
That's the beauty of it. Be ready to be surprised and happy about it.
The stylist may have got the best clothes, the makeup would be amazing (or not), but only a photographer can put it all together. It's up to us, the photographer, to make it look good.
For example, if the makeup is not good, I can still edit it and make it good. But if the photo and lighting is bad, then you have failed as a photographer.
Also, it's very important to find a signature or style that distinguishes your work from the others.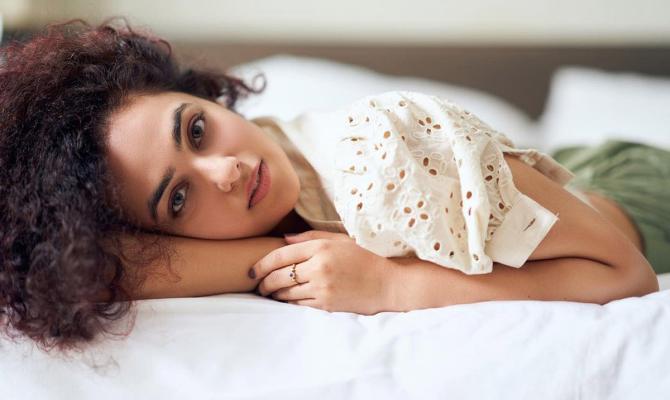 You failed so many times, but never gave up. What kept you going?
I strongly believe that failure can be turned around if you really have an angle.
Did you try really hard? What did you do wrong? Why did you fail?
After all these years, I don't get upset about failure any more.
I have this system that if I fail once, I won't fail in the same thing again. I learn, get better and move on to the next thing.
Who inspires you?
There are lots. Mario Testino, Tarun Khiwal, Aneev Rao... the list is long. But it keeps changing.
Like, earlier when I used to look at Mario Testino's pictures or for that matter any good photographer's work, I used to be in awe of his pictures.
I would wonder about the process -- how they must have shot this picture. Is it because of the flash, the lighting or camera?
This led me to a path of research. Then you practice, practice and practice.
And the more I began to observe their work closely, I realised that I don't need to idolise anyone. Because everyone must have gone through this rabbit hole at some point of their careers before they perfected their work and landed this signature style.
After spending so many years, I have reached a stage today, where I am like: I used to like this person's work, now I don't. I like my own work better. But how can I make it better?
What new can I learn today?
So I am looking for new inspiration every day.
Today, I appreciate photographers for who they are.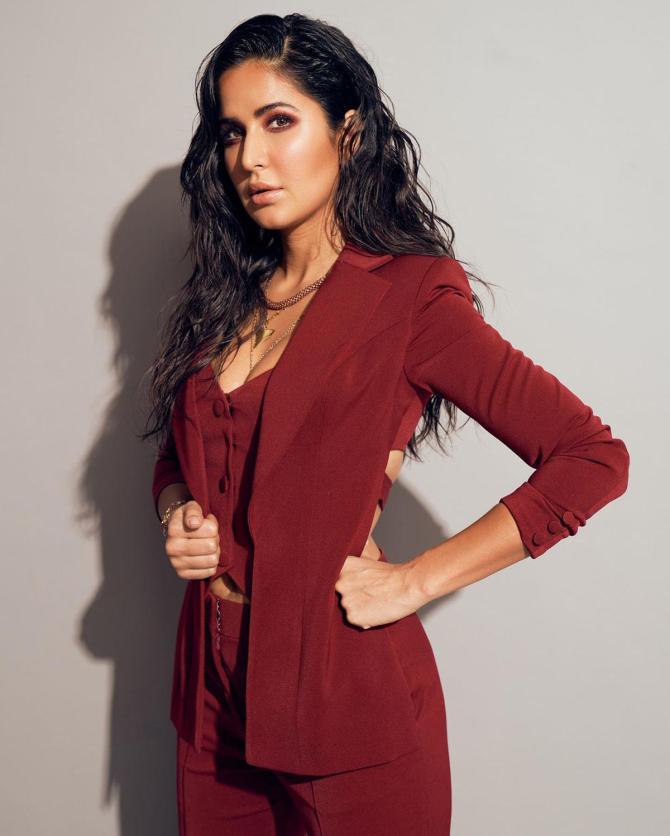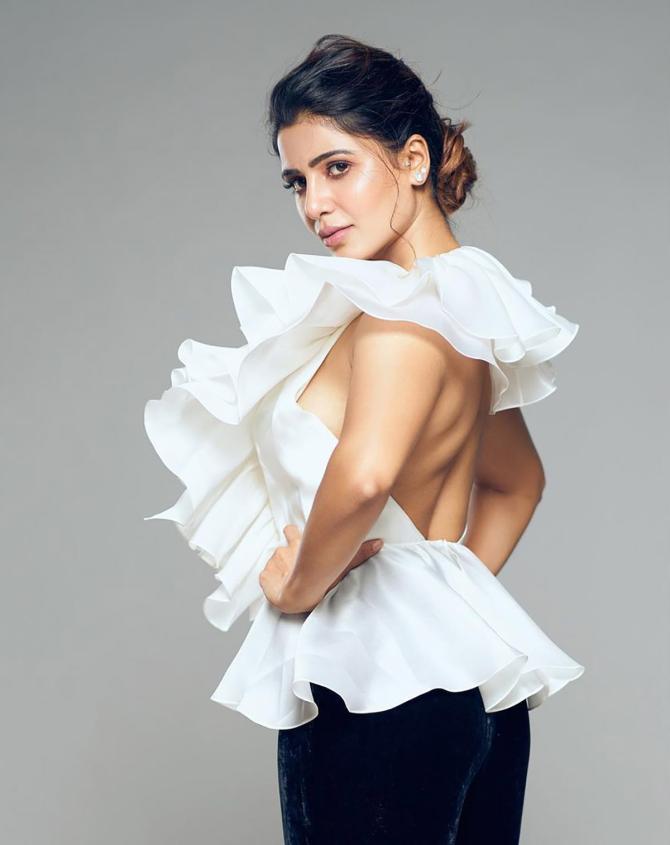 Any tips for aspiring photographers
Don't put a title to what you want to be. Don't say I want to be a fashion/wildlife photographer.
Do it because you enjoy what you do. That's how you will learn to treat your subject as a celebrity.
When I used to shoot my friends or cousins, I used to tell myself: I want to make them look a better version of themselves.
That's how I started: 'I don't care who you are or who you think you are. When you are in front of my camera, I'll make you look better than what you think you are.'