'A lot of people think that since I am Rohit Shetty's sister I may get special attention.'
'In fact, it's the opposite.'
'You can call up anyone and ask, how Rohit treats Mehek on the sets and they'll tell you how I get a lot of daant.'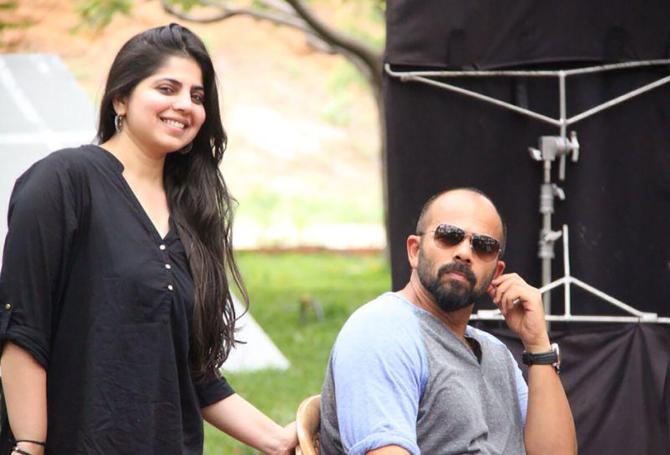 Mehek Shetty has been working as a costume designer in the film industry for 11 years now.
She started her career in 2011 as an assistant to Vikram Phadnis with Singham directed by her brother Rohit Shetty. Since then there has been no looking back.
Mehek has done the costumes for leading actors like Kajal Agarwal, Prachi Desai, Tamannah Bhatia, Priyamani and Kriti Sanon, working in films like Bol Bachchan, Policegiri, Singham Returns, Dilwale, Raid, Simmba, Sooryavanshi to name a few.
She has also worked in Telugu and Kannada films like Businessman and Ambareesha apart from designing costumes for commercials.
Even though Mehek has styled and worked with some leading actors, she says "there is no special treatment, no red carpet welcome" on the sets.
"I am still learning and there's a long way to go," the young designer and stylisttells Divya Nair/Rediff.com.
How did you start your career? Did you always want to be a stylist?
Stylist is a very fancy word. I started my career as a costume designer.
After my graduation, I started working with designer Vikram Phadnis. I joined him as an assistant director on Singham. I worked and trained under him.
It has been more than 11 years now that I have been working in the industry.
I have worked on feature films, commercials and mostly with Priyamani.
After my kids, I started taking up less work because I wanted to spend more time with them.
Due to the lockdown, work has been slow too.
My last film was Sooryavanshi. Now I am looking forward to Cirkus.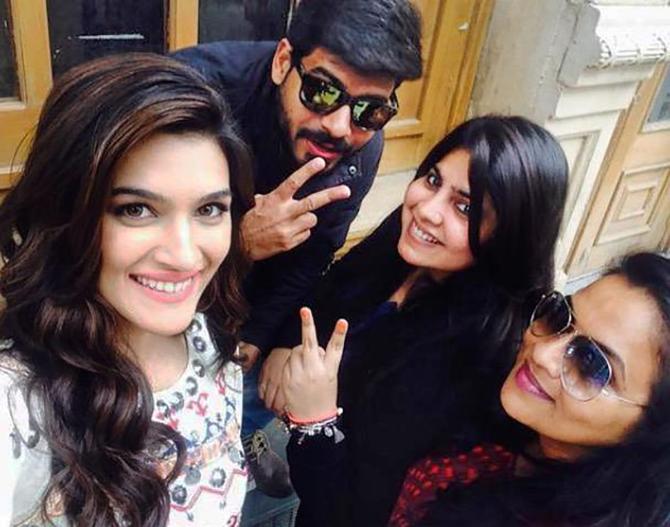 What do you like the most about this profession?
As a child I used to watch a lot of films. I've loved all of Yash Chopra's films.
I must have been very young when Chandni released in 1989.
But growing up, I really loved Srideviji in the film; the way she dressed up, especially her white salwar suits and silver jewellery.
Rekhaji is another style icon I admired. I liked the way she styled and groomed herself both in her films and off screen as well.
I used to watch fashion shows too, but I was always fascinated with the clothes in films, and what the actresses wore.
I basically love the idea of dressing up and creating a character from scratch.
How do you style for a film or a character?
I research. I try and understand what the film or brief requires.
I go with the brief and start looking for fabrics or clothes that would suit the person or the time it is set in.
I do a lot of online shopping.
I follow the top brands and look at what they are offering, what's new. I go through their entire look book.
I am aware of the trends, but I don't follow them blindly.
I experiment a bit and go with the flow.
Your Instagram feed is filled with pictures of Priyamani. In her interview, she mentioned how much she trusts your work. What is it like working with her?
I met her first in 2013 in the office in Mumbai ahead of Chennai Express.
Somehow we clicked.
When we started working, initially I didn't know her too well. So we did a lot of experimentation.
Back then both of us were relatively young and new to the world of sourcing (outfits). I had a budget and we mostly stuck to that.
Then at one point we realised it's not going to work. Every actor has a style and personality of his/her own.
I realised that Priyamani has a very strong personality, and she is a very good actor.
With time I understood her body, style and interests.
Earlier people used to think wearing a sari can make you typecast. But if you look at Priyamani, she looks stunning, absolutely fabulous in a sari.
So we said, 'If a sari suits you, let's do that.'
Thankfully, she loves to experiment. She is not fussy about big brands or designers.
And over the years, we have built that trust.
If you've seen her in 2013 and you see her now, you will notice a lot of changes (in terms of style). Especially in the last few years.
In fact she can carry anything (outfit) you give her. In the last 8 years I must have met her just six times. We mostly talk over the phone.
I don't send her all the looks. I know what looks good on her, so I choose the best and share it with her. Then we work on the hair, makeup and accessories.
There is a certain comfort about working with stars who trust you completely. At the same time its a huge responsibility to also be able to live up to that. So I really enjoy working with her.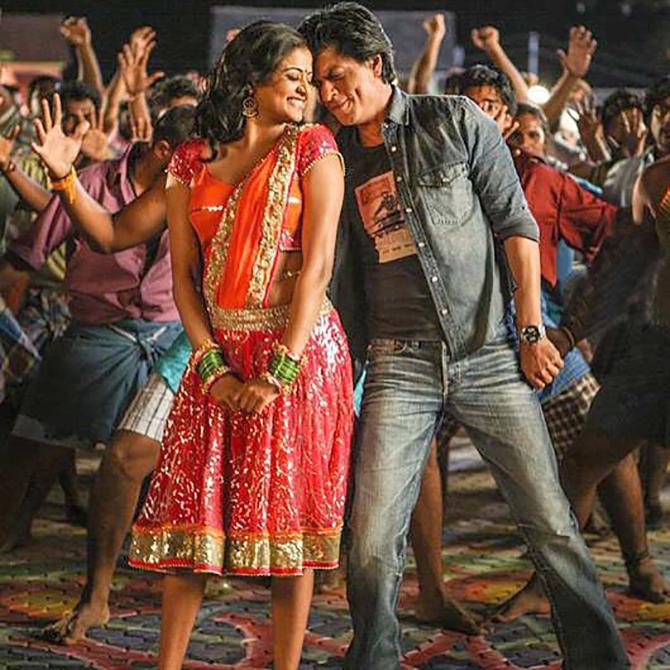 How do you stay updated with the latest trends?
Instagram is my teacher.
I don't follow anyone. But I browse through social media and accounts of celebrities to know what they are wearing, what's the latest etc.
The PRs keep sending us the latest looks. I go through the entire thing and create my own look book.
I don't follow trends. I go with the mood and style of the celebrity or film I am working with.
How has fashion changed in the last decade?
It has definitely changed a lot. If you look at what people wore in the '90s or even in early 2000, most of it may seem dated now.
I think it started changing after Dil Chahta Hai. That film really changed the way we looked at fashion.
Most of the clothes in the film are very relatable, stuff you and I can wear daily.
When the audience sees a film or a celeb on screen, the first thing they ask is: Main ye kaise khareedun? Or how can I wear this.
Naturally youngsters like that and it becomes a trend.
Today people like to mix things up, they like to experiment with what they can find.
What's your most challenging project till date?
Styling Kriti Sanon for Dilwale was a challenge for me.
Kriti had just finished Heropanti and we were trying to give her a new look.
So there was a lot of pressure especially since we were presenting her after her debut.
Similarly, I worked on a Ching's commercial with Tamannaah (which also stars Ranveer Singh). It's a crazy ad and Tamannaah had to wear multiple outfits. It was a challenge to get the look and mood right.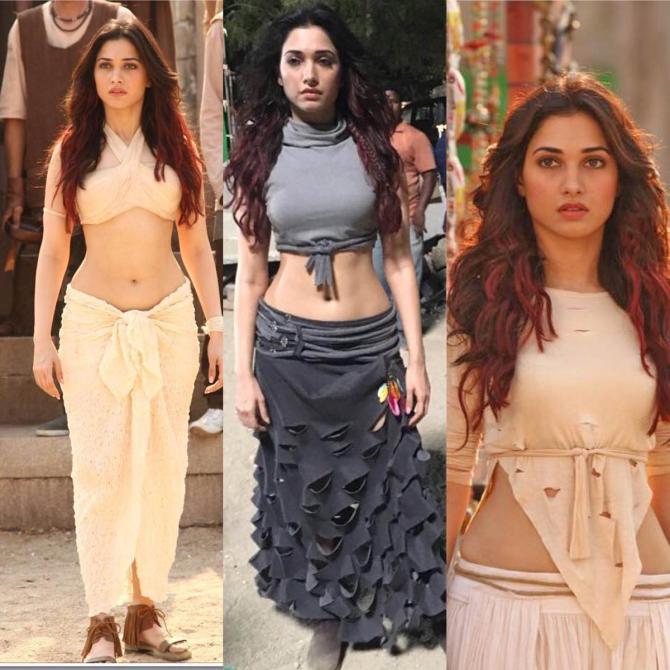 Have you had to deal with celebrity tantrums?
Yes, sometimes it happens.
Everyone faces it. I am sure even you have to deal with it.
But I look at the bright side. I see it as a challenge and work around it. It's a part of the profession and comes along with it.
One needs a lot of patience. It is also something the new generation lacks and they need to really work on it.
I tell it to myself as well.
When I am working I mostly try and stick to the director's brief of what is required from the character. That really helps.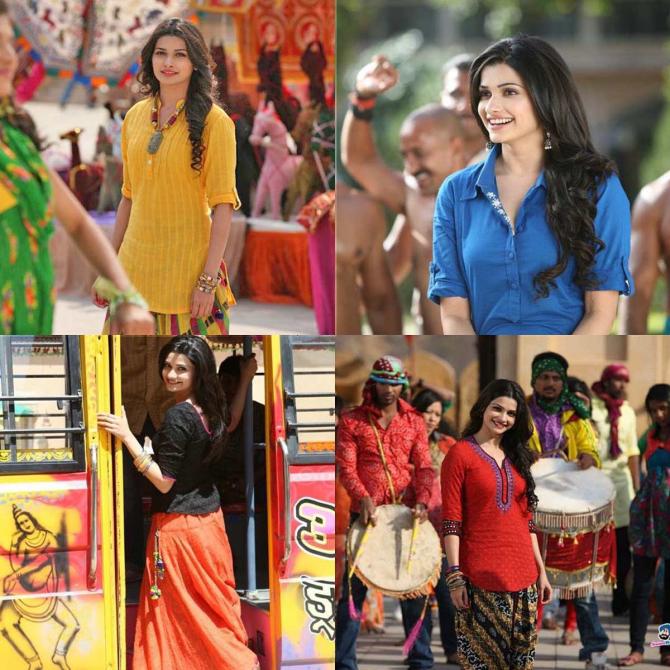 Does it help that you are related to someone from the industry?
No. Not at all.
It may help you get started, a little push initially, to maybe get your first project or break. But eventually your work defines your talent and how you get more work.
A lot of people think that since I am Rohit Shetty's sister I may get special attention. In fact, it's the opposite.
You've worked the most with your brother. How is it working with him?
It's not easy. (Laughs)
There is no special treatment, no red carpet welcome.
In fact he is very particular about what he wants. He won't settle for anything less.
You can call up anyone and ask, how Rohit treats Mehek on the sets and they'll tell you how I get a lot of daant (scolding) just like the others.
Till date, when I think about working with him, I get nervous.
It's also good to be nervous because it only means that you want to do a good job.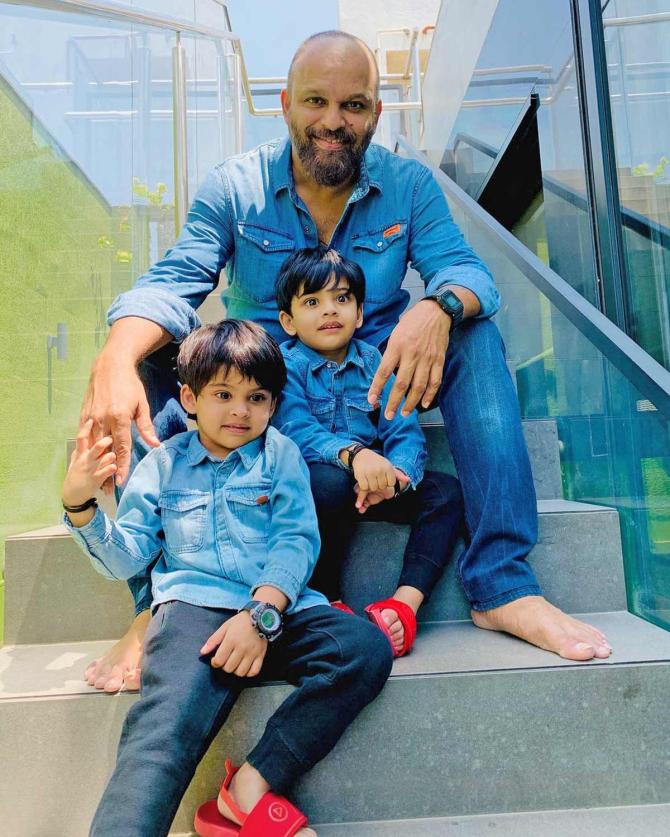 How did you meet your husband Navin?
He was working on Singham and I was supposed to get in touch with him for some costume.
I was very scared, nervous because he was quite senior. I had never met him.
I remember discussing with my masterji how the conversation would go.
When I called him, he had a very heavy voice. But in the next 2-3 months, we really got along well.
There was no formal proposal, but it was very obvious.
At one point the only question for both of us was: Shadi karna hai? Kab karna hai?
In 2011 we got engaged and 2012, we got married.
Navin is a costume designer too. Does he give you feedback?
My brother is not expressive, but Navin is. He often gives me feedback.
When we are working together it's madness. There is a lot of yelling, shouting.
We get into stupid fights like 'Do din me yeh kaise karenge? Nahi hoga (How is it possible to do it in two days?)'
But I really value Navin's advice. He has worked for so many years in the industry and he's definitely more experienced than I am. And when I do something good, he complements me.
A designer whose work you really admire
I absolutely love Sabyasachi (Mukherjee). He's one of the best designers we have today.
I mean, everything about his work -- the colours, the aesthetics. There is sexiness even in the simplest of lehengas or blouses he designs.
It's a dream for me to own a Sabyasachi outfit. It's so expensive.
You are kidding, right?
Oh no. I am not. People may think I am rich, but not so much yet.
Even my husband Navin tells me sometimes, 'Oh, now you can easily afford one na' Frankly, I still have to work a lot till to be able to afford a Sabyasachi.
What's your personal style like?
I am not into brands. I prefer comfort in style.
I have always liked mixing up things. I am more boho.
I am most comfortable in a good fitting pair of jeans and a nice top.
I also like my cottons, weaves, my juttis.
If it's an occasion, I like dressing up in a kurti, a salwar kameez with a nice dupatta. I also like silver jewellery.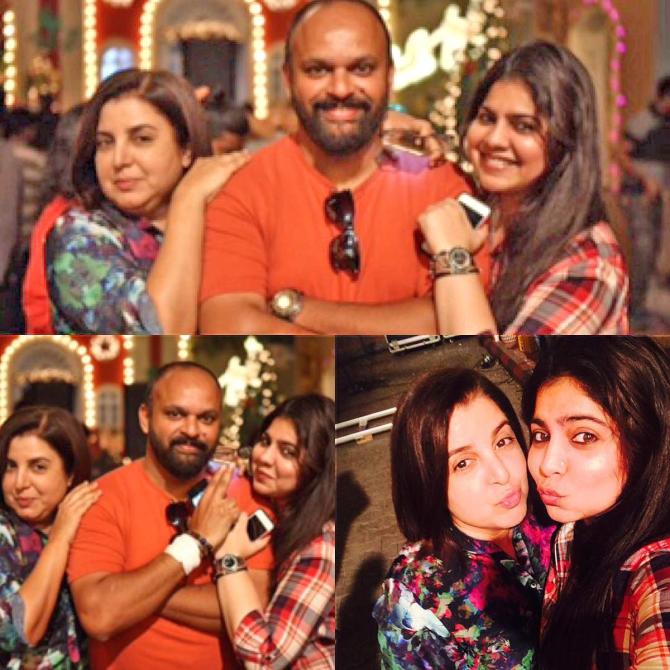 A celebrity you'd like to work with in the future.
There are lots of them. Obviously, I want to continue working with Priyamani.
I also want to work with Sushmita Sen and Tabu. I really admire them.
Any directors you want to work with?
Rohit Shetty, of course. I'd like to work with him forever.
I'd also like to work with Rajkumar Hirani, Imtiaz Ali, Priyadarshan, Raj and DK.
In fact I love the way Raj and DK present their characters, the picturisation, their execution.
Styling tips for our readers
Be yourself, it's very important. Because the minute you start aping or copying someone else, you lose your identity.
If you ask me, fashion is all about comfort.
Don't go by brands. Make use of what you have.
The best judge is your mirror. If you like what you see, what you are wearing, go for it.
Trust your instincts. It will guide you. And go with the flow.