We'd asked you, dear readers, to tell us how you are keeping your kids busy indoors.
Rediff reader NS Warghade tells us how his daughters are staying busy.
NS Warghade 45 works for MTNL, Mumbai.
I'm working from home. It is very difficult to quarantine both my daughters Tanushka, 13 and Arshiya, 11 at home.
Arshiya recently revealed her creative side and drew this 'Snakes and Ladders' boardgame at home so the sisters can play while their father works.
Check out these pictures of the sisters.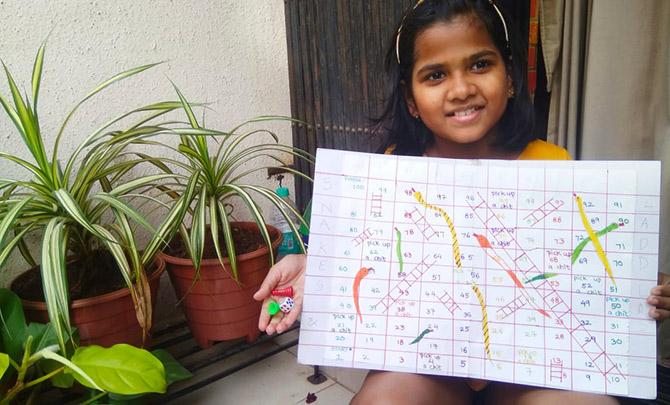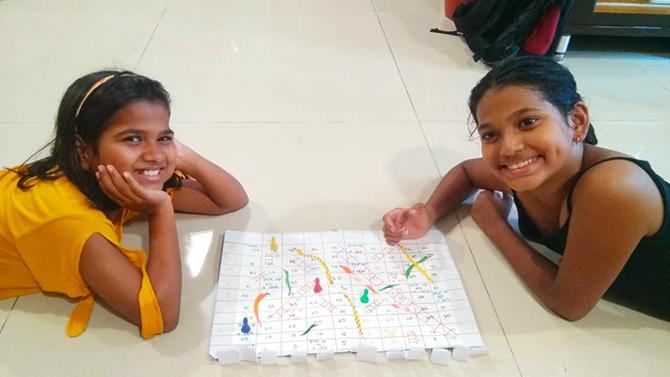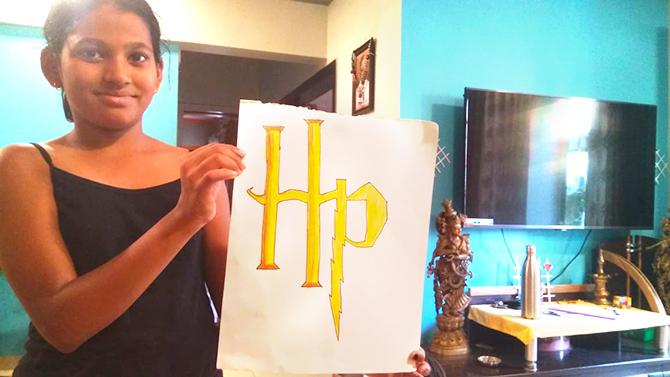 Meanwhile, Tanushka is trying to improve her drawing skills as she is working on themes inspired by her favourite character -- Harry Potter.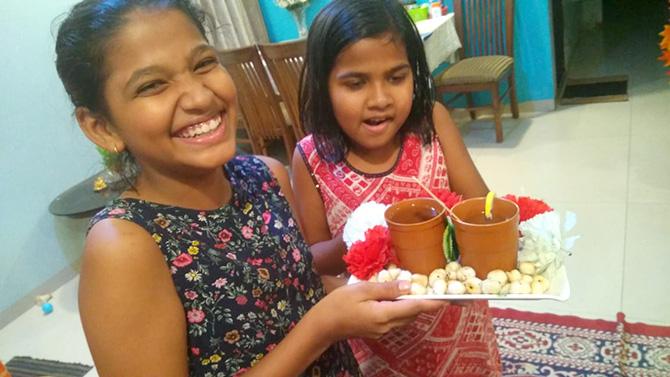 Arshiya is also helping her mother in the kitchen by preparing snacks and kadha (a type of herbal tea) under the able guidance of her mother.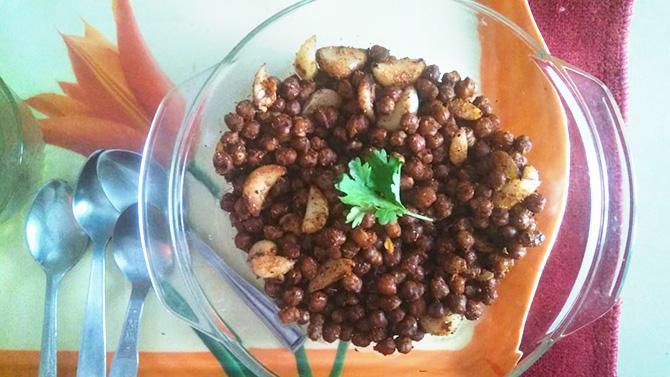 Mouthwatering, right?
---
Dear readers, tell us how are you keeping your kids busy at home?
Are you playing games, painting together or cooking?
Do you have any tips for parents who are working from home and are struggling to find time for children?
Send us your most interesting photographs, ideas and videos on getahead@rediff.co.in (subject: Keeping kids busy) along with your name, age and location. We'll publish the best responses right here on Rediff.com.