Phone sex is a safe and easy way to keep the spark in a relationship alive and remain free from infection, says Solene Paillet.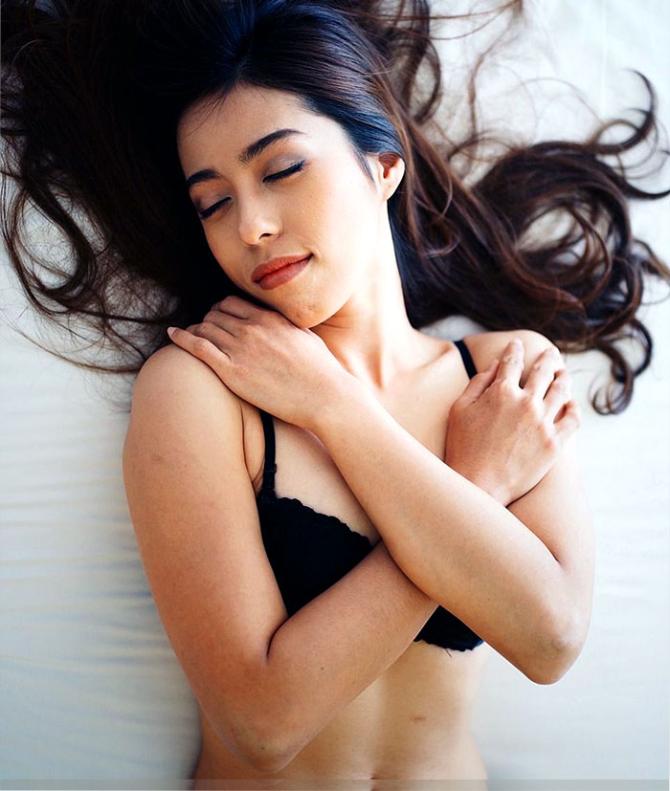 When everyone you know is practising social distancing and self-isolation where does that leave sex?
The country is in a lockdown. People have to keep themselves confined to their homes, it doesn't preclude the possibility of sex.
It is unrealistic to believe that during the lockdown, billions of people won't give in to their most primal desire and abstain from lovemaking.
The lockdown is intended to keep people confined to their homes; what they do inside is their own business.
The threat posed by COVID-19
The threat of contracting COVID-19 while having sex with an infected person is very significant.
For lovers of all ages, this presents a dilemma. They pine for their lovers but fear contracting COVID-19.
Yet, sex between husbands and wives will likely occur with as high or greater frequency than it did before the COVID-19 pandemic. Staying at home, they're likely to feel relaxed and more interested in lovemaking than before.
Between unmarried couples who live in different homes, the frequency of intercourse will drop considerably.
Self-imposed isolation and hesitation in coming into contact with possible carriers of COVID-19 will prevent many from meeting their lovers. That's not to say that both boys and girls will try to convince each other that there is nothing to fear.
While the threat is still there, there are many ways to receive sexual gratification without coming into physical contact with another person.
Have phone sex to keep the spark alive
If you've never had phone sex, there has been no better time than now to give it a try.
Before the Internet, couples separated by vast distances regularly had phone sex to keep the relationship exciting. Even in the age of high-speed and affordable internet, phone sex is commonplace.
The fascinating thing about phone sex is that the verbal exchange between partners can be more explicit than that voiced in person.
For many women and men, the words exchanged over the phone can ignite a passion for their partners that was unimaginable before. During a lockdown, having phone sex is a great way to keep a relationship alive and possibly take it to extraordinary new heights.
During phone sex, men see a completely new side to the women they thought they knew so well.
It is often like having sex with someone they've never had sex with before. For women, phone sex is a way to bring their fantasy of having sex with more than one person to life.
During a phone sex encounter, a woman can pretend to be having sex with someone in person while talking to her lover over the phone.
Many men don't last very long while imagining this. The words exchanged during a phone sex encounter carry more weight than those uttered in person.

Phone sex is a safe and easy way to keep the spark in a relationship alive and remain free from infection.
Virtual sex is exciting
People in their late 30s and 40s are familiar with phone sex; younger adults are one step ahead of them.
Adults in their late teens, 20s, and 30s have had virtual sex using apps that stream video and audio.
Many who regularly have virtual sex swear that at times it is even better than real-life sex.
During a virtual sex encounter, men and women can mirror dirty talk, relive their wild fantasies or indulge in role play.
The possibilities are endless. While you stay safe and indoors, try to think of creative ways to spice up your relationship.
---
Solene Paillet is marketing specialist at Gleeden, a discreet extramarital dating site for women. She can be contacted on ga@rediff-inc.com.
---