Overseas education consultant NNS Chandra shares advice on how to pick the right international education.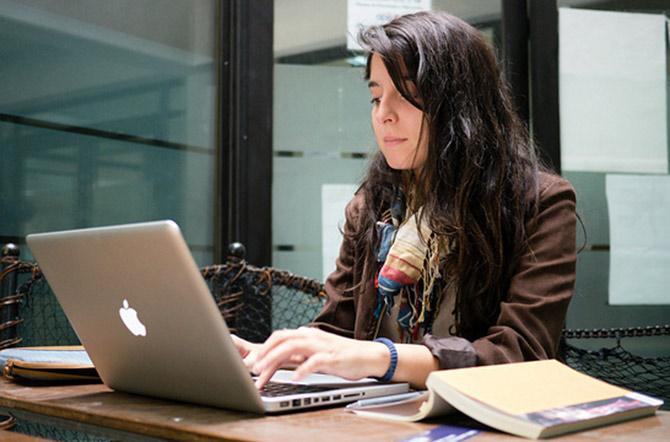 In an online chat with readers every Friday, overseas education consultant NNS Chandra offers advice on how to pick the right course and career abroad.
For those who missed the chat on July 29, here's the unedited transcript:
Kushi Devan: Why are people going for University Tours? What is its purpose? Will this tour influence college application?
NNS Chandra: Hi Devan, visiting campuses (university tours) is a great way for a senior to learn and understand about university, campus, the neighbourhood, the city....
In my opinion one need to fall in love with one school...and thus have a productive fours years there
Most US schools offer information Sessions and walking tour of campus. Another idea is to spend a day in dorm. Sit in a class.
I was in some schools last week. I am starting to see a large number of prospective international students also starting to take university tours seriusly
---
Vaishnavi Ponnam: I am interested to study extra terrestrials and UFO. Is there any formal program offering that? I have seen several conference on these, can I attend that? I am a 18 year old BBA student in Maharashtra.
NNS Chandra: Great and interesting question Vaishnavi. Are you inspired by Ghost Busters the movie?
Paranormal investigation should be interesting - They say (2007 Harris poll says), 41 per cent of Americans believe in ghosts, 35 per cent in U.F.O.s, and 31 per cent in witches.
Parapsychology is a field of study concerned with the investigation of paranormal and psychic phenomena.... But I am not sure if there are any formal courses in University.
I will look it up and get back. I know there are non credit courses in The paranormal courses give you a multidisciplinary approach to studying the unknown.
---
Nagarjuna: I am successful CA. I would like to know more about investor visa program in Canada.
I would like to make a substantial investment in Canada and bring my sons there to study and qualify as CPA or CFAs in North America. What is the path for that?
NNS Chandra: I am glad you are considering to invest and grow in Canada. Great opportunities there.
The programme you are mentioning I have very little facts. Your best bet to get answers for that would be from an immigration lawyer. I will ask my partner and get back on this.
Pramod Nayar: I have a PG degree. And have 2 years of experience in IT. I want to continue my studies. What should I be doing...should I do MBA or MSc?
And other options, say like, where are you seeing your career happening.
For example if you seeing your self working and leaving in USA, as per statistics and opportunities, you will have a better option in career if you chose tech route.
---
Lead image used for representational purposes only.Image: Francisco Osorio/Creative Commons