More than 100 firms took part in the placement process at the Indian Institute of Management Ahmedabad this year.
Amazon made 18 offers while McKinsey recruited 15. Vinay Umarji reports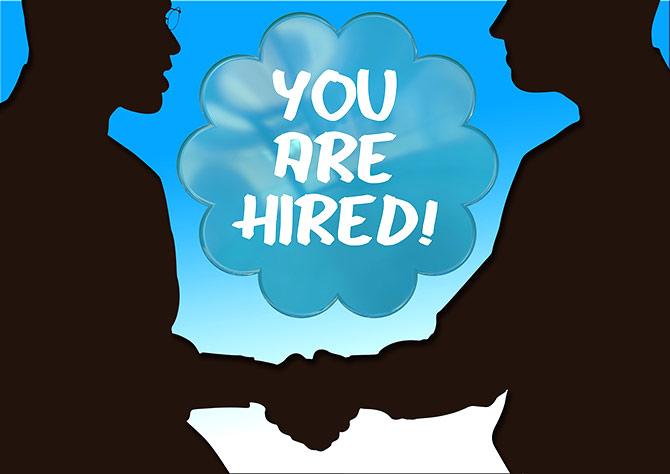 E-commerce major Amazon made 18 offers to final-year post-graduate students at the Indian Institute of Management, Ahmedabad (IIM-A), during the recently concluded placement process, becoming the top recruiter.
An audited report according to the Indian Placement Reporting Standards (IPRS), which IIM-A introduced to bring greater transparency to B-school placements, would be released soon. The institute has, for the time being, released an unaudited report.
A little more than 100 firms took part in the final round of placements at IIM-A. Sector-wise, consulting firms, such as Accenture Strategy, Bain & Company, McKinsey & Company and The Boston Consulting Group, made the highest number of offers. Following Amazon was McKinsey & Company; it made 15 offers.
Among global banks, Goldman Sachs was the largest recruiter, picking nine students. In sales and marketing, Hindustan Unilever made seven offers followed by Procter & Gamble, SC Johnson and Samsung, with six offers each. With 10 offers, TAS was the largest recruiter in the general management sector.
From the consumer tech cohort, Sprinklr made nine offers.
Twenty-firms from other sectors such as fast-moving consumer goods, agricultural inputs, bank, financial services and insurance, food production and plantation extended 50 offers. Of these, Godrej and TGI were recruiters, hiring eight and four students each.
A number of first-time recruiters also took part. Pioneering Ventures, PepsiCo, Flourish Foods and Tilvila were some of them. Regular recruiters such as YES Bank, ADM, Reckitt Benckiser and Amazon-Cloudtail reaffirmed their confidence in the programme and placement process.
The final placement process was conducted in two stages. The first was the laterals, where firms interviewed students with prior work experience and offered them mid-level managerial positions. In this, about 30 firms hired from diverse sectors such as technology, consulting, pharmaceuticals and analytics.
In the second stage of the final placement process, firms were grouped into cohorts based on the profile offered, and groups of cohorts were invited to the campus across different clusters. Firms from multiple domains participated across the three clusters in the final placements, with students being placed across more than 10 cohorts.
Offering students flexibility and choice to build careers in sectors of their preference, IIM-A continued to provide this year the facility of making "dream" applications to firms of their choice in a subsequent cluster even with an offer in hand. This year, 110 such "dream" applications being made in this way.
According to Asha Kaul, chairperson, placements committee, IIM-A, there were more than 40 new recruiters this year.
Apart from consulting, Citibank, Credit Suisse, Deutsche Bank, Goldman Sachs, JPMorgan, Kotak IB and Standard Chartered also took part in the placements process.
This year, seven students also opted out of the placements process to work on their own ventures, under the guidance and mentorship of Centre for Innovation, Incubation and Entrepreneurship (CIIE).
Lead image used for representational purposes only. Image: Geralt/Pixabay.com