Gagandeep Singh Pannu cracked CAT 2013 with 99.97 percentile while attending a full-time job. Here's how he did it.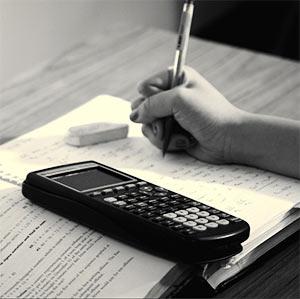 Gagandeep Singh Pannu achieved a high percentile of 99.97 in the Common Admission Test 2013 and secured admission in IIM Rohtak.
An engineer by education, Pannu aims to become a finance market expert post his management course at the IIM.
In this interview, the CAT topper who targeted only the Indian Institutes of Management for his MBA dream, shares how he worked on basic quantitative concepts and self preparation to excel in the CAT or other management entrance exam.
He also talks about his time management strategy which led him to crack CAT with high percentile despite his hectic work schedules.
His key advice to the aspirant is 'practice'.
Read more for his insights on successfully cracking the CAT.
What inspired you to pursue an MBA?
I have always nurtured an inclination towards the financial sector, and I aspire to excel in the field of finance as a top financial expert.
I am passionate about learning the subject of world's financial markets, especially the US economy.
I invest in shares and have been following the US economy since the last two to three years.
My role model is Warren Buffet and I desire to be an efficient and good investor.
I know it's not a cake walk; it requires perseverance, expertise and passion to achieve that level for which I am ready to do whatever it takes.

Apart from CAT 2013, which other MBA entrance exams did you appear for?
The only MBA entrance exam I appeared in was CAT in 2013.
I had already set my goals on the CAT and admission in one of the IIMs, so I didn't appear in any other exam and focused as much I could have.
I believe in this competitive and valuable education world, the brand with which you are associated matters a lot.
I wanted myself to be associated with a brand, like the Indian Institute of Management (IIM) so my priority was to get admission in one of them with an impressive CAT score.
What was your preparation strategy for CAT 2013?
My focus was to crack the CAT so I started with my own preparation first.
A few months before the CAT, I joined mock CAT test series to focus more on the application of concepts.
According to me, if you are good at basic quantitative concepts, self-preparation would suffice.
My preparation was very comprehensive; I focused more on brushing concepts and later switching to higher level questions.
But coaching or mentoring is equally essential in order to give you a direction and guiding medium as well as motivation.
In order to achieve the goals set by you, dedication, proper channelising of skills and motivation is very important.
For that coaching institute plays a very fruitful role.
How did you manage your CAT preparation schedule along with your full-time job?
During my CAT preparation and exam schedule, I was working with TT Consultancy as a patent analyst so my schedule was very hectic.
I had to work for 9 to 10 hours in the office, excluding the three hours of travelling time.
I could only give one to two hours on weekdays for my CAT preparation.
But I made it a point to study sincerely with full determination on weekends.
Please share your section-wise preparation strategy.
For Quantitative Ability, regular practice is the only mantra.
I would solve Quantitative problems from Arun Sharma whereas in Verbal Ability and Logical Reasoning, I would focus more on reading newspapers like The Hindu and Economic Times, refer news articles related to business, arts and economy and follow business magazines.
Along with all that practicing Reading Comprehensive passages is equally important.
What was your time management formula while taking the actual CAT exam?
On the day of exam, I prepared a strategy to first go through the entire questions and then attempt formula based questions first.
So I started by answering the formula based questions moving towards the difficult level questions.
I attempted questions with a calculative risk. My target was to attempt 15 questions in 15 minutes.
In VA section, my reading comprehension and logical reasoning section was very strong so I attempted 18 questions keeping in view accuracy level that which is a very important factor.
What were your strong and weak areas? How did you improve your weak areas?
I was weak in grammar. To improvise upon my weak areas, I attempted as many questions as I could from books, internet sites and followed mock series. That helped me clear my basic concepts.
How did you unwind?
I was very hard working and studious. Books have been my best friends, so I used to spend my free time in reading.
Along with reading, I used to watch films and my favourite movie is The Lord of The Rings trilogy.
I love the character of Gollum, his style of speaking and the transformation of him into becoming a supporting character in its sequel is really praiseworthy.
Why did you choose to join IIM Rohtak?
I got interview calls from the IIM Calcutta, Lucknow and Kozhikode.
I decided to earn my MBA from the IIM Rohtak because for me it looked like a complete package -- a coveted IIM tag along with excellent mix of students, good faculty, and state-of-the-art infrastructure.
Even though it is operating from a temporary campus, it still is at par with other good b-schools.
What is your advice for the MBA aspirants who will take CAT 2014?
I have only one advice for aspirants -- practice and more practice.
There is no other short cut to crack the CAT or any other management entrance exam.
It's the hard work and practice that pays off.
Image Courtesy: Steven S/Creative Commons