We'd asked you, dear readers, to tell us what your first salary was and what it meant to you at the time.
Here are some interesting ones we received. You can share your stories too!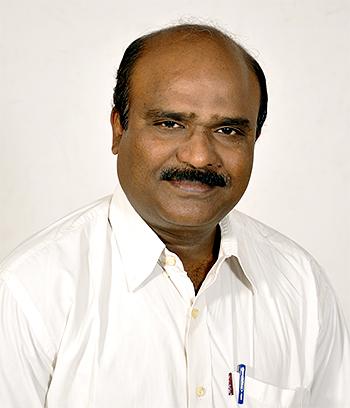 E Ramachandran, 45 from Narsapur, Andhra Pradesh shares his inspiring story.
"I belonged to a lower middle class farmer family. It was hard to work and study at the time. But I was never disappointed because I knew that my present would never limit my future.
"I joined a technical institute after my SSLC and did my technical trade at Govt ITI, Thiruvannamalai so I could become a first in my trade.
"After completing my trade in 1992, I joined as a trainee at Ennore, Ashok Leyland Ltd.
"My monthly stipend was fixed at Rs 300 with food coupon.
"At the end of the month, I received it in a white envelope.
"Inside it there were six new notes of Rs 50. I cut the corner of the envelope so I could count and verify the same.
"I kept the first envelope inside the book without folding it. I counted it many times; I couldn't sleep.
"The following day after completing my duty, I went to my home town so I could give it to my parents and seek their blessings. I wanted to give it to them intact.
"They blessed that they'd like to see me as an entrepreneur so I could employ people and help society in the future.
"We spent Rs 250 to buy a secondhand bicycle for my father.
"A year later, I joined VVK Engineering, a small scale firm in Manali for a salary of Rs 2,000 per month.
"I worked there for 2 years before moving to an oil and gas company in Baroda. In 1996, my salary was Rs 3,500 per month.
"I was promoted to workshop manger after pursing management studies. I worked there for 16 years and learned a lot about the industry.
"In April 2012, I moved to Andhra Pradesh and started my own manufacturing, fabrication and repairing service firm with state-of-the-art facility.
"I started with a staff of four people; today, I have fifteen direct employees and thirty indirect employees working with me."
---
Imran Khan, 43 from Muscat, Oman tells us how his father has preserved his first salary till date.
"I started working in September 1999 for a manufacturing company in Noida.
"My first salary was paid in cash.
"It was given to me in a sealed envelope. It looked heavy!
"When I opened it, I saw 100 new notes of Rs 50 each with a pink ribbon on it.
"A total of Rs 5,000! I was thrilled!!
"I traveled to my hometown the same evening.
"After reaching home, I gave the full amount to my father.
"A man of few words, he congratulated me, kept the bundle with him and gave me bigger notes. I think he gave me 50 notes of Rs 100 each.
"In June 2019 when I was in my hometown, my father showed me that he still had the bundle of Rs 5,000 which I'd given him almost 20 years ago.
"He has preserved it till date."
---
Nalini Jagnat Kudalkar also shared her story.
"If you are working, salary is the most important part of your job. Especially your first salary.
"When I received my first salary, my mother was alive.
"In 1992, I worked as counter sales executive in a departmental store.
"I earned my first salary of Rs 500.
"It was a treat for me as it was my first job.
"Since it was Diwali, I earned a bonus double the amount of my salary in cash in 1992.
"I just quietly came home and gave my salary to my mom. It was my token of love for her. I still cherish the happiness on her face."
---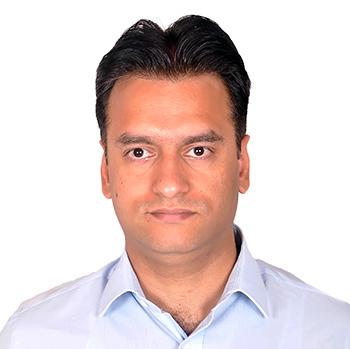 Suneel Kumar Bhat, 37 from Noida tells us how he spent his first salary:
"I received my first salary in 2006 which was approximately Rs 4,000.
"I was actually offered Rs 5,000 but the owner kept Rs 1000 as retention amount till the completion of first six months.
I got my first salary in cash. I had to be careful while carrying 40 notes of Rs 100 while travelling from Ghaziabad to Delhi.
"Throughout the journey, till I reached home, I didn't take my hands off my pocket.
"I bought fruits and sweets for my roommates who were also my cousins."
---
Rekha Sharma reveals how much life has changed since her first job.
"In 2003, after doing my CS and LLB, I joined a CA firm based in Connaught Place, New Delhi.
"My first salary was Rs 7,000 and I was satisfied with the same.
"I was happy to receive it. I also taking tuitions so I was already making some money at the time.
"Today, I am earning a six figure salary."
---
N Krishnamurthy, 62 from Chennai also shared his story.
"In 1979, my first salary was fixed at Rs 150. I worked in a grinding wheel manufacturing company in their stores department.
"When I returned home with my first salary, I was offered coffee by my mother.
"At the time, I felt as if someone had planned a party for me.
"I distinctly don't remember what I did with the money as it went into the common coffer.
"Years later, I moved to Mumbai.
"When I quit from an MNC in 2004 to start something of my own, I was drawing more than Rs 20 lakh.
"I felt I had made reasonable progress in my career."
---
Dear readers, do you remember what your first salary was?
When did you receive it? Which year was it?
Do you have a photograph of it?
What did it mean to you at the time?
Tell us all about it.
What was your first job and salary? And how did you spend it?
Did you buy a sari for your mum or a gift for your girl/boyfriend?
Write in to us at getahead@rediff.co.in (Subject line 'My First Salary') along with your NAME, AGE, LOCATION and photograph, if possible. We will publish the best responses right here on Rediff.com!