Employees must be made aware as to what comprises sexual harassment and what are their rights of protection against actions which make them uncomfortable, says Mohana Nair.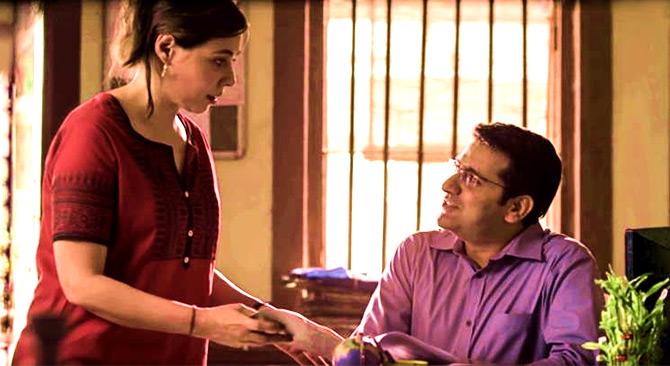 As the #MeToo Movement gained momentum in India this year, women found courage to tackle the problems they faced from their superiors and other male colleagues.
The number of workplace complaints kept increasing by the day.
The pressure on employers to ensure that workplaces are safe for women at work is now more than ever.
Organisations are taking control, amending required policies and sensitising their employees to ensure a safe workplace for all.
Here are some things employers and co-workers could do to improve the situation:
The first step that needs to be taken is to bolster the confidence of women that effective and speedy disposal of complaints of sexual harassment in line with the POSH Act will be the norm. For doing so the Internal Complaints Committee (ICC) which is made mandatory under the POSH Act at each office or branch of an organisation employing more than 10 employees must be established peremptorily.
The members of the ICC should be empowered to take independent action without any pressure from the management. Orientation programmes have to be conducted for the members of the ICC to ensure that the ICC makes a fair and full enquiry into the complaint and based on its finding recommends effective and proper punishment.
The employees must be made aware as to what comprises sexual harassment and what are their rights of protection against actions which make them uncomfortable. They must be made aware of the actions that can be taken and the punishments which can be meted out to those who have resorted to sexual harassment. At the same time the complainants must also be sensitized to the consequences of filing a false or vengeful complaint.
The sexual harassment policy of each company must be drafted with care to take into account all aspects of the POSH Act and more so to ensure that the work place is a free of sexual harassment and a safe place to work for all employees. In workplaces where there is a fear-based regime, there are secrets. When everyone is walking on eggshells, employee concerns are buried deep under the surface. This increases the risk of mistrust and antagonism between employees and the management.
The management must also be sensitised to check on the employees regularly to avert any untoward incidents. As there is much lack of awareness and of personal accountability in the work force, training and self-attestation could be a solution. This can be done as each new employee joins as well as by conducting regular workshops, seminars, etc. Employees may be required to fill out forms from time to time setting out their comfort levels in their working environment and to attest how they will behave with their co-workers. Modules must be formulated, where employees are told exactly what is expected from them and every single employee is made to give it in writing that they will abide by the same.
While we all like to trust our guts when it comes to people, studies show that some of the best executives make the worst hiring decisions.
It is important to rely on background checks and references before making a hiring decision. This will ensure that there are no surprises in behavioral patterns of employees.
The #MeToo is a great movement.
Women are finding courage to talk, which was missing earlier.
While law takes it due course and offenders are punished, women continue to have the confidence to speak about their grievances. This is inspiring more women to bring change at their workplaces.
The author Mohana Nair is president, IMC Chamber of Commerce and Industry Ladies Wing. She is a corporate lawyer specialising in banking, insurance, company, Intellectual Property and Information Technology laws.
Note: Lead image -- a screenshot of the short film Let the Voice be Yours published only for representational purposes.