Workplace mentoring helps young professionals understand their work, encourages them to perform more effectively and gives the motivation to do better work, says Ambrish Sinha.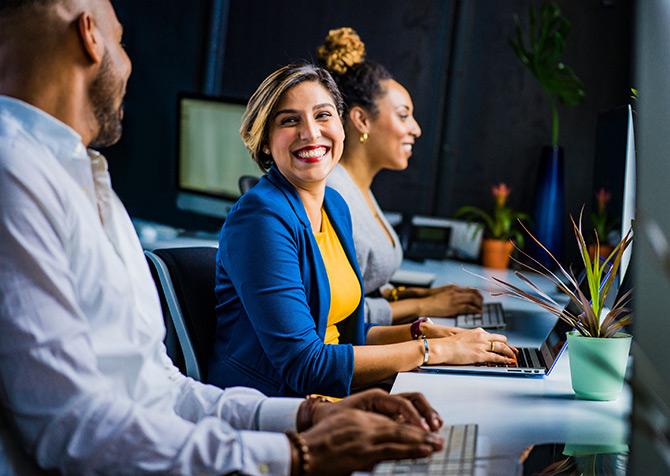 Appraisals are an extensively used means to measure employee performance.
Why is it important? It's imperative to gauge employee's trajectory in performance during their stint with the organisation.
Appraisals analyse and estimate whether the execution of the work done by an employee is effectual.
This enables companies to create a space for employers and employees to discuss the pros and cons of both parties.
With the correct performance appraisal method, organizations can improve employee performance.
The correlation between appraisals and scientific assessment tools
Over the years, there have been endless debates on how to conduct appraisals most effectively.
Organisations have been seeking better practices that use scientific assessment tools to appraise employees.
Assessing and appraising the workforce is a highly complex process and one of the biggest challenges faced by any organisation is developing trust in the appraisal method.
The traditional method has been labelled as biased by employees across the globe. Hence, it becomes important to introduce scientific methodology in the process.
How does scientific assessment help?
Psychometric tests are a scientific method of measuring people's 'hidden' traits.
Behavioural assessment assesses an employee's generic personality, motivation, emotional intelligence, workplace thinking style, leadership capabilities, etc. that influence their performance.
The tests help to assess how an employee behaves continually, through a series of scientifically designed questions and scenarios.
The scores from these assessments help the appraiser to review the employee performance, provide feedback and train them accordingly for upcoming projects.
How companies appraise employees
The traditional method of appraisal, the Bell Curve Method, was rank-centric.
In this method, employees receive feedback only once a year and the absence of continuous feedback lead to a loss of morale among employees.
This method mostly carries an element of bias. As a result, a good number of organisations such as IBM and Accenture removed the Bell Curve system of appraising employees and moved towards a continuous feedback model.
Another known method for the appraisal process is the Continuous feedback model, which enhances communication between managers and employees.
The process enables managers to recognise employee achievements and their shortcomings, allowing the employee to connect their feedback to their recent performance.
It creates a space for an open dialogue between a manager and an employee.
It checks anxiety and distrust while recurrent performance discussion with the manager makes them more self-confident.
A trusted method of performance appraisal is 360-degree feedback where an employee appraises his colleagues, seniors, clients and facilitates self-evaluation.
Management by objectives performance appraisal necessitates the manager to set goals with the employees and then systematically examine his or her developments concerning these goals.
Behaviourally anchored rating scales (BARS) numerically rate employee performance with their behaviours.
Poor appraisals at work. Why?
Appraisals are nerve-wracking for employees as well as managers. But before communicating a problem, it is essential to understand the root cause of the issue.
One of the main reasons for poor performance appraisal is the lack of the necessary skills.
Another reason is the lack of problem-solving abilities. Less effort towards one's work is also the reason for the poor appraisal.
Some tips for employees
Growth is necessary for an employee's psychological health and well-being. So, how should young professionals grow themselves as well as maintain a good impression before their seniors?
1. Mentorship
Workplace mentoring is very important for an employee's growth. It's a mutually agreed process, between an employee who is the mentee and a senior who is the mentor.
Workplace mentoring helps young professionals understand their work, encourages them to perform more effectively and gives the motivation to do better work.
Mentorship is a constructive mechanism for training employees to fill key roles as part of your organization's progression plan.
The mentee needs to find himself a mentor after assessing the senior who he would like to be mentored by, and the mentor shouldn't be in the mentee's reporting chain.
2. Certification courses
Taking up certification courses can always prove beneficial to young professionals to update their skill sets.
These courses help an individual to display one's proficiency, and dedication to the profession, strengthening his knowledge in his professional subject areas and helps with development on the job.
This designation builds a sense of confidence in the company of his capabilities of carrying out the tasks.
3. Personal development plans
Personal development plans aid employees to chase their career targets and interests, boost their confidence and be more self-determining.
Development plans can include taking external training courses or being present at conferences and networking with other professionals.
Also, undertaking projects and new duties, reading academic content and industry texts can also contribute to personal development.
Focussing on soft skills can help develop employees for leadership positions. This, in turn, improves expertise and magnifies the value of employees to the organization.
In the coming year, as the world comes to face the various challenges, the employees are also equally challenged to deal with the emergent situation.
The fear of being left out is the biggest trigger for employees trying to outdo one another. Technology may be expected to play a bigger role in weeding out the wheat from the chaff.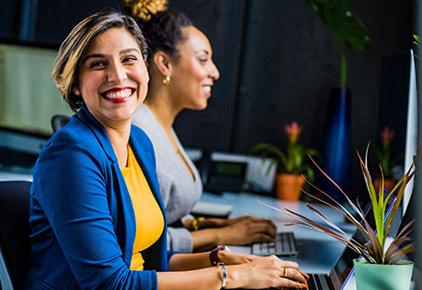 ---
Ambrish Sinha is CEO, MeritTrac Services. He can be contacted on ga@rediff-inc.com.
---