Did you know that smoking or wearing a bad cologne could also harm your annual appraisals?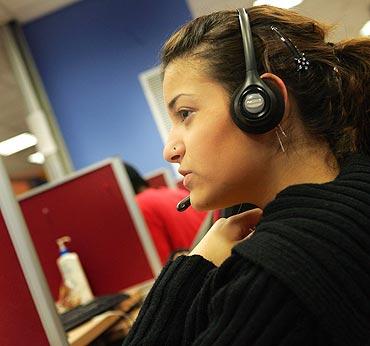 It is that time of the year when you are reviewed, scrutinised and criticised (or maybe appreciated) for your performance in the last 12 months in the organisation.
The sound of the word 'appraisals' may ring a positive bell to many, because it brings along hopes of increment in salary and recognition for all the hard work you've put in.
At the same time, it can be depressing and frustrating for some of you who may get caught at the wrong end of the stick.
Frankly, how does one measure performance? Is it relative? Or is it independent?
What are the possible reasons for denying a promotion?
Divya Nair/Rediff.com finds out.
1. Performance not up to the mark
A simple measure hiring managers use to evaluate employees is the KRAs (Key Result Areas).
According to Sonal Arora, assistant vice president, TeamLease, "most employees don't keep track of his/her targets for the annual year."
It is only at the end of the year when they have to fill out their performance appraisal form that they realise that they have not achieved their annual targets.
"Every company expects the employee to perform better than last year," Arora adds. Needless to say, if the performance is not up to the mark, it reflects badly in the yearly appraisals.
2. Lack of initiative
Another mistake professionals make is they think about the bare minimum and work only towards achieving that.
"We don't really foresee the need to be proactive and go beyond our comfort zones and try something new," points Sonal Arora.
The skill to take charge of situation (without being asked to), challenging boundaries of individual responsibilities (in a positive way, of course) and leading by example is what sets you apart during appraisal time.
According to Arora, it is important to frequently ask yourself 'what are the skillsets required for the next level (of my career)?'
3. Over confidence
After you've spent a certain number of years in an organisation, you either become complacent or overconfident notes Rahul Shukla, hiring manager, Manpower Consulting.
And that can be bad for you too, he says.
"When you're overconfident, you tend to believe that you know everything or that you know how to do things better than your colleagues. You eventually stop learning or accepting anything that is new to you. And in any career, the minute you stop learning or unlearning, you kill your career," he explains.
4. Take ownership
If you are a good, hard working employee, it is important that you speak about it too, says Rahul Shukla.
"In this age of competition, there is no harm in blowing your own trumpet, if you know how to do it in moderation. Most people either overdo or underplay their performance. While it is wrong to take credit for someone else's good work, it is also imperative to communicate and discuss your accomplishments with the manager. If the manager doesn't know that you were responsible for solving a certain problem or completing a project under a deadline, there is a good chance of you losing out during the annual appraisals," Shukla adds.
5. Personal conduct/convincing power
Ever wondered why a certain employee in your organisation -- who may or may not have put in as much as hard work as you have -- got promoted over you or a much talented employee?
Presentation matters.
The way you talk (including the tone of your voice), present yourself and convince your manager about why you deserve that raise really helps push your case in the right direction.
6. Not coming in early
According to a report published in the Journal of Applied Psychology, employees who arrived at work earliest are most likely to get a pay rise, regardless of their performance and total time worked.
Similarly, 49 per cent employers were less likely to promote an employee who regularly left work early, a CareerBuilder survey noted.
7. Office etiquette
If you are among those who spends a major part of office hours chatting, gossiping, browsing social media (read personal) content or talking long hours over the phone, you are likely to miss that promotion.
And yes, you might want to cut down on those frequent smoke breaks! Not only is it bad for your health, but also your career.
8. Hygiene and grooming
It does take a lot of effort to put your best foot forward at work.
According to a CareerBuilder survey, employers were less likely to promote candidates wearing provocative, skimpy clothes, loud makeup, bad cologne and sporting unprofessional hairstyles.
Visible tattoos and body piercings are bad for your promotion too, the survey added.
9. Inability to get along with colleagues
Just like the five fingers of your hand cannot look alike, if there are five people in a team, they are bound to have different ways of thinking, working and solving a problem, says Abhijit Sen, a Mumbai-based career consultant.
"There are instances where team members face insecurity, ego issues or maybe clash of ideas and style of working. These issues are brought up during appraisal meetings which sometimes assume more importance than individual performances. Even if an employee is good at his/her job but is unable to get along with his/her team, it can be held against his/her promotion," Sen notes.
And if you are not in good books of your immediate manager or reviewer, you can stop dreaming about the promotion.
10. You're a woman
Yes, you heard it right!
According to a 2015 survey by Lean In and McKinsey, women are 15 per cent less likely than men to get promoted.
That should probably also explain why as many as 2,690 Indian companies are yet to appoint a woman director on their boards.
Lead image used for representational purposes only. Image: David Silverman/Getty Images