The appraisal season is over... and it probably didn't go very well for some of you.
So what do you do when you haven't got what you think you deserve?
Virender Kapoor has these suggestions.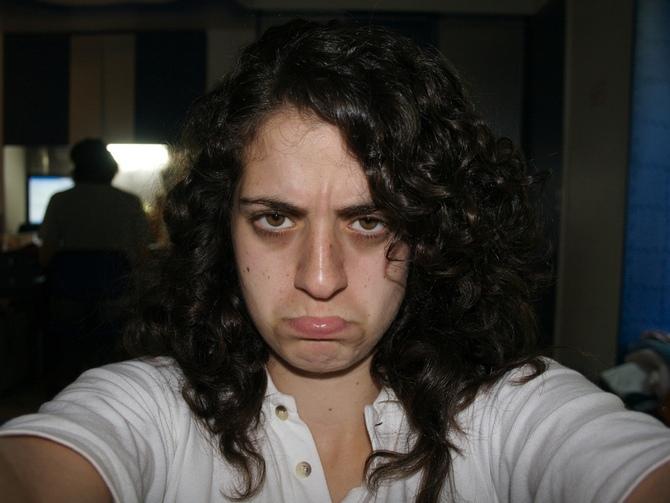 No one likes a bad review.
You feel you have done your best and that your boss has got something against you.
While this is perfectly possible, for the sake of our article today, let us assume that you have a fair boss who has assessed your performance and didn't think you made the cut.
What do you do then?
1. Remember, this is not the end of the world
In a public sector job, a bad appraisal will always be a blip on the radar. It will stay with you throughout your tenure there.
This isn't the case in the private sector.
Chances are you will switch jobs every few years and almost always you will have a clean slate... unless of course you've done something drastically wrong.
So, understand that a bad appraisal doesn't mean that you've sunk for life.
It is not the end of the world.
Always remember that.
And also remember that your career is not a 100 m race; it is a marathon.
So take a bad patch in your stride and move on.
2. Learn from your appraisal
Ask yourself if you've had a good appraisal earlier.
Remember, there is a thin line between a bad appraisal and unrealistic expectations from an appraisal. Be aware of this when you ask yourself if you've had a good appraisal.
If you have, it means that you've been dealt with fairly and that probably you have indeed not performed up to the company's expectations.
So, learn from what your boss has to say about your performance and work on that.
You may or may not stick around in the same organisation. But your learnings will help you in your next job.
Again, we are assuming here that your working environment is fair.
3. Don't shoot the messenger
Your boss has been granted a certain budget.
S/he has to divide that up amongst all of you. So understand where s/he is coming from and don't lay all the blame on her/him.
Importantly, don't lose your composure.
Find out how you can improve.
If you think your boss' view isn't correct, try to explain your point of view. At the same time, don't expect him to change her/his view. Chances are s/he won't.
In any case, be polite.
4. Be impartial while taking feedback
It is possible to be impartial while taking feedback from your boss. Appraisal is the best time to exhibit that maturity.
Take notes; it will show you are serious about improving.
And if you really think hard, chances are you will tend to agree on at least one or two adverse points that your may have made about your performance.
5. Ask what you've done right
An appraisal is usually a SWOT analysis.
You will be told what you have done wrong in the last year.
Insist on being told what you've done right too.
That way you know your strengths.
6. Don't consider jumping jobs immediately
Typically that's the first thing many people think of doing.
Don't do it.
Let your job switch not be a knee-jerk reaction, especially if you've been in the business for just a year or two because it will reflect poorly on your CV.
7. Insist on a quarterly meeting
It helps to know if you are on track.
Request your boss to appraise you every quarter just to understand how well or poorly you've been doing.
So at the end of the year you aren't taken by surprise by your appraisal meeting.
8. Accept your faults
If you are feeling victimised it is a different ballgame but if you have received a bad appraisal now is a good time to assess and accept your faults.
Ask yourself if you've fallen short on perception or performance or both.
You would be wrong to assume that perception doesn't matter. It does.
Learn to accept your faults and move on.
9. Introspect
Once you accept your faults, see what you can do to improve upon them.
Work towards that goal over the next few months.
10. Don't be vocal about your appraisal
For one, it won't help you.
All offices are small offices and all industries are small industries. So word travels fast.
Whatever you say will get around to your boss sooner than you think and your reputation travels faster than you.
Your appraisal is a confidential interaction. Treat it as such.
The moment you begin discussing it, you are breaching that confidentiality.
It makes you look small and unprofessional.
You don't want to be perceived as that person. Trust me.
11. Conduct self appraisal on a monthly basis
Several people start demonstrating enthusiasm in meeting targets closer to appraisal time.
Don't work like that.
Review your progress constantly. Look back at your performance on a monthly basis.
It will not only help you stay organised and consistent but also help you at the end of the year when you will be asked to review your performance.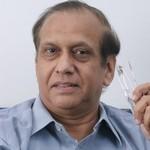 Virender Kapoor is the former director of Pune's Symbiosis Institute of Management and the founder of Management Institute for Leadership and Excellence.
He is also the author of Leadership: The Gandhi Way, A Wonderful Boss: Great People to Work With and Passion Quotient, Winning Instinct and Innovation the Einstein Way
Image used for representational purposes only.
Photograph: Jeremy Higgs/Creative Commons